Lending adjustments to deal with COVID-19 aftermath
Share - WeChat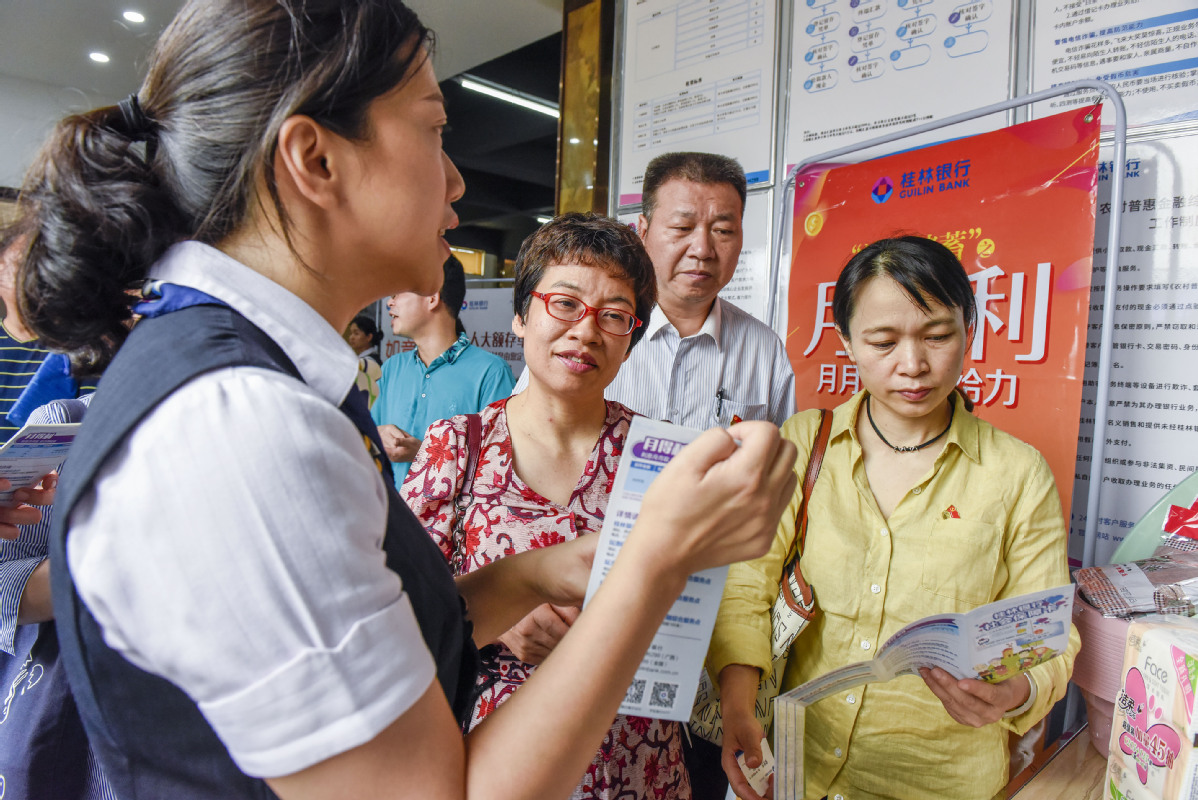 Outstanding January-July small, micro loans issued by the top five banks up 37.1%
Chinese monetary authorities and banking regulators have adopted supportive measures to increase loans to small and micro businesses to mitigate the negative effects of the COVID-19 pandemic and encourage market entities to employ new financing tools to boost production, according to officials and bank executives.
"The outstanding small and micro loans issued by China's biggest five banks increased 37.1 percent in the first seven months, and for the whole year, their new loans may exceed the target set by the Government Work Report in May-40 percent year-on-year growth," said Mao Hongjun, an official from the China Banking and Insurance Regulatory Commission, at a recent meeting.
According to data released by the CBIRC official, as of the end of July, the outstanding loans of small and micro companies reached 40.83 trillion yuan ($5.98 trillion), up 10.62 percent from the beginning of the year.
Regulators also relaxed standards for bad loans, tolerating higher nonperforming loan ratios for small and micro firms. The ratio is now permissible to be 3 percentage points higher than the required NPL ratio level for regular loans, Mao said.
The official NPL ratio was reported at 1.94 percent at the end of the first half. The CBIRC aims for full-year NPL resolution of 3.4 trillion yuan this year, of which 1.1 trillion yuan was completed in the first half. This compares with the 2.3 trillion yuan of NPLs resolved in 2019.
Given the slower economic growth disrupted by COVID-19 globally, many countries will face a recession this year, an unprecedented situation in modern times. This predicament will also lead to deteriorated credit quality and lower banking profits, analysts said.
Fitch Ratings said that most Chinese banks believe the deterioration in consumer NPLs peaked in the second quarter, and the situation has moderated since June.
Chinese banks reported that their aggregate net profit fell 9.4 percent year-on-year in the first half to 1 trillion yuan, the official data showed, especially due to higher expected credit losses and lower net interest margins related to the rate cuts of the People's Bank of China, the central bank.
To encourage bank lending in such an environment, the central bank's branch in Nanjing, Jiangsu province, decided not to investigate and place responsibility on about 21,000 front-line officers who might have issued loans with some risks.