ATMs lose sheen as mobile payments gain ground
Share - WeChat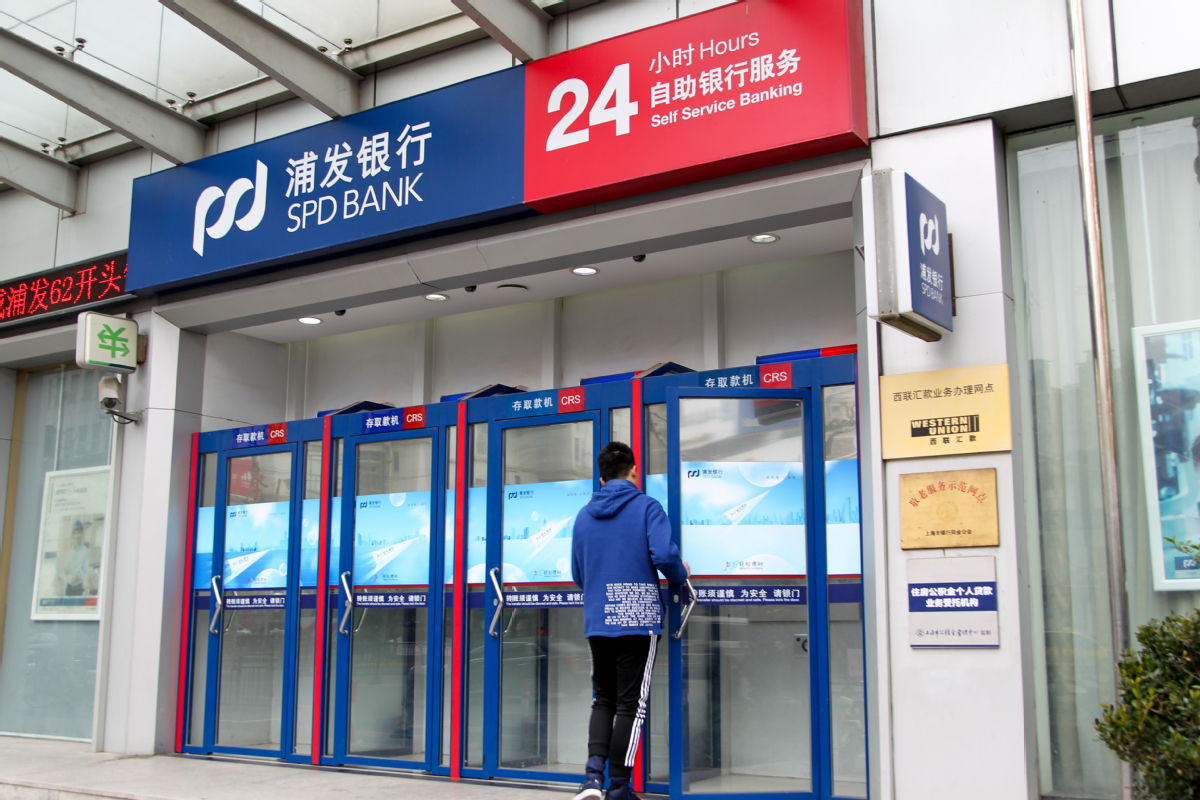 Leading ATM manufacturers in China have been seeing a sharp decline in net profit as the country shifts toward a cashless society driven by momentous progress in financial technology, which has been boosted even further by the COVID-19 outbreak.
In the first half, Guangzhou KingTeller Technology Co Ltd, a high-tech enterprise specializing in financial self-service devices and integrated solutions for the retail banking industry, recorded a year-on-year drop of 55.76 percent in net profit attributable to shareholders to 25.92 million yuan ($3.8 million).
From 2017 to 2019, the company's operating revenue declined year-on-year by 26.1 percent, 30.8 percent and 45.7 percent, respectively.
"The continuous growth of mobile payments in China severely affected the development of bank outlets and ATM networks. The growth of bank outlets slowed significantly and demand for new financial self-service devices fell sharply. Because of the above factors, our ATM sales drastically decreased year after year. In 2019, our company sold only 230 ATMs, down 89.04 percent from the previous year," said KingTeller in a written reply to the Shenzhen Stock Exchange's inquiry about its annual report 2019.
Similarly, Cashway Fintech Co Ltd, another manufacturer of financial self-service devices in China, reported a 2.12-million-yuan net loss excluding extraordinary profit and loss attributable to shareholders of the company during the first six months.
The firm bought wealth management products issued by commercial banks and trust companies to optimize utilization of cash to ensure maximum liquidity and maximum profitability.
NDT Science & Technology Co Ltd, a Shenzhen-based ATM manufacturer listed on the National Equities Exchange and Quotations, posted a net loss attributable to shareholders of the company of 17.97 million yuan for 2019.
Due to rapid growth of third-party mobile payment and industrial transformation of bank clients, the company narrowed the scope of its main business to delivery and maintenance of financial self-service devices for its existing partners. As banks have been closing outlets in recent years, which led to the decline of ATMs, the number of machines that received maintenance at NDT fell last year, said the company's 2019 annual report.
The firm invested in photovoltaic power plants, online education and offline training via its subsidiaries.
Driven by factors such as the growth of QR code payments, money transfers and internet finance, the transaction volume of China's third-party mobile payments was 226.1 trillion yuan last year, up 18.7 percent from 2018. It is estimated that the transaction volume will increase by 10.2 percent year-on-year to 249.2 trillion yuan this year, said a report issued in April by iResearch.
From the beginning of this year to Sept 11, the China Banking and Insurance Regulatory Commission had revoked financial licenses of more than 2,200 outlets of commercial banks, rural credit unions and village banks in China, according to the CBIRC data.
Online and mobile banking has become increasingly popular among clients in recent years. The Chinese banking sector's non-face-to-face transactions accounted for 89.77 percent of its total transaction volume in 2019, versus 88.67 percent in 2018, said a report issued by the China Banking Association in March.
Last year, China continuously deepened the transformation of bank outlets by distributing ATMs in scientifically strategic ways, renovating outlets in accordance with standardization requirements and promoting the transfer of banking business from counters to smart teller machines, the report said.
Agricultural Bank of China Ltd, a large State-owned commercial lender, has completed transformation of 22,000 outlets into smart outlets. The transformation uses a new generation of "supercounters" that have smart financial service platforms at their core.
Following this trend, GRG Banking Equipment Co Ltd, a Guangzhou-based provider of financial intelligent equipment and solutions, has been exploring the application of new technologies to the development of comprehensive smart bank counters and relevant products. The company aims to promote technological reforms of banks' front offices and high quality development of the financial sector by joining hands with technology companies, GRG Banking said in its 2020 interim results announcement in August.
It is also seeking growth opportunities in the intelligent security and intelligent transportation industries based on technologies including artificial intelligence and facial recognition.