MLB to make baseball a bigger hit among Chinese students
Share - WeChat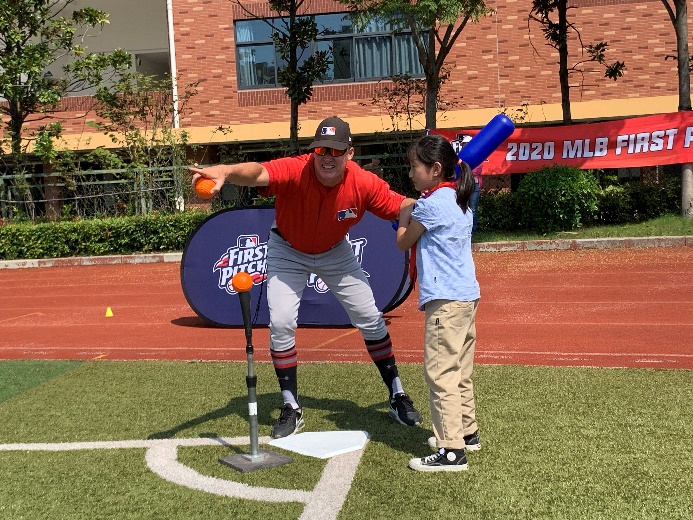 More youngsters in China are starting to swing bats and run bases, thanks to Major League Baseball's (MLB) grassroots programs like 2020 MLB First Pitch Clinic.
The program started its first experience training session for some 30 students at Fengying Primary School in the eastern Chinese city of Wuxi on Sept 28.
"We are introducing them to baseball and to the idea of running the bases," said coach Kevin Johnson from MLB Wuxi Development Center, which opened in 2009 and has sent several graduates to MLB. "We want them to try to hit the ball, often in this case as a team. They're using the bat to get a little bit of practice before they go to a game.
"This is very similar to what we do anywhere else in the world," he said. "It's getting the kids moving and active, as well as working on coordination skills like catching, throwing and batting, while also staying in a team environment. Basically we will have some fun and keep them moving."