Better transport offers path out of rural poverty
Share - WeChat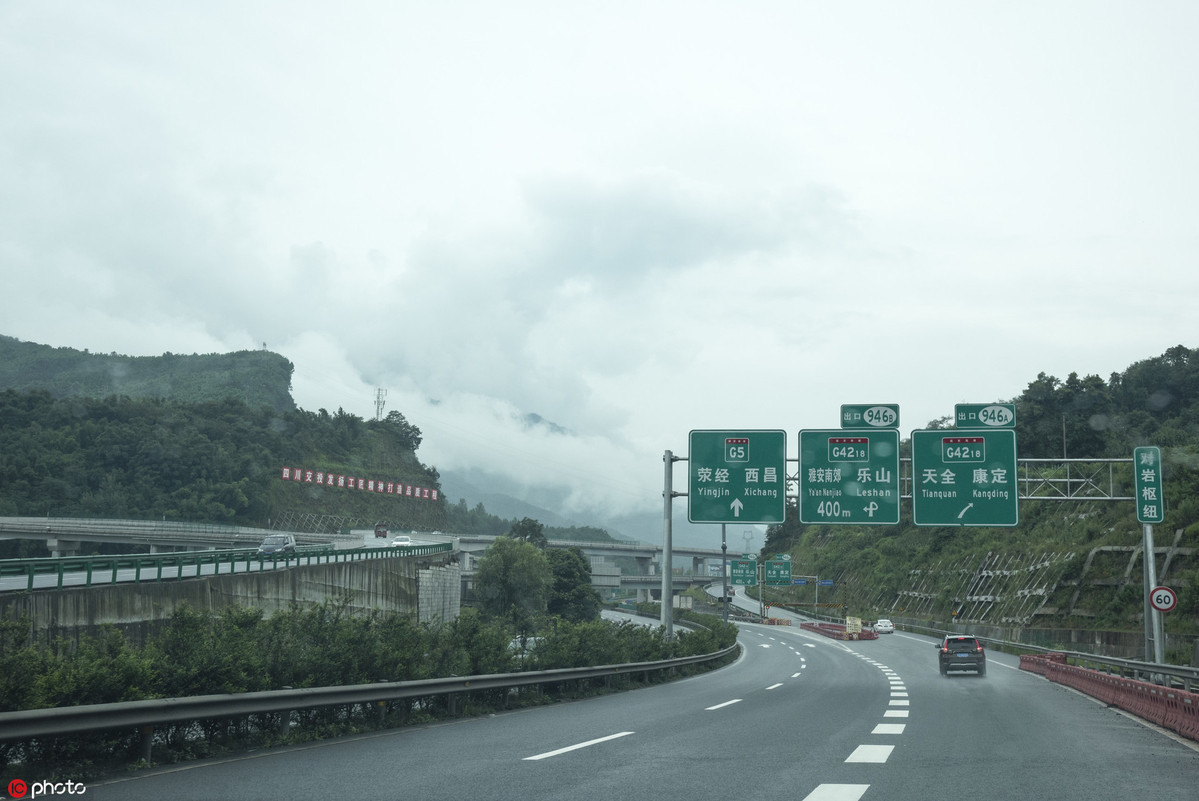 All townships and villages with the proper conditions across China had access to bus services by the end of last month as part of efforts to lift more rural areas out of poverty, according to the country's transport authority on Monday.
During the 13th Five-Year Plan period (2016-20), China has been speeding up the construction of a transportation network in poverty-stricken areas with enhanced connectivity and access to bus services, as well as greater safety and convenience, said Vice-Minister of Transport Dai Dongchang.
By the end of the last year, all towns and villages where conditions allow had already been linked by cement roads, he said at a news conference held by the State Council Information Office, adding that China has so far paved or renovated over 4.2 million kilometers of roads in rural areas.
With bus services and cement roads both becoming universal in the country's townships and villages, the country has made major progress in the construction of transportation infrastructure for poverty alleviation, he added.
Poverty relief is high on China's agenda as this year marks the final one for it to achieve the goals of lifting all impoverished rural people out of poverty and building a moderately prosperous society in all respects.
However, transport difficulties remained a major impediment to rural development, especially in central and western regions.
Yang Xinzheng, an expert at the China Academy of Transportation Sciences, said that poor transportation infrastructure impeded contact with people and services from outside and trapped local residents in extreme poverty for generations.
Strengthening the construction of rural transport infrastructure is key to boosting various rural industries since better rural roads will reduce travel time, facilitate trade and allow more movement of people and goods, accelerating the pace of poverty eradication.
To address the problems, Dai also noted that the ministry has invested more in transport improvements in poor regions in recent years in an effort to realize the country's poverty reduction goals.
About 68 percent of vehicle purchase taxes, around 950 billion yuan ($139 billion), were earmarked for rural road construction during the 13th Five-Year Plan period, a substantial increase on the 550 billion yuan spent during the previous five years, he said.
Dai said that the ministry would continue to push forward the integrated development of urban and rural transportation and increase the coverage of logistics services in poverty-stricken areas in a bid to provide strong transportation support for rural revitalization in the long term.