HK sees 10 virus cases after 8 days of single-digit increases
Share - WeChat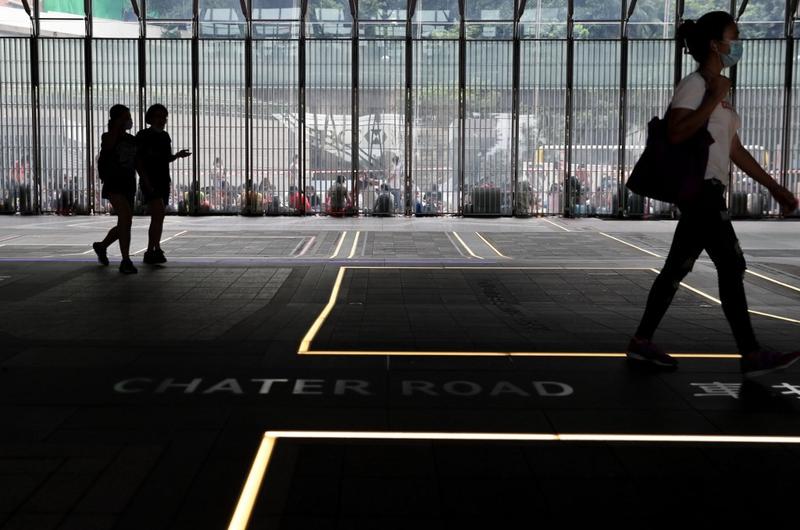 HONG KONG - Hong Kong reported 10 new COVID-19 cases on Monday, ending eight consecutive days of single-digit daily increases and bringing the city's overall tally to 5,075.
Seven of the new infections were imported, while the rest were linked to previously confirmed patients, the Centre for Health Protection (CHP) said in a statement.
The three local cases included a one-year-old boy who lived in Ho Man Tin, a 43-year-old-man in Ma On Shan, and a 42-year-old woman in Tuen Mun, it added.
Also on Monday, the Leisure and Cultural Services Department appealed to the public to avoid burning wax or flying sky lanterns when celebrating the Mid-Autumn Festival later this week.
It noted that a ban on public gatherings of more than four people is still in place.
"Moreover, members of the public should not throw glow sticks or other objects onto trees, as doing so may cause damage to the trees and affect the cleanliness of venues," a spokesman said in a statement.
He said that patrols will be stepped up at the department's venues on Oct 1 and 2 to deal with any irregularities like littering, wax burning, throwing objects onto trees and flying sky lanterns.
Offenders who are convicted of these offenses are liable to a maximum fine of HK$2,000 and imprisonment of 14 days, he added.
To prevent pneumonia and respiratory tract infections, the CHP urged members of the public to always maintain good personal and environmental hygiene.
"On a personal level, members of the public should wear a surgical mask when having respiratory symptoms, taking public transport or staying in crowded places," a CHP spokesman said.
He said they should also "perform hand hygiene frequently, especially before touching the mouth, nose or eyes."
"As for household environmental hygiene, members of the public are advised to maintain drainage pipes properly, regularly pour water into drain outlets (U-traps) and cover all floor drain outlets when they are not in use," he said.
"After using the toilet, they should put the toilet lid down before flushing to avoid spreading germs," he added.