Program leads future doctors to villages
Share - WeChat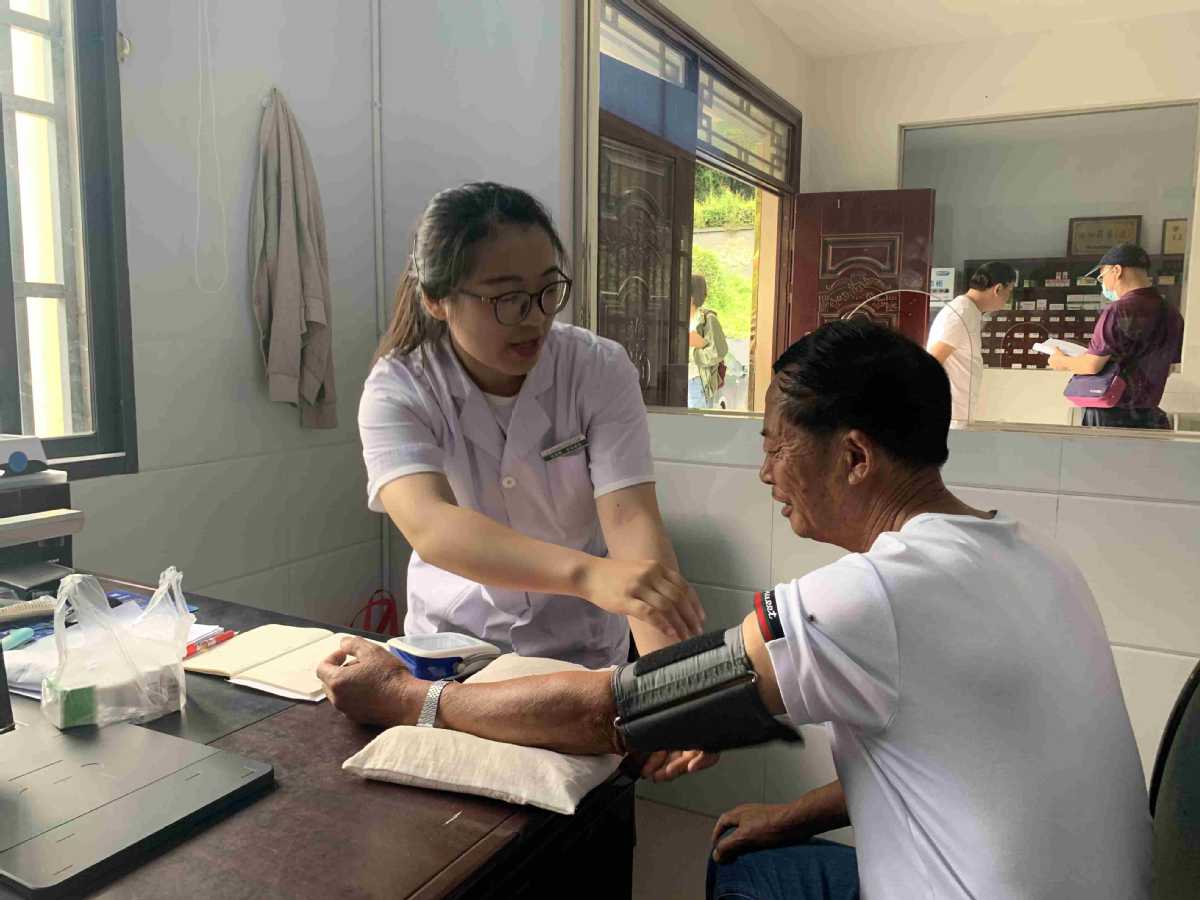 "You should take the pills as a routine, whether the blood pressure number is high or low. It means taking one pill in the morning and another at night every day," Yang Haiyan, a doctor in Bainianguan village, Yichang, Hubei province, told a patient with high blood pressure.
That's an everyday conversation between Yang and her patients. Most of her patients are old and have limited education, so she has to repeat detailed instructions to ensure they get the right message.
Being patient with patients was the first lesson the 23-year-old village doctor learned after completing medical school.
After graduating from Hubei Three Gorges Polytechnic, Yang began practicing medicine in Bainianguan in May last year.
The village is located on the border with Hunan province in the mountainous Wufeng Tujia ethnic autonomous county, which has 190,000 residents and an inconvenient transportation network.
In the past, there were as many as 59,070 people living in poverty in the county, with disease the cause of the impoverishment of about a third of them.
To provide better medical service to villagers, the Yichang government, in cooperation with Hubei Three Gorges Polytechnic, started a three-year college program in 2014 to train prospective village doctors. It set the goal to have at least one doctor in each village in the city and plans to train 1,400 graduates.
The program has already trained 779 students who have started practicing medicine in villages, while 361 are still studying.
Tuition is free and the program gives 15,000 yuan ($2,200) to each student during their three years of study as a living stipend to attract applicants.