Vision China puts spotlight on Yellow River civilization and Gansu
Share - WeChat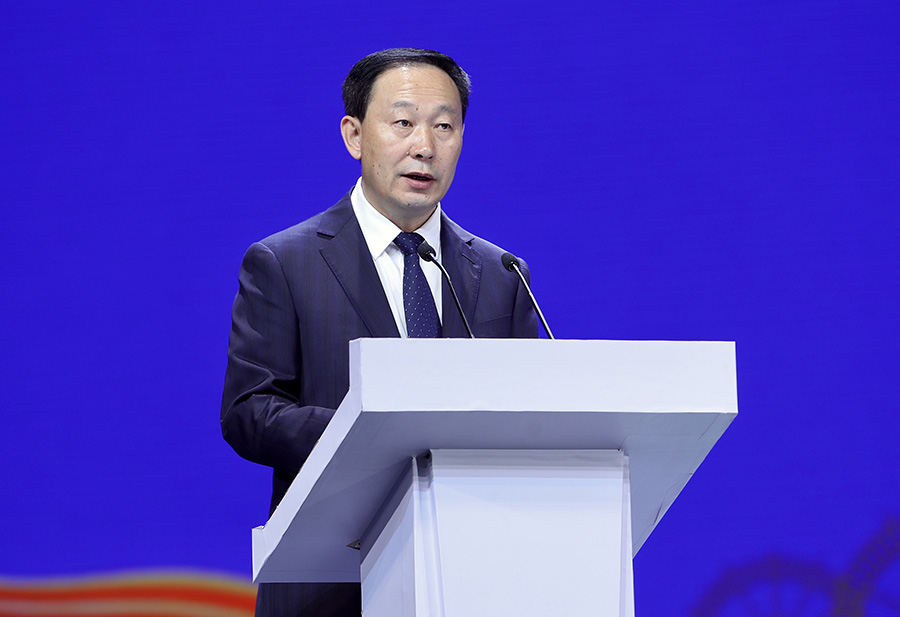 Lanzhou deputy mayor Lyu Linbang said for the past decade, the Lanzhou Yellow River Cultural Tourism Festival has evolved into a brand that enhances the city's influence. With integration of the culture of the Yellow River, Silk Road and the culture of ethnic groups, Lanzhou is a popular tourist city that attracts visitors with its exotic atmosphere and great landforms.
In a video speech, Erik Solheim, former undersecretary-general of the United Nations and executive director of the UN Environment Program, recalled his visit to Gansu to see the province's beautiful land forms and the life of its people.
He said the Belt and Road Initiative is a fantastic new opportunity for multilateralism.
"Those countries involved in the initiative see it as an opportunity for shared prosperity and for poorer nations to come out of poverty. But we need to take Belt and Road in a greener direction," he said.
China is the biggest solar and wind nation around the globe, he added, with much environmental experience to share with the world, such as the greening of the deserts in Gansu.
He expressed his confidence that, together with others, China will create through the Belt and Road and other mechanisms a shared global ecological civilization.