Qingdao traces, isolates, tests to stamp out COVID-19 cases
Share - WeChat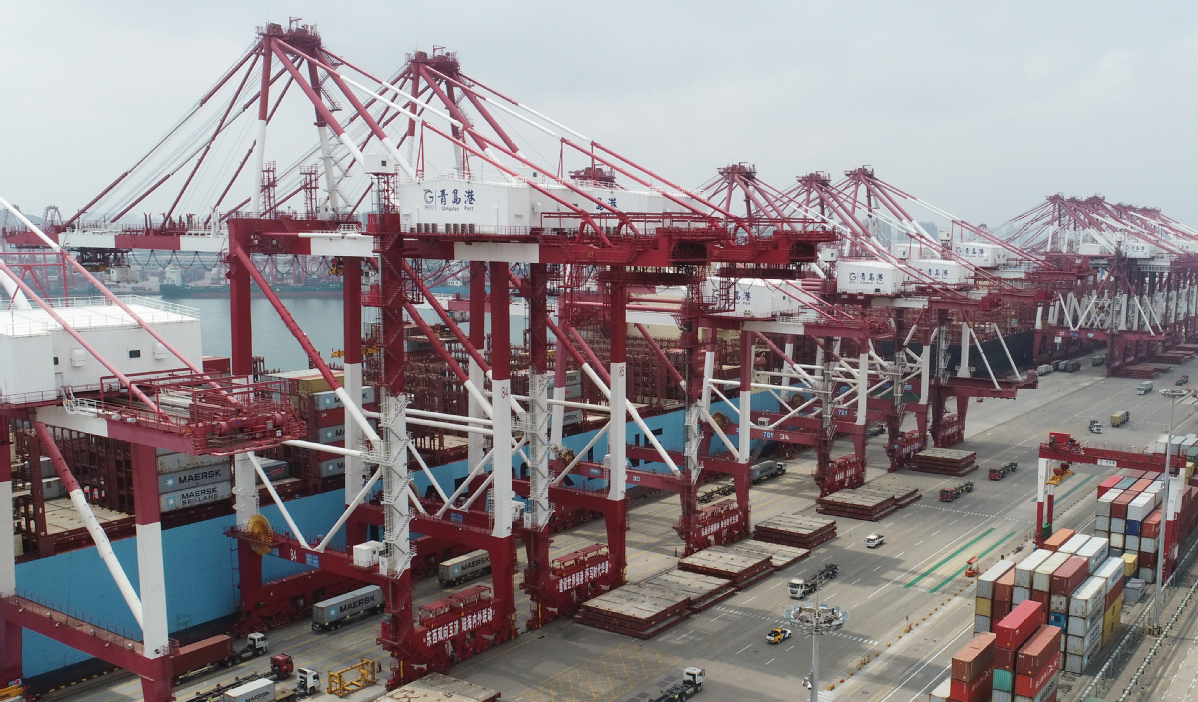 Qingdao, Shandong province, reported two new asymptomatic cases of COVID-19 on Thursday. Both are port stevedores who unloaded imported frozen seafood six days ago, according to the city's health authority.
The two are now under medical observation in designated hospitals. Both are among those who undergo nucleic acid testing routinely. Their test results 16 days ago were negative, according to the city's health commission.
The seafood products have not entered the market and have been sealed. Among the 1,440 collected samples of cold chain products, some have been confirmed positive.
A total of 132 people who are believed to have had close contact with the patients have been isolated and 129 of them have finished the tests, all negative.
Another 228 who are thought to have had contact with the 132 close contact people have been also isolated.
Besides, 4,341 more people are believed to have had some contact with the infected or lived in the same community. The health authority has collected 3,497 samples and the results of 1,502 are already out, all negative.
One of the asymptomatic cases, surnamed Dong, 40, works at Qingdao Port. He walks to his workplace every day and lives with his wife and son. His wife works at a canteen in a middle school and the son is a primary school student. Their tests of nucleic acid showed negative.
The places where Dong and his family have been recently, including port areas, seafood storage, schools, supermarkets and wet markets have been disinfected.
Another case, surnamed Chen, 45, is Dong's colleague. He lives in a dormitory provided by his company and cycles to work every day. His two roommates have tested negative.