Cost of flood repairs to water conservancy projects put at 84b yuan
Share - WeChat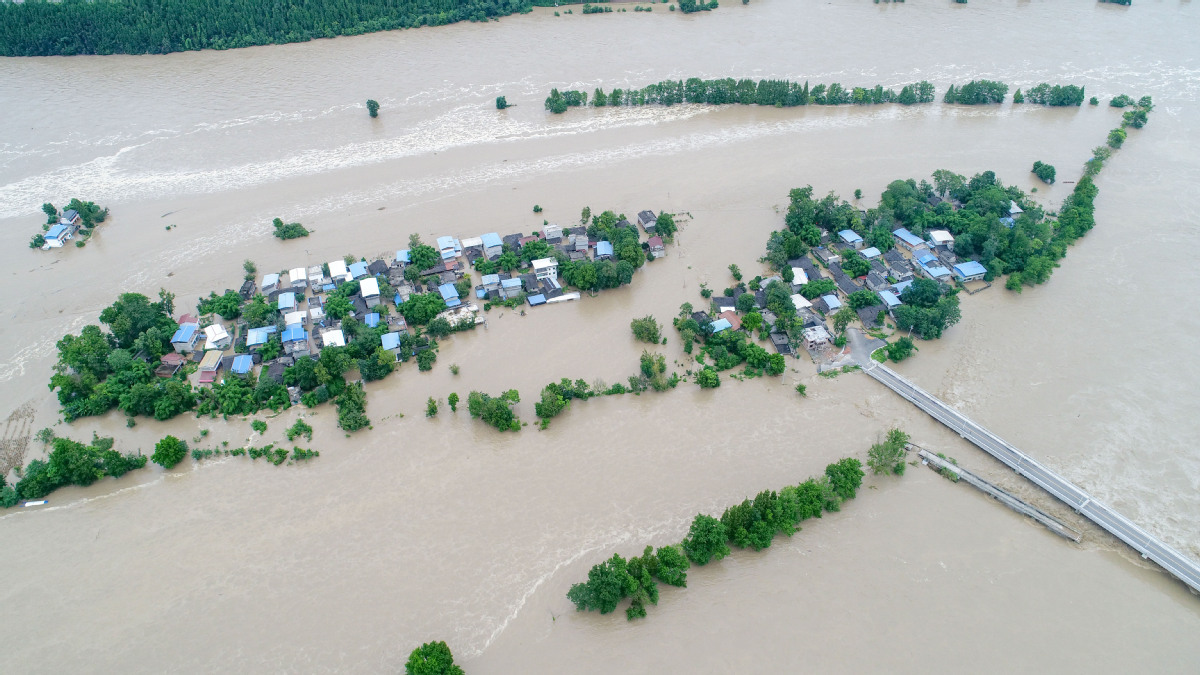 Repairing damage to water conservancy projects in China following the country's worst floods in more than two decades will cost about 84 billion yuan ($12.32 billion), a senior water resources official said.
The damage has been spread over 28 provincial-level regions, but almost 80 percent occurred in 10 regions, Ye Jianchun, vice-minister of water resources, told a news conference on Thursday.
Seven of the 10 regions, including Hubei and Jiangxi provinces, are located in the Yangtze River Basin, he said.
"The flood situation this year was the most severe since 1998," Ye said
He said the country had seen 21 major floods this rainy season, more than in any of the previous 23 years. Average precipitation across the country since June had been 438 millimeters, 18 percent more than normal and the most since 1961.
The upper reaches of the Yangtze River received 238 mm of precipitation from mid-to-late August, twice the normal amount, Ye said.
The ministry said that by Tuesday, floods had triggered alerts on 833 major rivers, with 77 waterways experiencing their most severe floods on record.