Flood plain residents prepare for new lives in new homes
Share - WeChat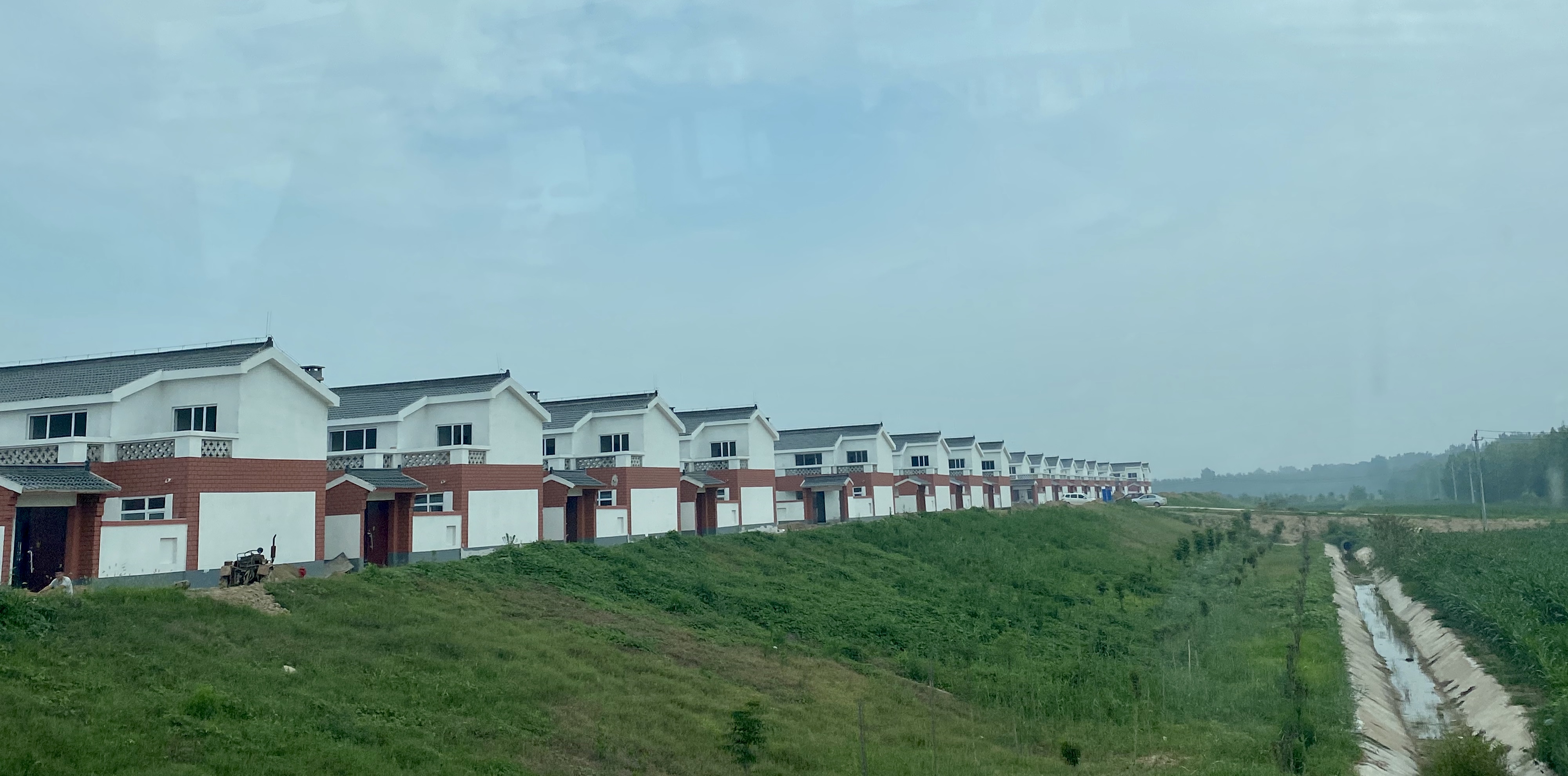 As she whitewashed the walls of houses built on the plain alongside the Yellow River last month, Zhang Qiuju said she couldn't wait to move into her new home so she wouldn't have to worry about floods anymore.
She will realize that dream soon. In Jiucheng town, Shandong province, lines of new houses built on bases higher than the riverside plain are ready for habitation.
They were built by the local government for families who have lived on the plain for generations and whose lives have frequently been put at risk by flooding.
The riverside plain is the area between the Yellow River and the dikes, where the waterway floods and deposits silt.
About 600,000 people across Shandong live on this riverside plain. During the annual flood season, usually July and August, houses and farmland face the risk of floods that force people into poverty as a result of low crop yields and the high cost of repairing their homes.
"Before 1996 (a year before the Xiaolangdi Hydroelectric Power Project came into operation, reducing the frequency of floods), there were three floods in five years. Our house was flooded, so we repaired it, but it flooded again," said Li Zhongxue, a farmer in Jiucheng, who lives in a mud-and-brick dwelling.
"It's not easy for us to move out of this area on our own. Where can we move to? What can we live on?" he said. He added that some people moved out of the village, but they quickly moved back because they were too far from the plain where they grew crops to make a living.
The 69-year-old is happy that the new village is just 2.5 kilometers from his old home. He comes to the site almost every day to look at the sturdy new houses.
"I want to move into my new home as soon as possible to start a better life where I don't need to worry about my family's safety," he said.
Wang Jian, Party secretary of Jiucheng, said: "Farmers used to build bases 1 or 2 meters high on which they set their houses to avoid floods, but the bases were not high enough when big floods occurred. The new bases in Jiucheng vary from 4 to 6 meters-high and solid enough to withstand floods."
Supported by subsidies from the provincial government, farmers can get new homes by spending 15,000 yuan ($2,205) for 36 square meters per person. For example, Li, his wife and one of their grandchildren paid 45,000 yuan for a house of 108 square meters.
The local government has also built workshops, kindergartens, community service centers and schools. It is helping the farmers to plant easily cultivatable crops, such as okra, on the riverside plain so they can live better lives after they move.
Chen Gengtian, of Zhulin village in Heze, is planning to plant 6 more hectares of okra next year.
"Okra planted on the plain is free from pollution. I can earn about 4,000 yuan each mu (0.06 hectares) by planting it," he said.
According to government statistics, the average annual incomes of people who live alongside the river at Heze, which has one of the largest populations on the plain, surpassed 10,000 yuan last year.
According to the Shandong government's plan, all 600,000 people on the riverside plain will reside in safe homes by the end of the year, thanks to measures such as moving residents away from the plain, constructing more bases for houses and building new dikes.