At pole position, China vrooms EVs for global lead
Share - WeChat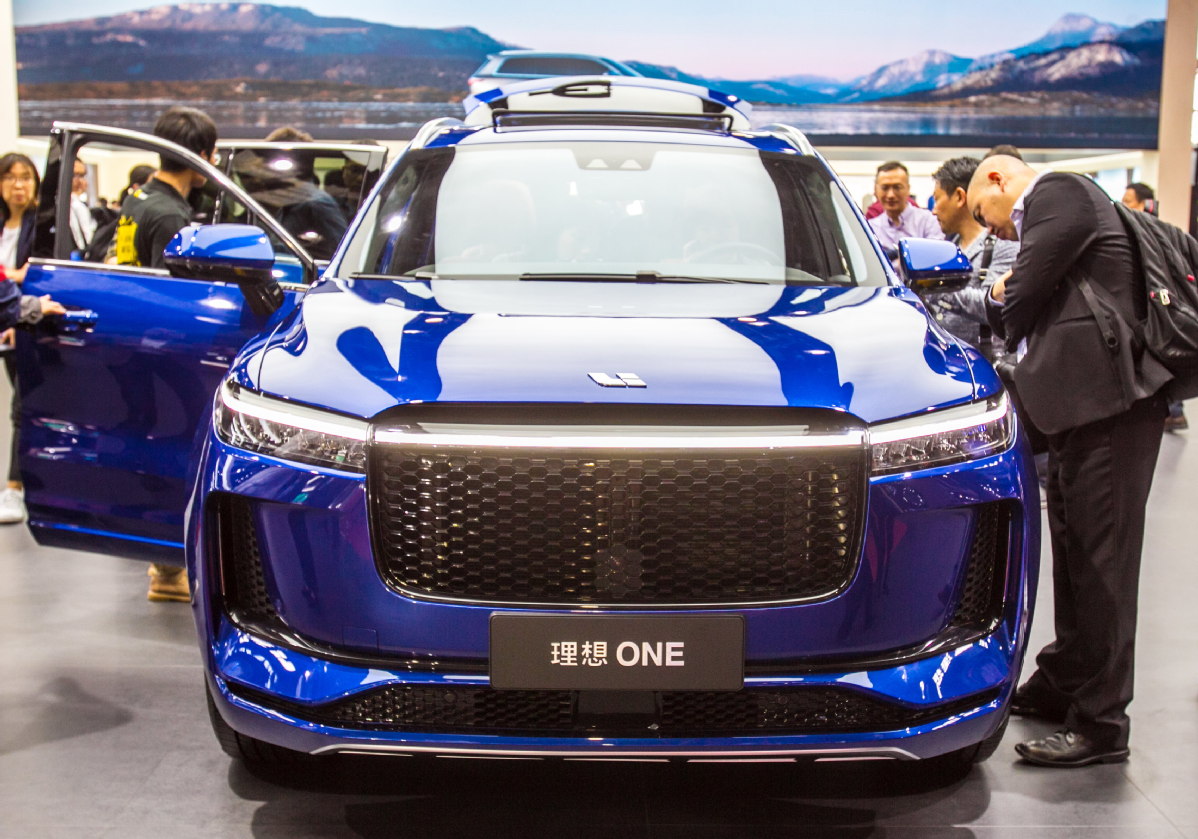 2020 promises to be a breakout year for homemade smart electric cars
A recent online post by He Xiaopeng, founder of Xpeng Motors, a Chinese electronic car startup, became a talking point among netizens in general and auto buffs in particular.
On "Moments", an interactive feature on communication app WeChat, He wrote that 2020 is to smart cars what 2010 was to smartphones-the takeoff year.
"Whether from the perspective of sales volume or the capital market's interest, 2020 marks the first year of smart cars."
His view pretty much reflects the auto industry's take on future trends: Personal vehicles will get increasingly smart and electric this year onward. Rising sales of new energy vehicles suggest the tipping point may be nigh.
In the second quarter of this year, Tesla Inc, the US electric car giant, delivered more than 90,000 cars to customers globally. Nio, a Chinese electric car startup, sold over 10,000 units from April to June. Li Auto, another Chinese player, also delivered more than 10,000 electric cars to consumers over a six-month period.
On Aug 25, Tesla's China unit started taking bookings for its made-in-China Model Y. Production of two versions of the Model Y will start next year at the earliest and will likely retail for 488,000 yuan ($70,600) and 535,000 yuan respectively.
Nio said it expects to sell 11,000 to 11,500 vehicles in the third quarter of this year. If the estimate pans out, it will mark an increase of 6.5 percent to 11.3 percent from the second quarter.
WM Motor, another Chinese electric car startup, sold 2,036 vehicles in July, almost double the figure in the same month last year. The company saw its sales grow for five months in a row to July-end.
The capital market also showed strong interest in new energy carmakers. Xpeng made its debut on the New York Stock Exchange in late August.
Xpeng's move came shortly after Li Auto made its debut on the Nasdaq Stock Market in July, raising $1.1 billion from its IPO.
Investors' enthusiasm for new energy vehicle makers correlates to the automobile sector's gradual and significant transformation in recent times.
Ultra-modern car production lines, deepening traction of electric cars, expanding EV-related infrastructure like charging piles, unconventional sales channels and firsthand smart interactive experiences of the latest automobile models that prospective consumers enjoy these days thanks to digital technologies… all these factors have made the auto sector a darling of investors, experts said.