Xinjiang spurs tourism revival after overcoming virus outbreak
Share - WeChat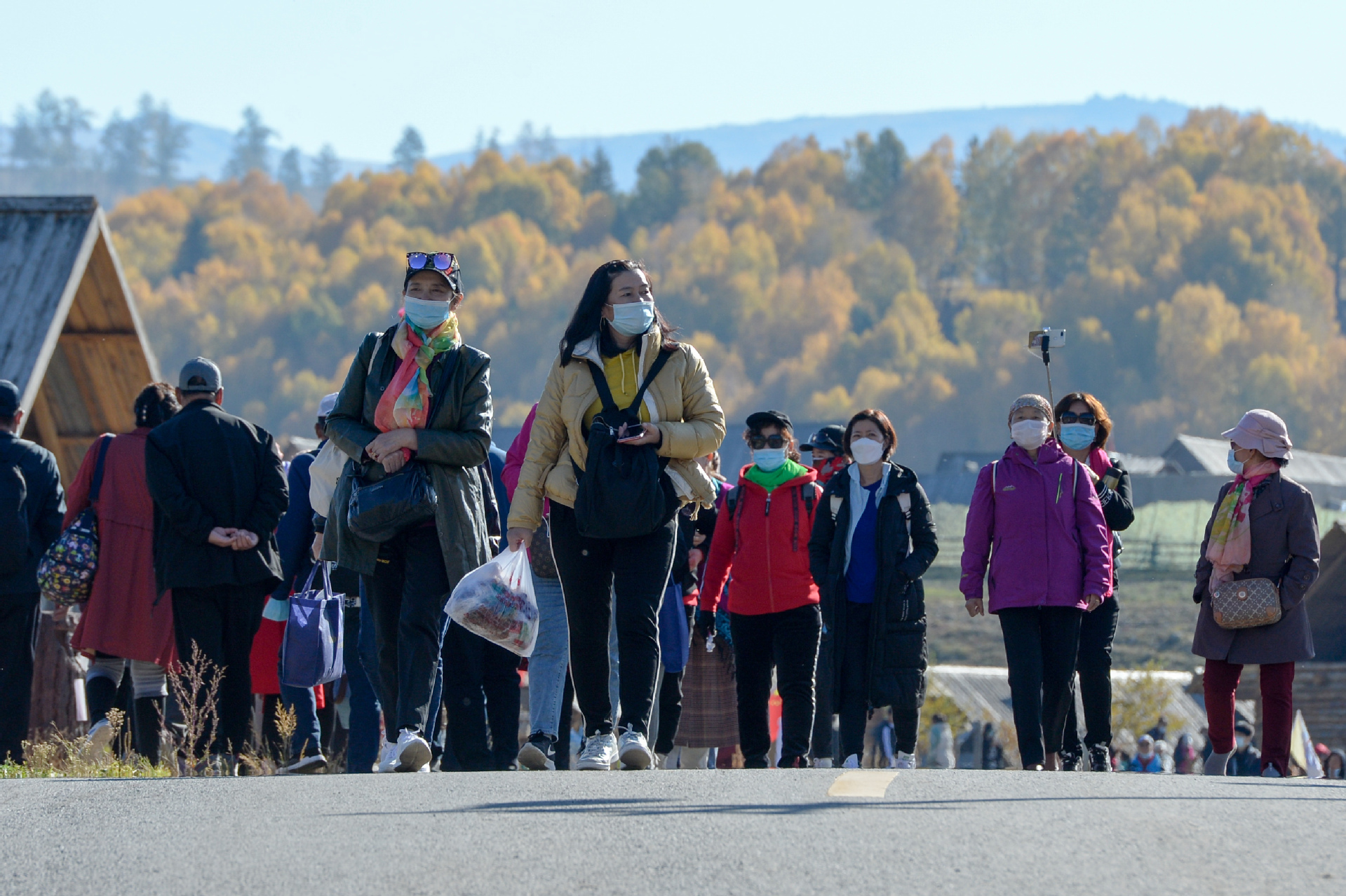 The Xinjiang Uygur autonomous region, a major tourism destination in China, is giving the sector a boost after containing a recent spate of COVID-19 cases.
China Railway Urumqi Group will introduce six travel routes to destinations in the south, north and east of the region and plans to operate 26 chartered trains in the next four months.
The tour packages, ranging from four to 10 days, are designed for local tourists, said Huang Tingfen, deputy general manager of the Xinjiang Railway Tourism Development Group, but outside tourists are also part of the plan.
"We hope to see an increase in the number of tourists, especially during the National Day holiday in October," Huang said.
Xinjiang has taken a number of measures to accelerate the resumption of tourism and improve related services after bringing a series of COVID-19 cases under control.
The cases first emerged in mid-July, but no new cases were reported in Xinjiang in the 15 days leading up to Sept 1. As a result, the region's department of culture and tourism allowed all outdoor tourist spots in Xinjiang to open from Sept 2, along with the resumption of cross-provincial and cross-regional tourism.
All scenic spots have formulated emergency support plans and implemented online booking.
Many tourist spots have launched promotions such as cheaper tickets and food and beverage discounts to promote the rapid recovery of tourism. The department said 350 tourism activities will be launched across Xinjiang.
The first tour train set out on Sept 11 for the Kanas Nature Reserve in Altay prefecture, northern Xinjiang.
Huang said prices for the tour packages have been reduced by 30 percent.
"We want more tourists to reap the benefit of subsidized tourism policies offered by the regional culture and tourism department, different cities, prefectures and tourism sites," he said.
In November, tour trains will be planned to take people from Xinjiang to other provinces.
In addition, the authorities have promoted the recovery of transportation capacity to ensure smooth journeys for tourists. Flights departing from Xinjiang and city bus services have resumed full schedules.
Tourists can enter or leave Xinjiang without taking a nucleic acid test or undergoing quarantine, but they need to show their health codes and have their body temperatures checked, the department said.