Traits of Chinese women in senior management discussed during online panel
Share - WeChat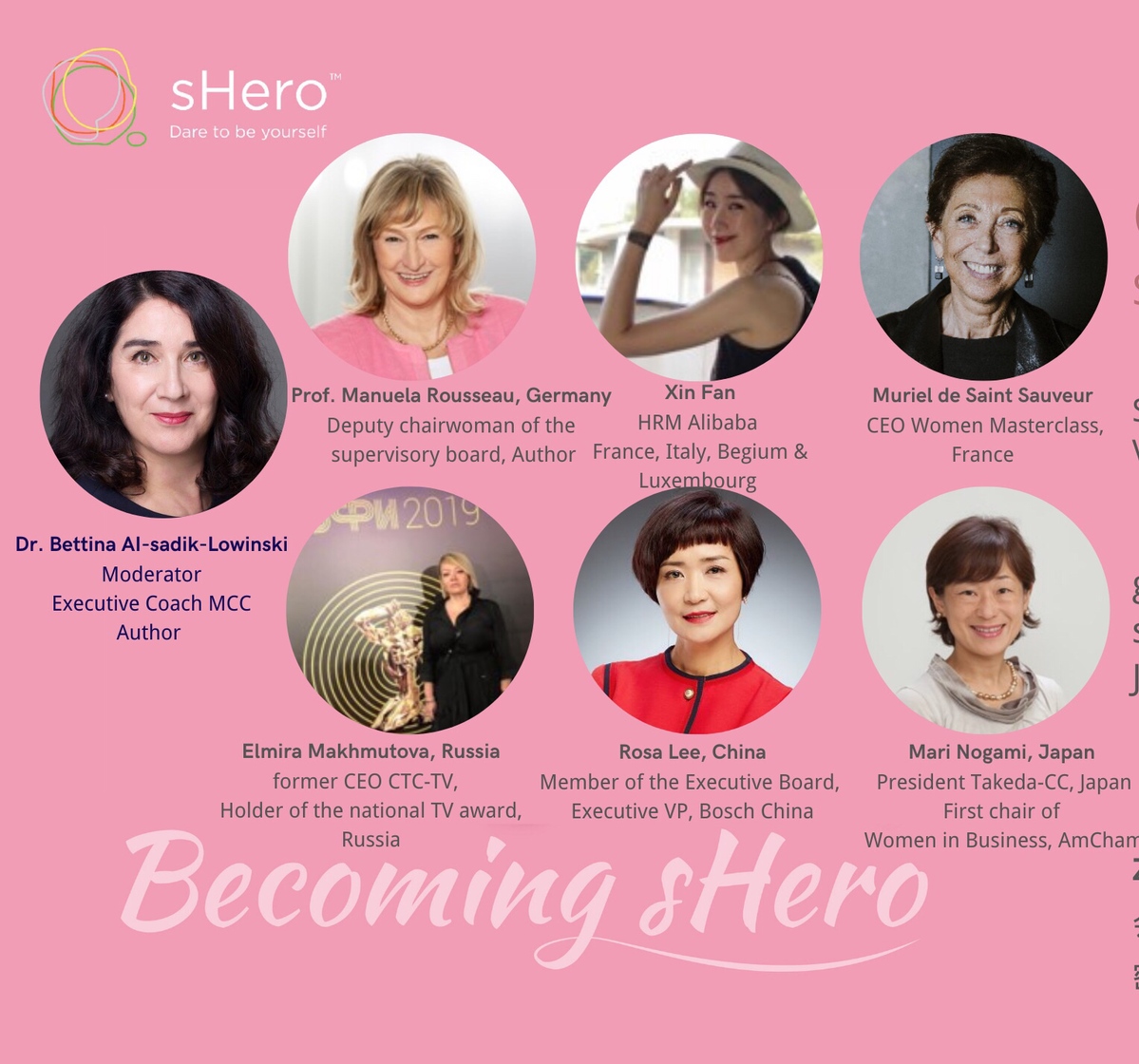 Chinese women in senior management are characterized by their global mindset and international business expertise, which enable them to move between cultures with relative ease, according to experts who spoke during an online panel on Thursday.
The online panel, which took place from Monday to Friday, was part of the virtual sHero conference week themed on "nurturing diversity and inclusion and belonging".
Using curiosity, Chinese women in senior management "look for jewels in both their own culture and foreign cultures, and combine their skills to create an intercultural leadership style", said Bettina Al-Sadik-Lowinski, an executive coach from Germany who moderated the panel.
Compared with their counterparts from other countries, Chinese female executives are also characterized by pronounced flexibility in terms of both line of work and location, added Al-Sadik-Lowinski.
Rosa Lee, executive vice-president of Bosch China, said that as China is a huge advocator for global diversity, she believes the opportunities for women, including those in the workplace, are better than expected.
"Chinese women who are successful in the global environment always have high cross-culture sensitivity, great leadership in team and organization, and outstanding capability in change management," said Lee.
Mari Nogami, president of Takeda's consumer healthcare in Japan, said that more can be done to help women succeed in their careers. Measures include company systems, encouraging diversity in the workplace, and changing mindsets. She explained that some women still do not dare to think about taking up middle-management roles.
China has a higher proportion of women in senior executive roles than many other countries, including the United States, United Kingdom and Japan.
China is also among the leading nations in terms of the participation of women in senior management roles with a rate of 38 percent, according to Grant Thornton International, a professional services network. Russia tops the rankings in this aspect with 47 percent. European countries such as France and Germany rank below China with 31 percent and 18 percent respectively.
A report in 2017 by professional networking website LinkedIn showed that women held 44 percent of senior management roles in companies in China, and this proportion had risen by 18 percent since 2008 in the traditionally male-dominated sector of science and technology.