PLA starts live drill near Taiwan Straits
Share - WeChat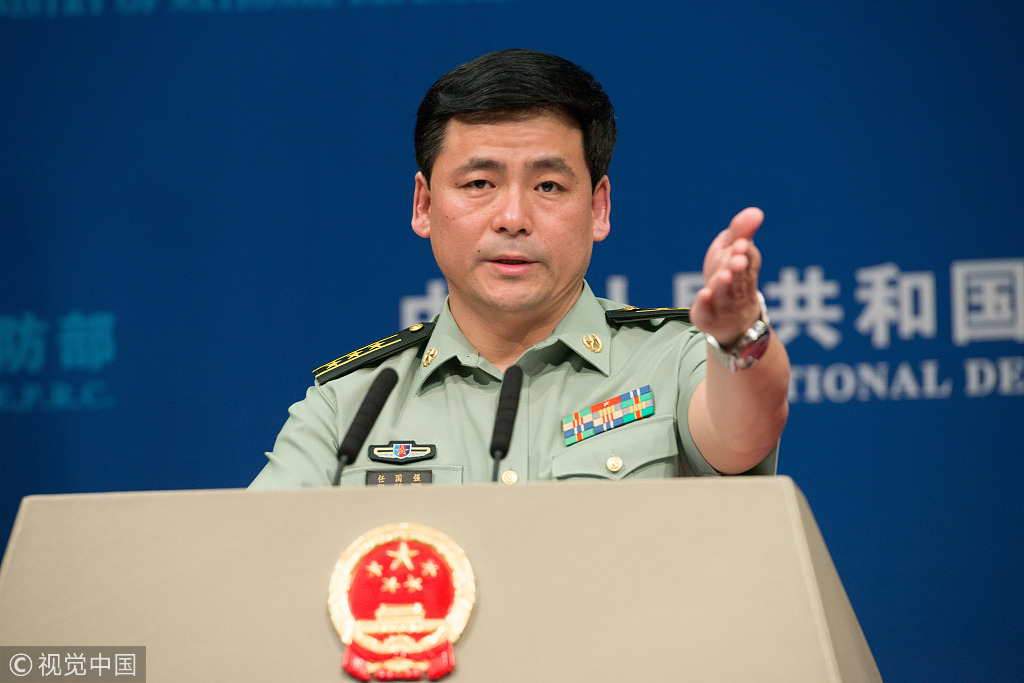 The People's Liberation Army Eastern Theater Command began a live combat drill near the Taiwan Straits on Friday, targeting the current situation in the region.
Senior Colonel Ren Guoqiang, a spokesman of the Ministry of National Defense, said the drill is a "justified and necessary action to safeguard national sovereignty and territorial integrity".
The drill came a day after United States Undersecretary of State for Growth, Energy and the Environment Keith Krach arrived in Taiwan for a visit, which prompted strong protests from China's Foreign Ministry and the Taiwan Affairs Office of the State Council.
It was the second visit by high-ranking US officials to the island in two months.
The US has recently increased collusion with the pro-secessionist Democratic Progressive Party, and continues to stir up new trouble in the region, Ren said.
"Taiwan is an inseparable part of China, and the Taiwan question is purely China's domestic affair. We cannot allow foreign powers to interfere," he added.
Whether it is the US using the island to pressure China, or Taiwan secessionists inviting foreign powers to serve their agenda, "these actions are mere delusions and are doomed to fail", Ren said.
"Those who play with fire will get burned," he said.
"The Chinese military has the will, the confidence and the capability to thwart any foreign interference and Taiwan secessionist efforts, and will resolutely safeguard national sovereignty and territorial integrity."
When responding to Chinese netizens' remarks on the drill, the official account of the Eastern Theater Command on Sina Weibo said on Friday that the command is always prepared, adding that it is "casting away illusions and preparing for a fight".
China will and must realize national reunification, it said.
On Wednesday, Kelly Craft, US permanent representative to the United Nations, met with an official of the "Taipei economic and cultural office in New York".
Geng Shuang, Chinese deputy permanent representative to the UN, on Thursday lodged stern representations with the US over the meeting, saying China firmly opposes any form of official exchanges between the US and Taiwan, and the position is consistent and clear.
The contact severely violated the one-China principle and the three China-US joint communiques, he said.
The Taiwan question concerns China's sovereignty, territorial integrity and core interests, he said, urging the US to fully recognize the high sensitivity of the Taiwan question and properly handle Taiwan-related issues, and refrain from creating new difficulties for Sino-US relations and bilateral cooperation under the UN.