Analysis: Report on Xinjiang full of holes
Share - WeChat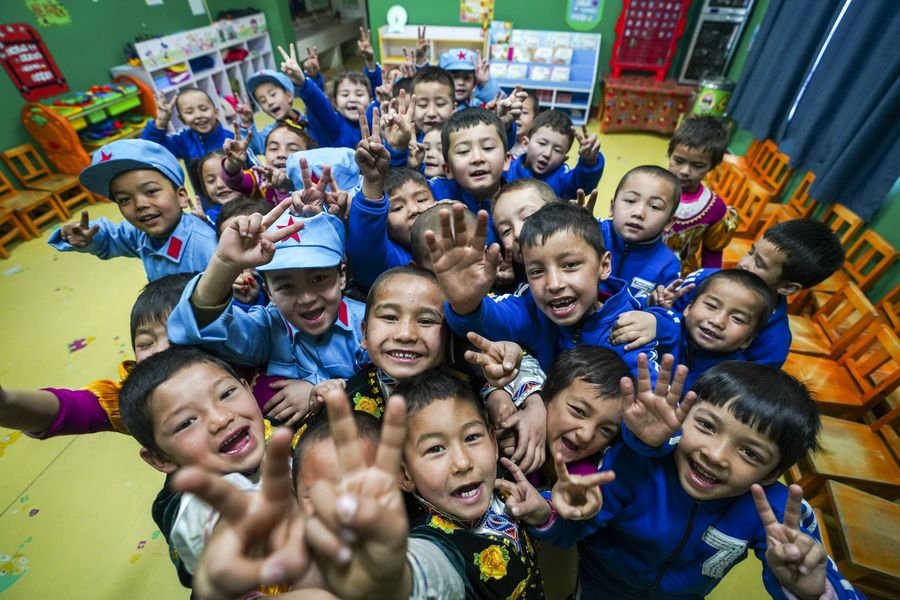 A report about Xinjiang released by a foundation in the United States in late June was found to have fictionalized the relationship between pictures and texts and drew a conclusion without factual basis, according to an analysis released on Wednesday.
The analysis, conducted by the Human Rights Institute at Southwest University of Political Science and Law in Chongqing, found that in the report released by the US-based Jamestown Foundation, German scholar Adrian Zenz, the author, used texts and photos to maliciously interpret some cases and make groundless accusations that Xinjiang is implementing a "genocide" policy on Uygur ethnic group members.
"In 2007, Adrian Zenz traveled in Xinjiang, but the photos in the report did not come from this trip. Instead, he downloaded photos from the internet that were inconsistent with his report and deduced the situation of family planning in Xinjiang based on false news," the analysis reported.
It cited the cover of the report as an example, pointing out that there's a synthetic picture on the cover that splices fictional figures with an assumed situation in Xinjiang, implying that there is monitoring and forced labor on Uygurs.
One of the elements in the picture is a photo of a surveillance camera, deployed by Zenz to indicate that Xinjiang has become a heavily guarded prison and that the Uygurs there are under strict control. In fact, the installation of cameras in public places is permitted by law, and the purpose is to prevent theft, the analysis said.
Such a measure has enhanced residents' sense of security and has won support from members of all ethnic groups in Xinjiang. It is also a practice widely seen in many other countries, but was distorted and exaggerated by Zenz, the analysis added.
The analysis also noted that in the texts, Zenz said three Uygur women were subjected to forced sterilization. The photo accompanying this text shows two Uygur women undergoing physical checks at a hospital, and Zenz is trying to create a relationship between the exams and coerced sterilization.
The research team found that the photo in fact came from an article in the People's Daily on Dec 14, 2018, instructing people on some basic knowledge about gynecological examinations. The original caption of the photo is "On Nov 11, 2016, some young ethnic group members from rural areas of Hotan, Xinjiang were having free physical examinations for the first time at a hospital".
The analysis said Zenz's report is extremely imprecise and goes against academic norms and ethics, and his report is something political that was carried out in the name of academic research.