Web sales bear financial fruit for 'mango beauty' in Guangxi
Share - WeChat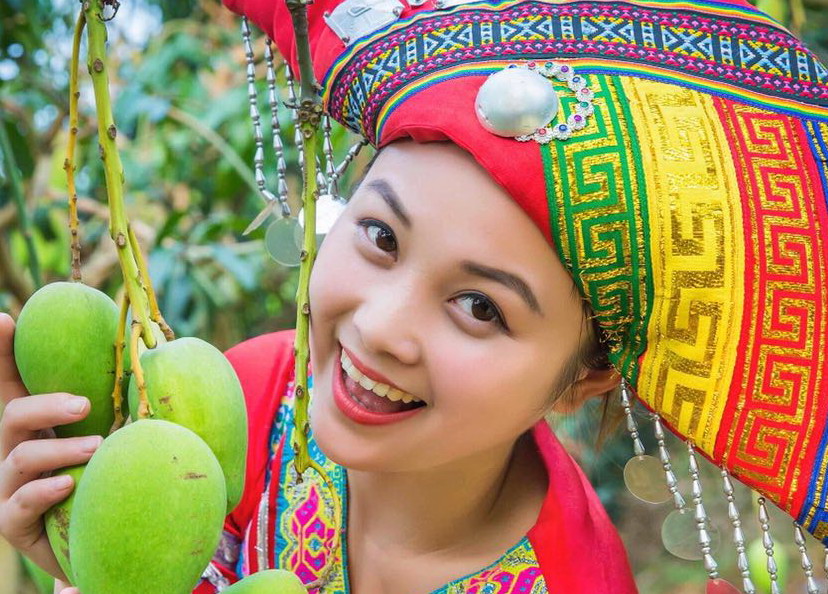 Dubbed "mango beauty" by her countrymen in the Guangxi Zhuang autonomous region, Liao Xiaojuan is among a growing number of female college graduates who have found commercial success in China's less affluent rural areas.
Like many of her peers, Liao, 26, chose an office job upon graduating from a college seven years ago in the regional capital Nanning, where she found herself often living paycheck to paycheck.
Then came the light-bulb moment for the digital marketing student.
Since she was very young, Liao has been helping out during summer breaks at her family's mango plantation in Baise, about a three hours' drive from Nanning.
But it was not until a recent visit back home that she began to realize the business opportunities underlying the sprawling but largely traditional mango industry that has for decades served as an economic pillar in her rural hometown.
The older, largely digital illiterate farmers there, who have struggled to ride the wave of the nation's e-commerce boom, are heavily reliant on old-fashioned distribution channels.
Knowing that, purchasers had often driven a hard bargain, damping economic prospects for the toiling fruit growers.
"Then I thought to myself, why don't I help sell mangoes online?" said Liao, who quit her job in Nanning in 2014 to fully facilitate the homecoming plan.
Her efforts quickly gained momentum, broadening profit margins and quickly depleting her family's mango stock.
That prompted her to extend a helping hand to less tech-savvy neighbors and start livestreaming sessions to further promote the local specialty.
"A college education in digital marketing is definitely essential, but e-commerce is impossible if there's no reliable internet access," the mango beauty said, adding that internet service has expanded rapidly in villages in recent years as rural infrastructure has been upgraded to revive the rural economy.
Liao was among a growing number of female entrepreneurs seeking financial independence using the internet, as central authorities have pushed for cyber-based employment.
Women's federations across the nation in recent years have fostered 100,000 female e-commerce entrepreneurs, whose success has in turn created job opportunities for more than 15 million more women, according to a white paper released by the State Council Information Office last year.
The report said women account for 55 percent of those self-employed online.
Liao's initial success came as the nation moves to bolster career opportunities for female talent so as to empower women and close gender inequality gaps.
Authorities handed out more than 380 billion yuan ($55.6 billion) in easy loans between 2009 and 2018, benefiting nearly 6.6 million women, the white paper said. The program has prospered since late 2012 as China renewed a sweeping anti-poverty drive aiming to end domestic poverty before 2021.
China has been making headway in boosting female presence in workplaces, defying traditional culture that stresses women's roles in family and child rearing.
Data from the white paper show there were some 340 million working women in 2017, or more than 40 percent of the working population on the mainland. This is double the number in 1978, when China adopted sweeping reforms and started to embrace a market economy.
Female representation in critical posts, such as in the national legislature and in management, are also increasing. Nearly one in four deputies to the 13th National People's Congress, the top legislature, is a woman, double the number in 1954, according to the 2019 report.
Female representatives made up 39.7 percent and 41.6 percent of boards of directors and regulatory committees, respectively, in businesses in 2017, and women holding management jobs at government agencies reached 22.2 percent, 1.6 percentage points higher compared with 2015, it added.