Welcoming interface
Share - WeChat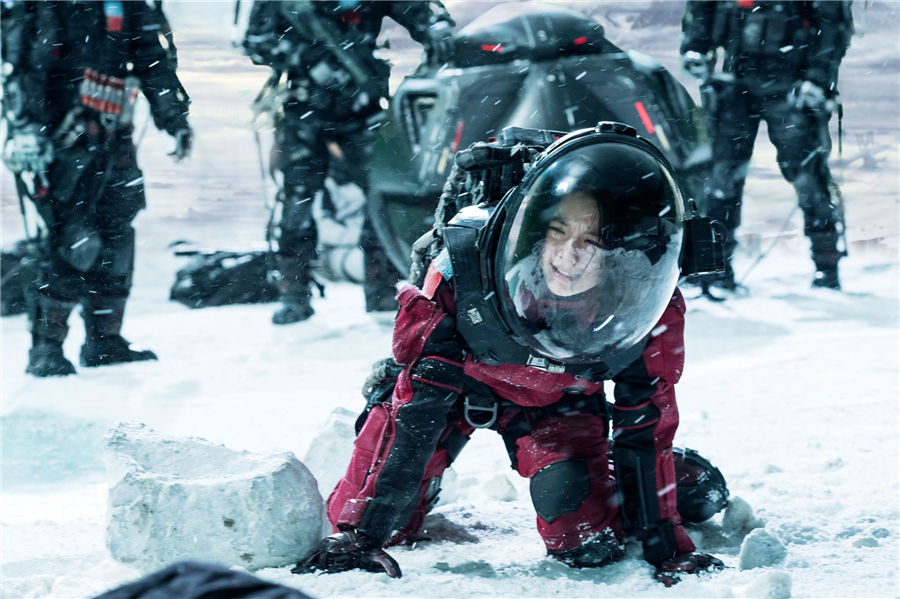 A rising Chinese filmmaker underscores the balance between technology and art, Xu Fan reports.
China's rising director Guo Fan's best-known work is the country's all-time highest-grossing sci-fi movie, The Wandering Earth, an epic based on a book by celebrated author Liu Cixin.
Guo's latest film, Jin Gang Chuan, which is set during the Korean War, is co-helmed with directors Guan Hu and Lu Yang.
Guo looked like an elite businessman in a black suit, white shirt and black tie while addressing a forum on 5G's impact on cinema during the 10th Beijing International Film Festival in late August.
"Can you picture a near-future scene about cinema?" a journalist asked during a sideline interview at the forum. Pondering the question for a bit, Guo depicted a scenario that sounded like the Keanu Reeves' blockbuster franchise The Matrix.
"I hope it happens in the future that we can connect our brains directly to a wireless network when the brain-computer interface technology is more developed," Guo said.
"The audience will not need to go to a cinema, but can 'see' a movie theater in their minds. I hope such a technology will enable the audience to remotely communicate with their friends and share views on a film through the brain," he says, adding that he hopes it comes true in about 15 years.
While such a scene is still remote for today's filmmakers, Guo has made an effort to pursue a more practical goal-to establish an effective system to further the development of China's film industry.
China's film industry has expanded rapidly in the past eight years-having the most number of screens in the world and becoming the second-largest movie market. Nevertheless, the lack of standardization in production is considered a major obstacle in catching up with the world's top players.
Most Popular