Opera festival set to hit the high notes
Share - WeChat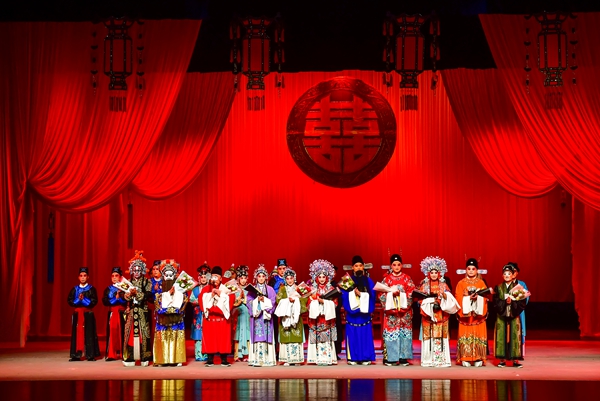 Host Kunshan aims to put on culturally significant event that will turn the spotlight on richness of heritage
The 2020 Chinese Opera Gala (Kunshan) has now entered the final countdown. The festival will spotlight and celebrate 348 types of operas from across the country in Kunshan in East China's Jiangsu province, the birthplace of Kunqu Opera, from Oct 11 to late November.
Lyu Yuzhong, the first-level inspector of the Art Department of the Ministry of Culture and Tourism, told a press conference last month, that the festival this year has been upgraded to ministry level. The Ministry of Culture and Tourism and the local government of Jiangsu province will host the event instead of the ministry's art division as has been the case in the last two years.
The Department of Culture and Tourism of Jiangsu province and the local government of Kunshan will both organize and oversee the event. There will be 126 plays from 25 provinces, autonomous regions and municipalities directly under the central government across the country. This includes 19 grand operas (one Cantonese Opera performed jointly by Guangdong, Hong Kong and Macao) and 107 opera highlights, which represent a milestone in the history of Chinese opera.
Most Popular