HK opposition camp's 'selfish' acts 'disregard public health'
Share - WeChat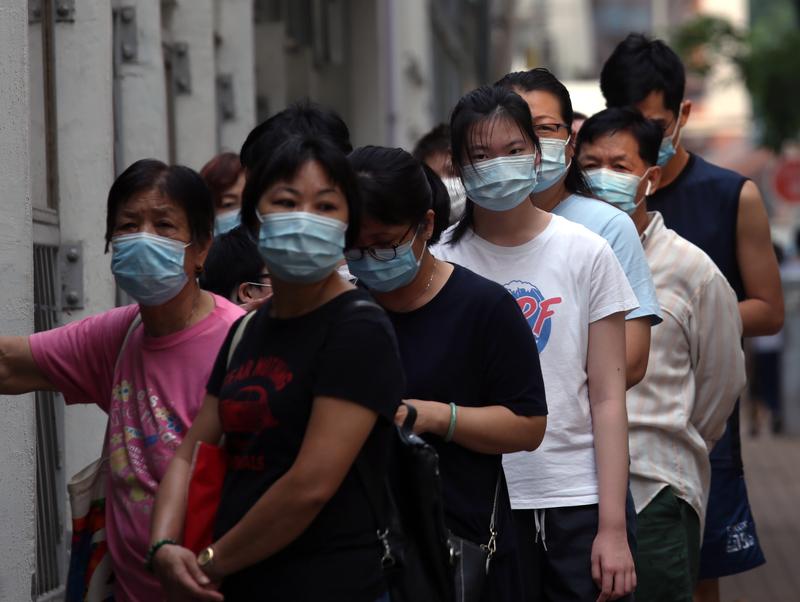 Different sectors of Hong Kong on Sunday slammed the opposition camp's attempts to wreck the city's anti-pandemic efforts by inciting an illegal protest, while the city reported 21 new COVID-19 cases.
As of 9 pm of Sunday, police had arrested at least 289 people for their roles in an unauthorized assembly in Kowloon, including one female being held for breaching the National Security Law by chanting Hong Kong independence slogans, and resisting and obstructing a police officer in Yau Ma Tei.
The illegal assembly was held after some people heeded online calls to take to the streets and protest the government's decision to postpone the Legislative Council election for one year. The original election day was Sunday, Sept 6. Some radical protesters blocked roads and hurled water bottles and debris at police officers.
Hours after the protest, the Hong Kong government issued a statement condemning the illegal acts as "selfish".
"The unlawful assembly not only violated the social distancing restrictions but increased the risk of virus transmission and imposed threats to public health," the statement reads.
The Liaison Office of the Central People's Government in the Hong Kong Special Administrative Region on Sunday said it firmly supports the HKSAR government to safeguard the city's stability, stressing there should be zero tolerance for crimes violating the city's National Security Law.
A spokesman for the office said the illegal act was a provocation to the relevant laws, and showed a complete disregard for local residents' health.
Lawmaker Priscilla Leung Mei-fun on Sunday said the protest organizers were "irresponsible" as they ignored public health interests.
"The activity was held as the city hasn't entirely beaten back the third wave of COVID-19 infections, which clearly shows they (organizers) are inconsiderate and attempting to destroy the city," Leung said.
Some opposition politicians on Sunday also took to the streets claiming they were against the government-proposed health code system, a project designed to ease travel to the Chinese mainland and Macao after Hong Kong brings the pandemic under control.
The government reiterated that the purpose of such a system is to resume economic activities with the Chinese mainland and Macao, noting the system will be processed without any tracking functions and residents can apply to use it on a voluntary basis.
David Wong Yau-kar, permanent honorary president of the Chinese Manufacturers' Association of Hong Kong, said the health code system, together with the ongoing citywide free virus testing program are necessary factors that will enable Hong Kong to resume business activities and restore normalcy for the local economy.
Wong pointed out that the only purpose of these opposition and smear tactics is to raise social discontent, which is regarded as "political capital" by the opposition camp.
Chief Secretary for Administration Matthew Cheung Kin-chung, in his blog posted on Sunday, said any attempt to smear the government's anti-pandemic efforts surely will get nowhere.