Art workshop transforms lives of village children
Share - WeChat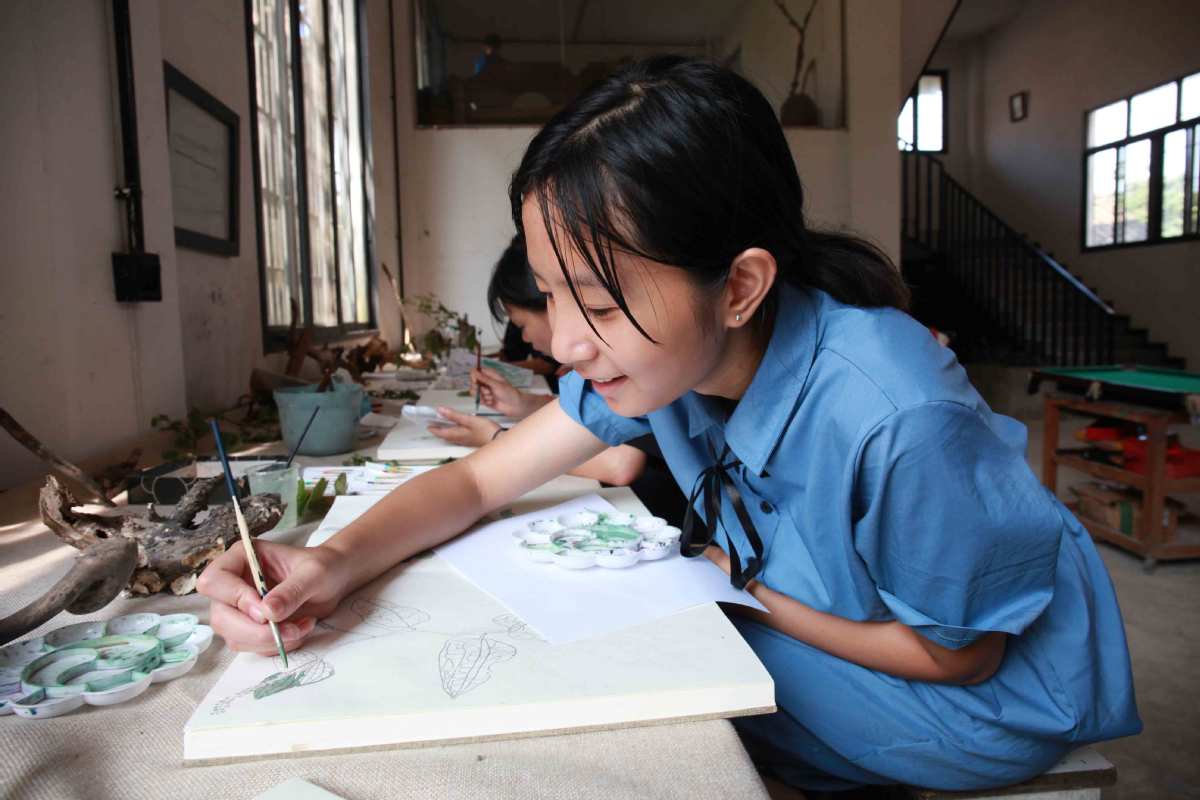 Couple finance program to help youngsters in poor area get more opportunities
Five years ago, Liu Xiu took his wife to visit his home village of Dayuan in a remote mountainous area of Hunan province for the first time.
When she arrived with her husband, Zhou Yan was shocked by what she saw in the faces of the village children. At the time, the village, which is 20 kilometers from the nearest town, had 470 registered residents.
However, most of the adults had left to look for work in big cities, leaving behind 60 elderly people and 27 children with no parents to care for them.
"I still remember the way those children were looking at us," said Zhou, now 30, who also grew up in a small village in Hunan. "It was exactly the same when I was a child and my parents left home to make money outside the village. I was deeply hurt."
Unlike many of her childhood friends who were also left behind by migrant worker parents, Zhou had the opportunity to go to school. Even luckier still, she received a general degree from the China Academy of Art's School of Intermedia Art in Beijing after four years of study.
Her husband, now 39, was fortunate to escape poverty as well. Liu is a skilled craftsman who makes and plays the guqin, a seven-string traditional Chinese instrument with a history dating back thousands of years.
Both are well aware of the conundrum of leaving home to work for a better future for your family, and the price that those left behind sometimes have to pay.
"Those children had little communication with their grandparents and spent most their time on electronic devices," Zhou said of her first impressions of the children in Dayuan. "In an environment where love can be scarce, they needed more care from society."
The couple decided to play an active role and tip the scales in the children's favor. Today, Dayuan is home to about 400 villagers and an art workshop with professional teachers from both home and aboard taking classes-a service that is hard to find even in large cities.