R&D focus can help domestic firms gain tech edge
Share - WeChat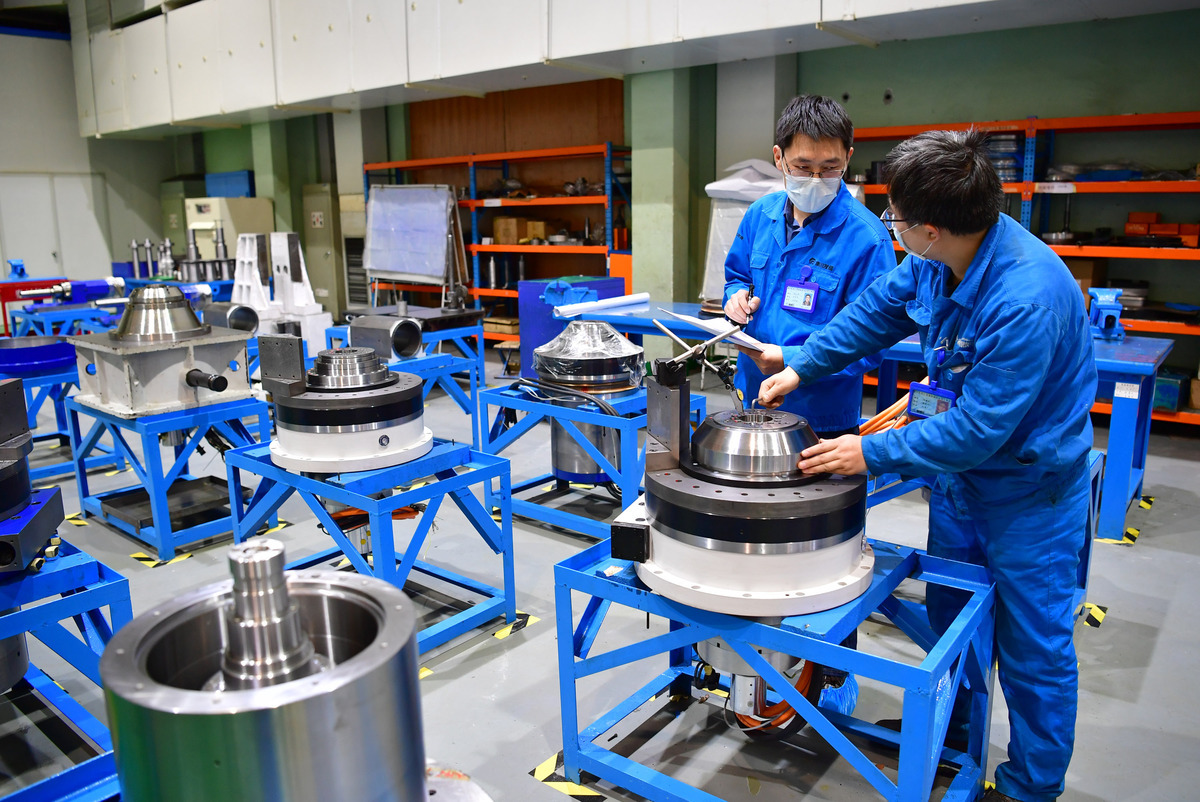 Chinese companies' continuous investment in research and development will help them gain more technology breakthroughs over the next five years to better enrich the world's industrial and supply chains, senior business executives said on Wednesday.
Several opportunities have arisen from China's early recovery from the COVID-19 epidemic and the government's policies to encourage innovation, investment and foreign trade activities, they said. Both State-owned enterprises and private companies have significantly deployed capital and manpower on research and development to further compete with established global rivals, said Ning Gaoning, chairman of Sinochem Group Co Ltd, a Beijing-headquartered centrally-administrated SOE.
To better optimize the country's State-owned assets and build world-class SOEs that lead in high-quality development, Ning, who is also chairman of China National Chemical Corp (ChemChina), another State-owned chemical company, said the merger of Sinochem and ChemChina is in progress, and many internal studies and procedures are being undertaken now.
"It is necessary and vital to complete this merger," he said. "We will actively promote this matter and continue to focus on developing advanced technologies and service solutions to enhance the country's competitiveness."
Through mergers, acquisitions and restructuring, State-owned capital should gravitate more toward emerging industries and advanced manufacturing, as well as other sectors that have a bearing on people's well-being and national security, said Ning.
Despite the shrinking of the global trade market and rising protectionism, Ning said that the dual-cycle development pattern will help Chinese companies to better adapt to the current global business environment.
The country's top leadership has, on various occasions, reaffirmed the idea of a dual-cycle development pattern, meaning the country's growth will rely on both domestic and international economic developments, with the domestic cycle being the mainstay.
Such a focus on domestic demand is rational due to the serious fallout of the COVID-19 pandemic, which has dampened domestic economic activities and reduced international demand for Chinese goods and services, said Li Yiping, a professor at the School of Economics of the Renmin University of China in Beijing.
Yan Zhi, chairman of Wuhan-based Zall Holdings Ltd, a Chinese conglomerate running businesses in transportation, financial services, tourism, commodity trading and manufacturing sectors, said globalization is irreversible.
"Backed by a large and lucrative home market, Chinese companies must be confident to make the domestic cycle more smooth and promote the integration of both domestic and international cycles," he said.
Eager to strengthen its earnings strength, the company has already established a joint venture with the Singapore Exchange to establish an intelligent world commodity trading center, and provided online trading platforms and related services for more than a dozen countries.
China will release a three-year action plan for SOEs (2020-22) soon to further push mixed-ownership reform, digitalization and asset securitization in its SOEs. Zhou Yuxian, chairman of China National Building Material Group Co Ltd, another Beijing-headquartered central SOE, said about 80 percent of its subsidiaries have been a part of the mixed-ownership reform and have teamed up with more private firms to develop both home and global markets.
The majority of SOEs will raise their investment in areas such as green industries, new materials, cloud computing, big data, artificial intelligence, the internet of things, mobile applications, integrated circuits and other fields to continuously stay competitive, as sustainable growth and digitalization have become key drivers of the future Chinese economy, said Zhang Chunxiao, a research fellow at the National Academy of Governance.
The mixed-ownership reform aims to allow shareholders from all backgrounds, including State, private and foreign investors, to invest in SOEs to reach a balanced shareholding structure and board representation. Its goal is to create a flexible and efficient market-oriented mechanism to improve management and profitability of SOEs, according to information released by the State-owned Assets Supervision and Administration Commission of the State Council.