State Grid sets transmission record
Share - WeChat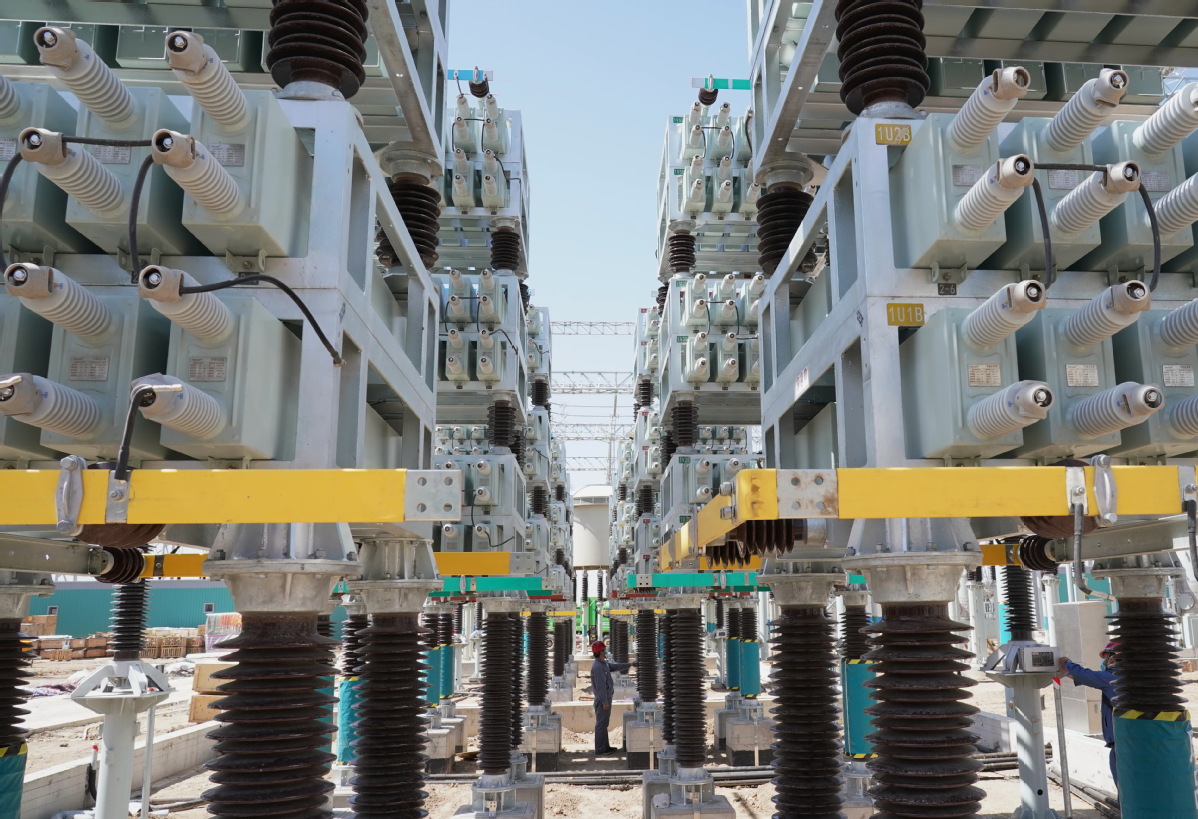 Cross-provincial electricity supply efforts support nation's recovery amid epidemic
State Grid Corporation of China reported its cross-regional and cross-provincial power transmission levels hit a record high this summer as the country's economy further recovers from COVID-19 and grows using many new business models.
The group's maximum capacity for cross-regional electricity transfer reached 92.08 million kilowatts during the summer, an increase of 14.11 million kW from the previous high level set in 2019. State Grid's maximum capacity for cross-provincial electricity transfer rose 6.84 million kW from the high set last year to 80.5 million kW.
The growth indicated the nation's accelerated pace of social and economic recovery, said Xin Baoan, president of the Beijing-based central SOE.
Amid effective pandemic prevention and control measures, China reported consecutive growth in power consumption as business activity was further restored, said the National Development and Reform Commission earlier this month.
The group announced that it completed the Zhangbei-Xiong'an 1,000 kV ultrahigh voltage AC transmission and transformation project in Hebei province last month.
The project runs from Zhangbei UHV substation in Zhangjiakou to Xiong'an UHV substation in Baoding. It crosses nine counties and districts across the province. The project is currently being tested by related government branches and third-party inspection agencies. It is expected to be operational by the end of the month.
Since the project was launched in March 2019, construction and management units-guided by State Grid's UHV transmission projects-have overcome challenges of complex geological conditions affecting construction, short working periods and contagion containment issues. They enhanced coordination with local governments and partnered with construction units, and dealt with various issues to ensure the completion of the project on time.
As a key project of State Grid critical to the UHV ring grid in North China, the project adopted UHV AC technology which features long-distance large capacity transmission and will transmit abundant clean power from Zhangjiakou to the load center of Xiong'an New Area of Hebei province without burdening Beijing's 500 kV ring grid. After entering operation, it will deliver more than 7 terawatt hours of clean power to Xiong'an every year, achieving 100 percent clean power supply for the new area.
Xin said the company has contributed to the fight against COVID-19 by supplying safe and reliable power while boosting economic and social development.
Central China, particularly Hubei province-the hardest-hit region in China-was a main battlefield for State Grid. The company has arranged staff from facilities, safety supervision, power generation and operation and maintenance branches to ensure power supply and safe operations in the province.
In addition to providing 24-hour shifts and supervision, unmanned aerial vehicles, inspection robots and online monitoring systems were adopted to offer safe power grids and high-quality electric services this year.