State enterprises team up with foreign partners to lift growth
Share - WeChat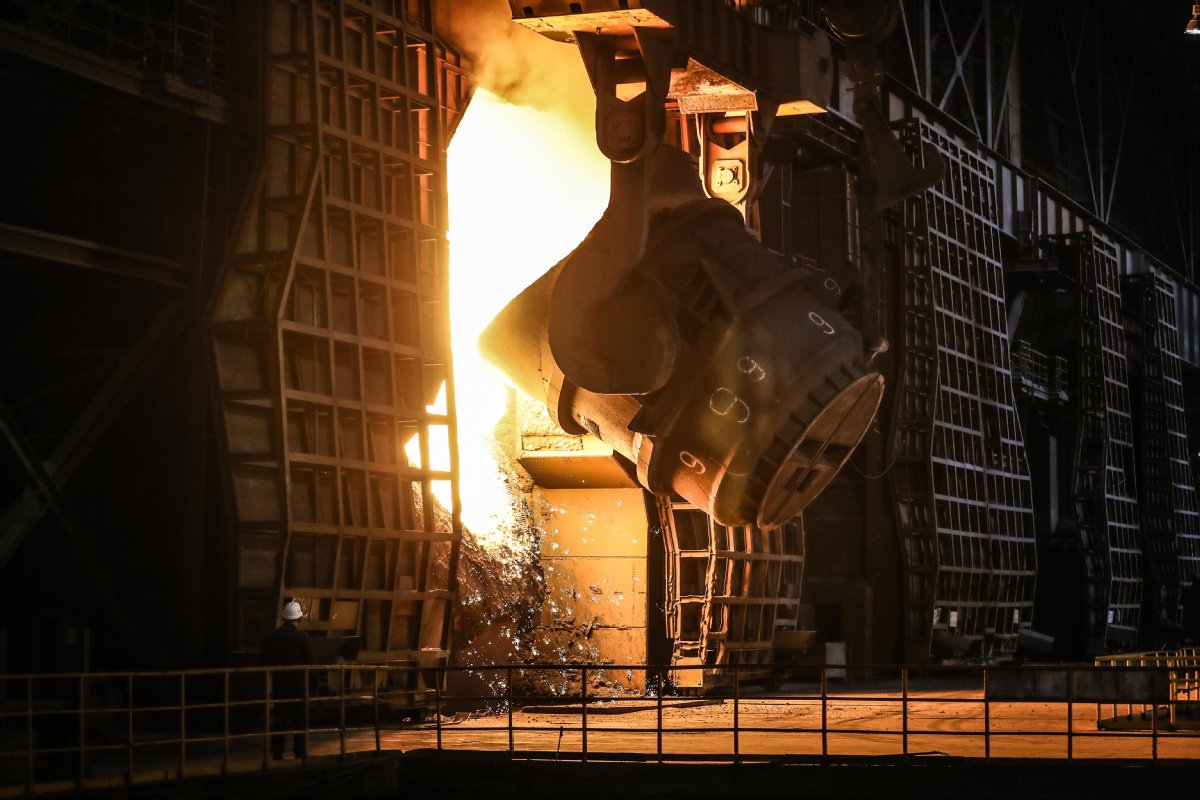 Automobiles, steel, renewable power industries among those in spotlight
With the government pledging to enrich services and help solve operational difficulties for both domestic and foreign companies, China's State-owned enterprises are partnering with more foreign and domestic firms to remain competitive amid the economic fallout of the COVID-19 pandemic.
Ansteel Group Corp Ltd, a Liaoning-based centrally administrated SOE, signed a cooperative agreement last week with Dongfeng Nissan Vehicle Co-a joint venture between China's Dongfeng Motor Corp and Japanese automaker Nissan-to jointly develop technology solutions and new materials for application of new energy vehicles.
Tan Chengxu, Ansteel's chairman, said the company will cooperate in depth with Dongfeng Nissan in areas such as the research and development of new auto steel materials and high-strength steel certification to achieve win-win results.
Supported by seven manufacturing bases across China and iron mines in Australia, Liaoning and Sichuan provinces, Tan said that as the contagion and other disruptions have severely impacted the global economy, the group will build more partnerships with both overseas and domestic firms to build a three-pillar development platform of cement, new materials and engineering services to enhance its competitiveness both at home and abroad.
Eager to pursue sustainable development, China National Building Material Co Ltd-a Beijing-based central SOE, has been working with Europe's Schneider Electric to introduce more digital solutions in its cement mills in China to cut energy usage and upgrade efficiency.
Wang Jie, vice-president and head of the corporate affairs and sustainability development division at Schneider Electric China, said this partnership has helped CNBM's cement plants save up to 5 percent of energy in their production and raise employee work efficiency by 15 percent.
"At Schneider Electric, we believe digital transformation is the most efficient way to realize sustainable development. The extensive use of digital technologies and new energy can not only help enterprises to improve production efficiency and thus improve economic benefits, but also reduce emissions, improve energy efficiency and encourage enterprises to implement more green innovation technologies",Wang said.
To put the country's economic growth on a firmer footing, the State Council released a guideline last week to roll out more measures to better protect foreign trade entities, support the local growth of foreign companies and keep supply chains stable. The guideline urged more support for high-tech industries and stressed the need to encourage foreign investors to invest in China.
China is not only Schneider Electric's second largest market, but also carries out plenty of technological innovation. All these factors offer multinationals strong confidence to enrich their presence in China, said Yin Zheng, executive vice-president of Schneider Electric and president of Schneider Electric China.
Despite the pandemic adding a number of uncertainties to the global economy this year, Schneider's spending in research and development surged 15 percent year-on-year in China in the first seven months of 2020. The company is also eager to recruit more local talent.
Boosted by momentum such as 5G, new infrastructure and next-generation factories, China's investment environment has become more attractive, Yin said, adding that the company has seen a large number of innovation results from its Chinese teams and SOE partners, and the commercial environment in many sectors has notably improved in China.
Supported by high-voltage technology from Switzerland's ABB Group, the Yunnan-Guizhou ±500 kilovolt direct current transmission line, developed by China Southern Power Grid Corp Ltd, was officially put into operation in June.
As the world's first ±500 kV three-terminal power project in southern China, the line will effectively increase the hydropower consumption in Southwest China's Yunnan province and deliver more clean electricity to South China's Guangdong province.
ABB also contributed to the construction of the Kunliulong ±800 kV DC power project, another transmission line owned by CSG, to transfer power from southwestern to southeastern China. The project currently is in early phase production.
ABB provided key technologies, including DC dry capacitors, semiconductors and high-speed switches. It will ensure reliable and efficient clean energy transmission with optimal power quality and minimal losses from Yunnan Wudongde Hydropower Station to the Guangdong-Hong Kong-Macao Greater Bay Area and the Guangxi Zhuang autonomous region.
The 1,452-kilometer Kunliulong project is the world's first ultrahigh-voltage multiple terminal DC project to adopt VSC-HVDC (high voltage direct current) technology, reaching 8 million kilowatts capacity, said Li Licheng, a member of CSG's expert committee and an academician at the Chinese Academy of Engineering.
"The two major power projects developed by CSG are essential to promote the consumption of clean energy and coordinate regional development. Although facing great challenges amid the pandemic, we worked closely with our local partners and strongly supported the project to operate as scheduled," said Zhang Jinquan, senior vice-president of ABB Group.