Xinjiang resuming normalcy after outbreak
Share - WeChat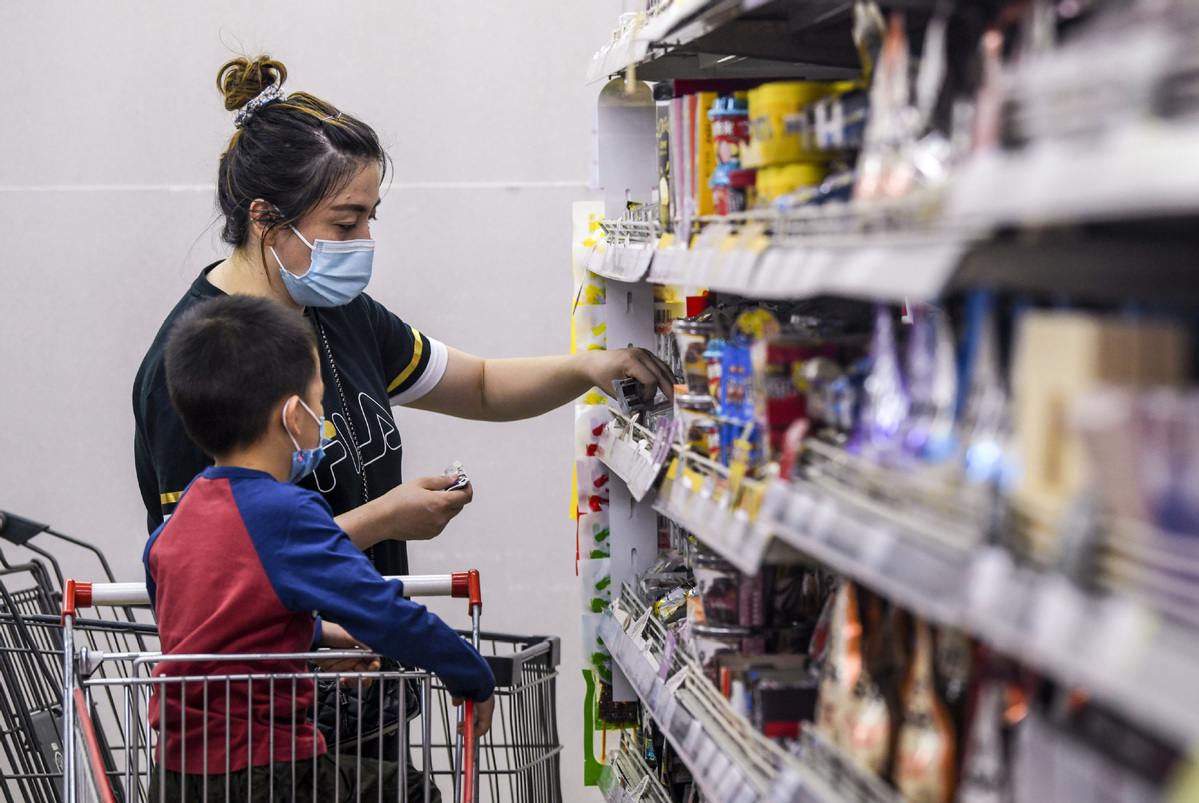 The Xinjiang Uygur autonomous region has decided to resume normal activities after continuous progress in epidemic control and prevention efforts, local authorities announced on Tuesday night.
Chen Quanguo, Party secretary of Xinjiang, said on Tuesday that while the region will not relax containment measures for COVID-19, authorities should make the utmost efforts to safeguard economic development and social stability, and make sure the region can meet the goal of lifting all people out of poverty by the end of this year.
On Wednesday, all outdoor tourist attractions in Xinjiang reopened, and the region started allowing cross-provincial travel to resume, the Xinjiang department of culture and tourism said in a notice.
Tourist attractions and travel agencies should strengthen epidemic control measures to make sure reopenings were conducted in a safe and orderly way, it said.
Furthermore, tourists should follow epidemic control measures, continue to practice social distancing, have their temperatures checked and show their health codes when visiting attractions, it added.
Xinjiang's capital Urumqi confirmed one new COVID-19 case on July 15, leading the city to impose lockdown measures that have been in place since July 17 in its residential communities and villages.
No new confirmed COVID-19 cases or asymptomatic cases were reported in Xinjiang on Tuesday.
The region had 22 confirmed COVID-19 cases and nine asymptomatic cases by Tuesday, all in Urumqi, according to the regional health commission.
The city has relaxed epidemic control measures for some "infection-free" residential communities since Aug 23.
Yu Hongpeng, a resident in Urumqi, said that as he went to work on Wednesday he noticed there were clearly more cars and pedestrians on the streets.
"People have gradually returned to work, and the city has resumed its vitality," he said.
Wang Guimin, a taxi driver in Urumqi, said he hoped that people's lives and the city's socioeconomic order will return to normal soon to minimize losses from the epidemic.
Xu Jianhong, an official at Huocheng county's bureau of housing and urban-rural development, said 29 key projects have resumed construction in the city, with 700 workers trying to make up for delays caused by the epidemic.
Zhu Shanshan, owner of a convenience store in Kashgar prefecture, said she has conducted thorough sterilization and disinfection, and her store resumed operation on Wednesday.
Residents are required to have their temperatures checked, wear masks and practice social distancing while shopping at the store, she said.