Li: Step up battle against air pollution
Share - WeChat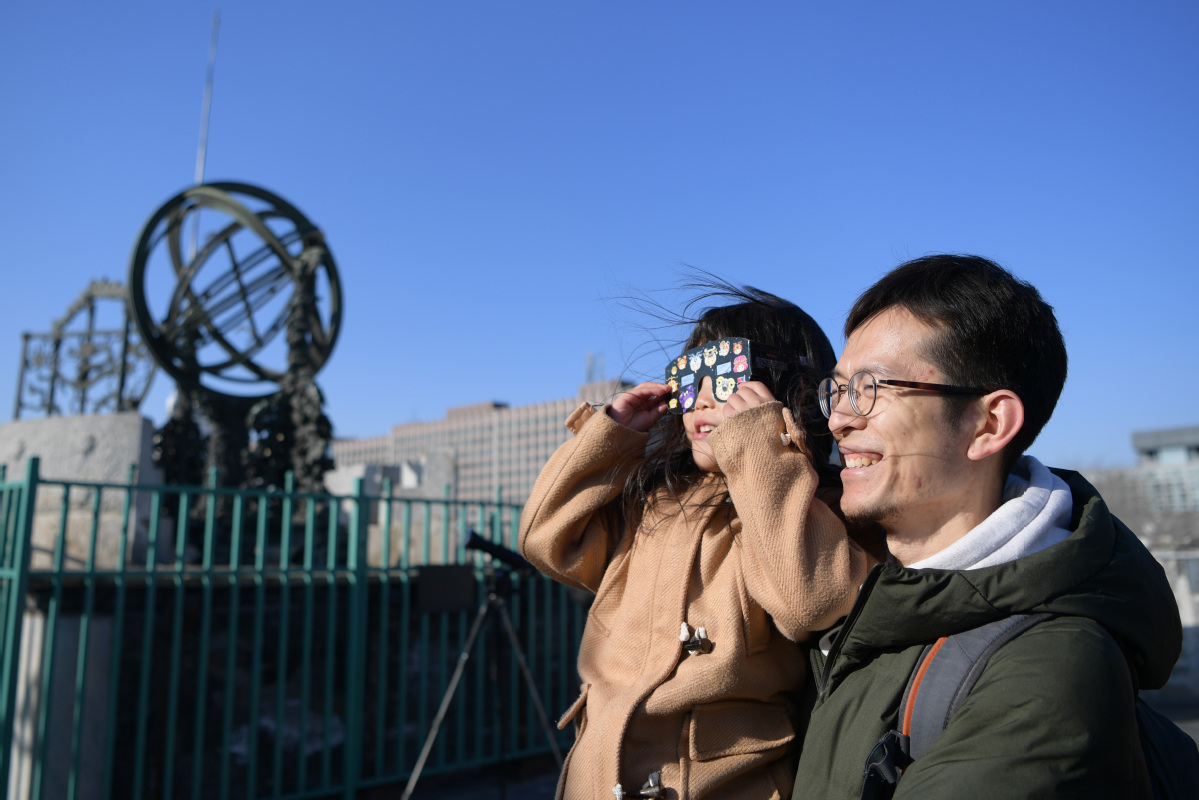 Premier says research should focus on most acute aspects of control, prevention
China is ready to enhance science-based prevention and control of air pollution with a view to promoting green development, the State Council's executive meeting chaired by Premier Li Keqiang decided on Wednesday. The meeting's participants heard a report on progress in scientific research on the causes of heavy air pollution and proposed solutions.
They noted the good progress made in air pollution prevention and control in recent years. To address heavy air pollution in Beijing, Tianjin, Hebei province and their neighboring areas in autumn and winter, related departments have commissioned special research by experts on the causes of heavy air pollution and possible solutions. This research program has provided an important basis for science-based treatment of pollution.
The meeting called for building on the outcomes achieved and intensifying targeted control of the causes of such pollution in Beijing, Tianjin, Hebei and their neighboring areas. It urged continued efforts to prevent and control air pollution, especially by effectively tackling industrial pollution, promoting clean substitutes for small-scale burning of coal and strengthening the regulation of diesel exhaust emissions and ammonia emissions in agriculture and animal husbandry.
"The research findings on the causes of heavy air pollution and proposed solutions should be put to effective use in pollution control," Li said.
With growing ozone pollution, scientific research on regionwide air pollution treatment will be taken forward, and PM2.5-minute particles that are harmful to health-and ozone will be treated in a coordinated way. Key regions are required to step up joint prevention and control.
The meeting called for structural adjustments within regions in energy, industry and transportation. Clean use of coal will be enhanced. The steel, coking, petrochemical and other industries will be transformed at a faster pace. The railway shipment of commodities in multi-modal transportation and the use of new energy cargo vehicles in urban delivery services will be significantly increased.
"We must fully appreciate the significance of air pollution control. It affects our people's quality of life and the quality of the country's development. Research on the issue must be further advanced, with a sharp focus on the most acute aspects of pollution control and prevention," Li said.
Eco-friendly industries and the circular economy will be boosted. Specialized services will be strengthened for green technology and equipment, new types of energy-efficient products and energy conservation and emission reduction.
International cooperation will be bolstered and new drivers of growth cultivated. These measures are aimed to achieve win-win outcomes in environmental protection and economic growth.