Idolizing Beethoven, blind pianist sees world through playing music
Share - WeChat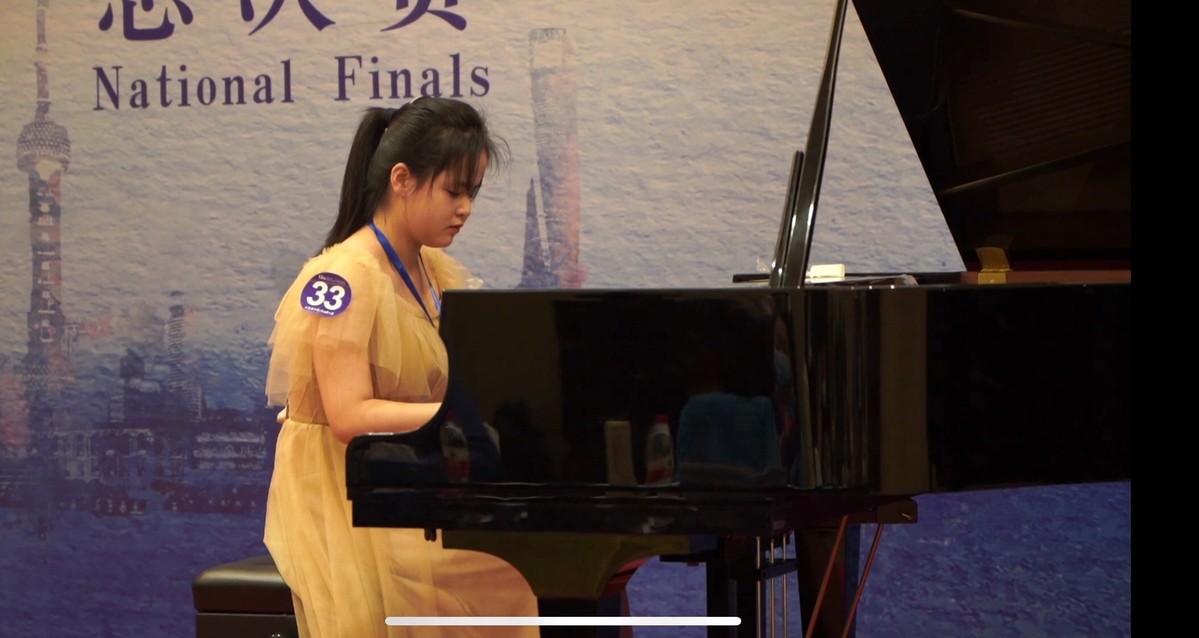 Learning to play the piano, which usually has 88 keys, is not easy for people who are visually challenged. At first, her teacher helped her place her hands and fingers properly.
Unlike most learners who play by reading music, she relied 100 percent on hearing a new piece.
"I listened to the melody repeatedly and then put what I heard to my fingers. I first practiced with my two hands separately before I could play with both hands together," said Xiong, who spends at least two hours a day practicing and passed the top test for amateur piano players at age 12.
Xiong said she is practicing Beethoven's sonatas and Frederick Chopin's etudes these days and is focusing on developing tremolo skills as well as the quick crossing of the hands.
"Repeated practice is key because I need muscle memory to find the right keys," she explained. "I pay attention to each minor step in each phrase and need to be fairly precise with the angle of how I control my hands, wrists and fingers."
Judges said she exhibited better skills than the average player in her age group.
"Moreover, through her piano playing viewers could feel the irrepressible vitality of life and a truly strong and firm will," said Ding Quan, a judge in the competition and founder of the Shanghai Canyin piano education institutions.
Xiong is aspiring to be admitted to a university in Beijing and major in music performance or music production.
She has composed several songs, including one called the Little Dog in Dream, where she imagined her life with the company of a guide dog. Lyrics like "blue skies and rainbow slides" were used by the girl, who said she could "see" the world through music.
According to her mother, Lin Chunrong, Xiong is hardworking and self-disciplined and takes care of herself with almost everything.
Lin said the family has planned to apply for a guide dog for her after she starts her career.
If she had vision for three days, Xiong said, she would see how she looks, cook a big meal for her parents and take a walk in the places she has been to hundreds of times.
"I also would like to see with my eyes what the piano that has accompanied me for more than a decade looks like," she said.