Drones set to soar higher
Share - WeChat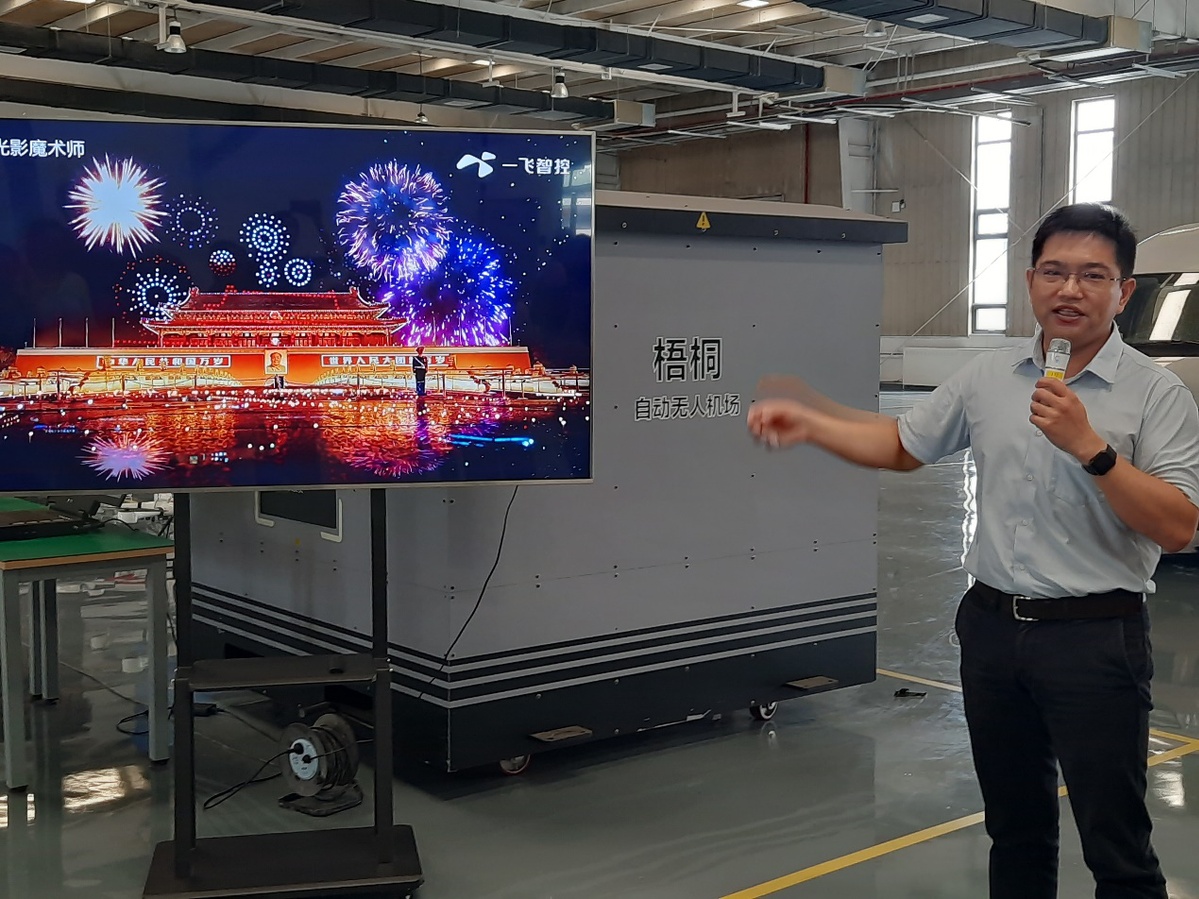 The demand for drones to replace fireworks during festivals has increased as all parts of the country emerge from the COVID-19 pandemic.
"As 5G develops fast and data opening accelerates, the output value of drones used in exhibitions and media industries will reach 50 to 60 billion yuan ($7.14 billion to $8.57 billion)," said Qi Juntong, chairman of EFY Intelligent Control (Tianjin) Technology Co Ltd.
The iteration of drone technology has "enhanced our life", Qi added.
In the past, when people saw drones, they always wondered what they were. Now people know what they are. What attracts them is what else can drones do.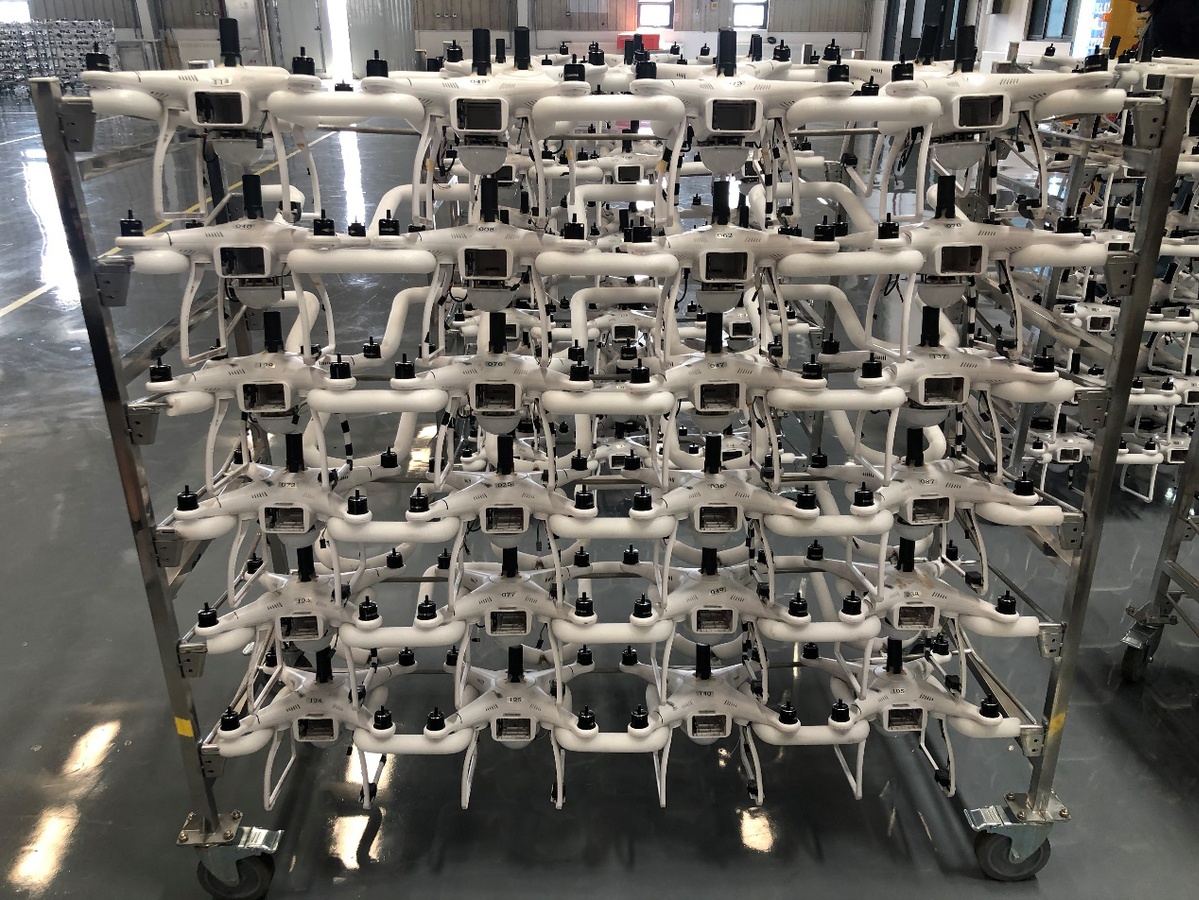 "New technologies are not developed in silos," Qi told journalists. People can scan the QR code composed by drone swarms, which realize the interaction between human and machine.
In addition to aerial display, drones can help with protecting crops and shipping cargos under 5 kg to remote areas.
The control of drones also needs the support of big data in order to ensure public safety.