Picture book series explores world of ancient creatures
Share - WeChat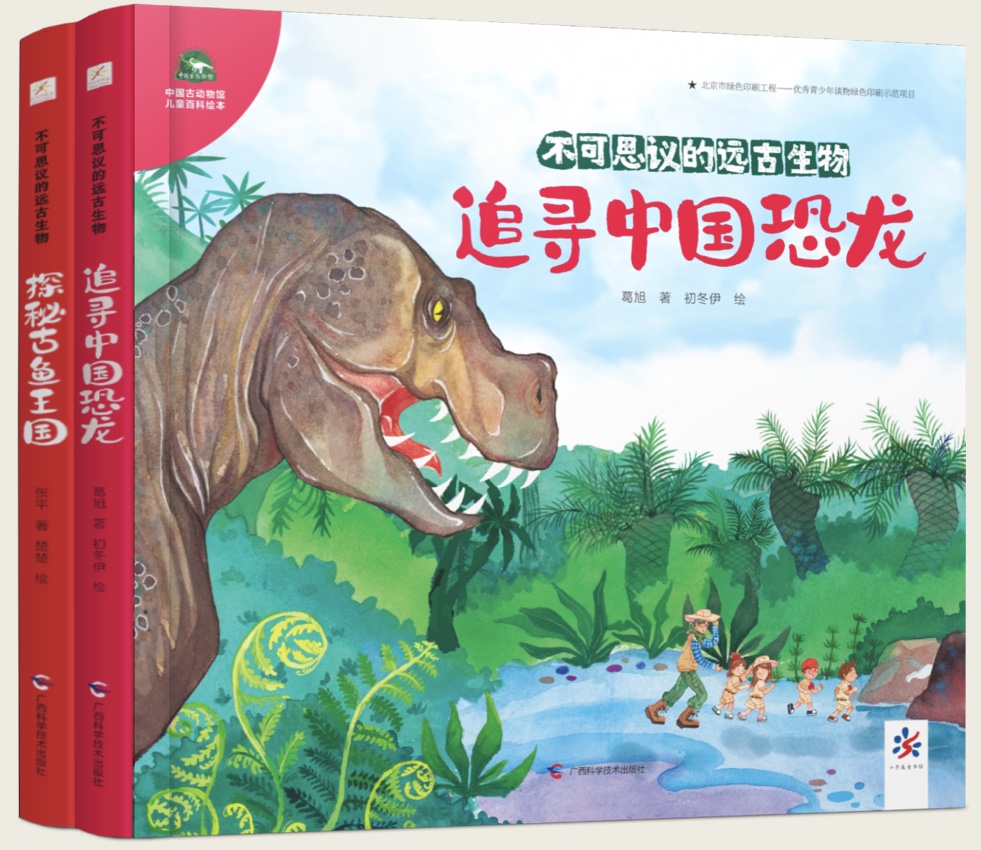 The first two volumes of picture book series "Amazing Ancient Creatures"—Seeking Chinese Dinosaurs and Exploring Ancient Fish Kingdom— have been recently published.
The series, co-created by Paleozoological Museum of China and Guangxi Science and Technology Publishing House, includes a total of five books focusing on five different themes: fish, amphibians, reptiles, birds and mammals.
Zhang Ping, deputy director of the PMC, said the showcases the 3.8-billion-year paleontological history in China based on the evolutionary order from fish to human, offering related biological, geographical and historical knowledge.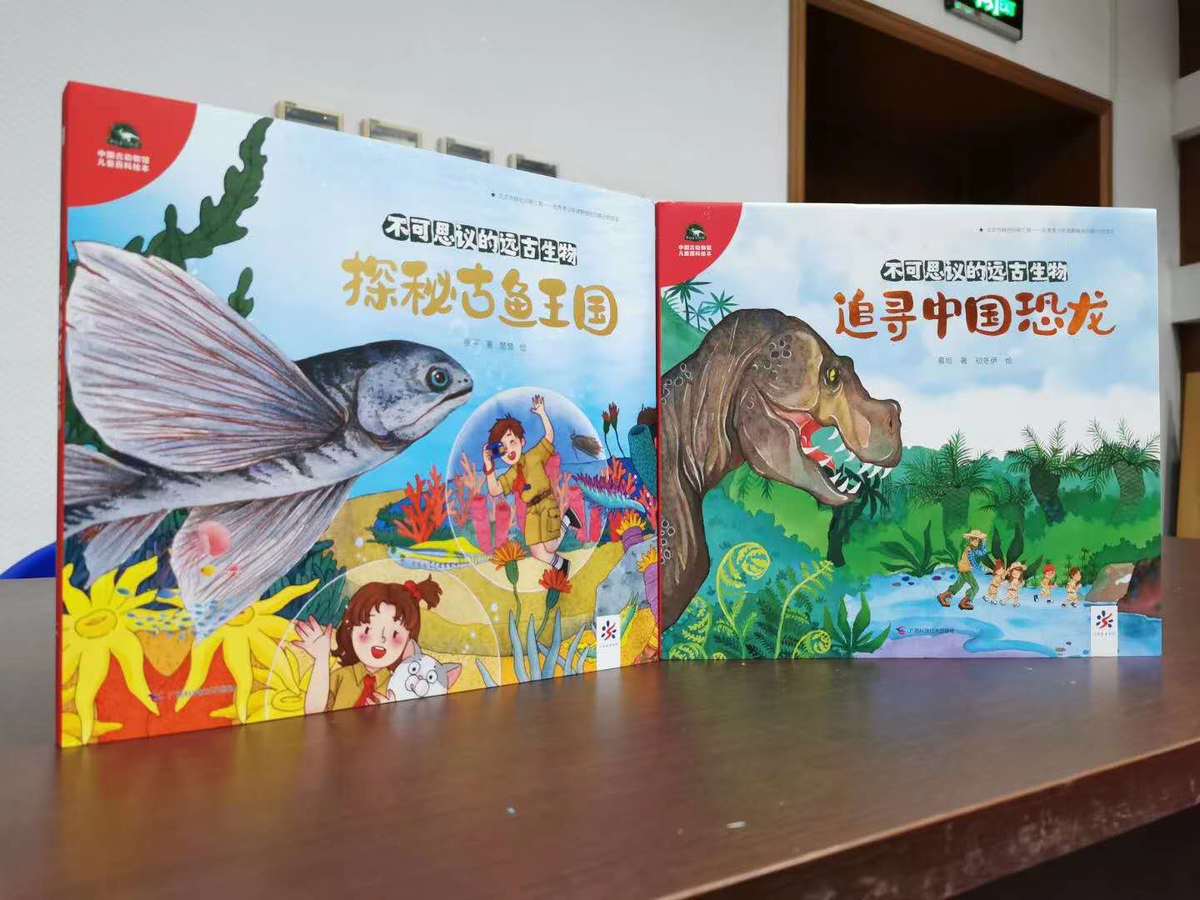 Each volume introduces a dozen representative ancient creatures of each category, such as helicoprion, a shark-like fish that had teeth-whorls, ichthyosaurs that used to live in the sea, the long-neck Mamenchisaurus, and mammoth that lived in the Ice Age.
In Exploring Ancient Fish Kingdom, a male paleontologist leads a team of two girls and two boys, joined by his curious cat, in an adventure to get know eighteen kinds of ancient fish discovered in China, including the ancestor of all Vertebrates on earth, Haikouichthys.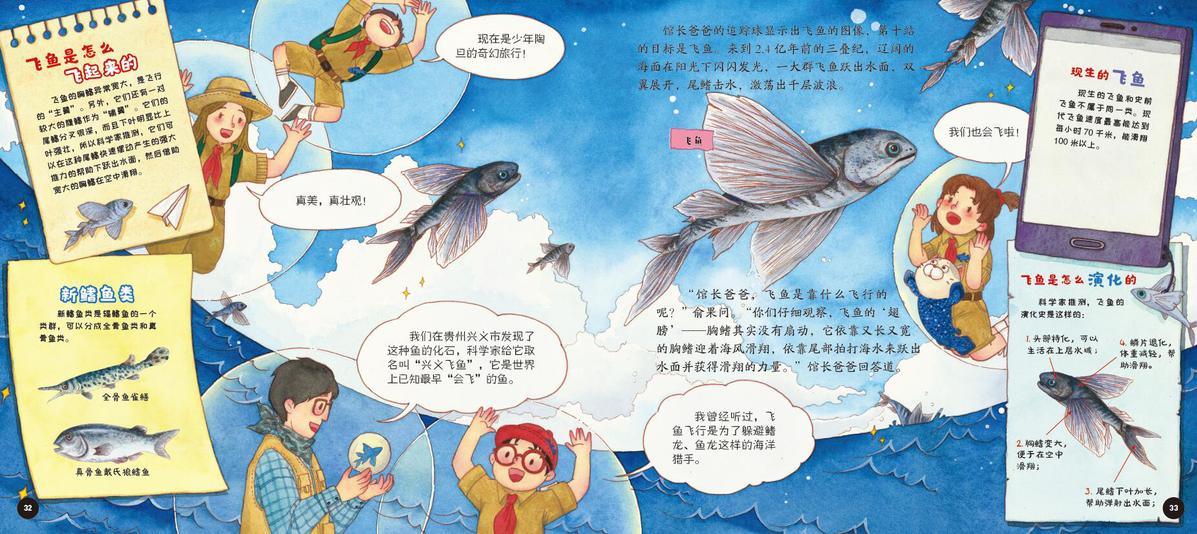 "Ancient fish are not as famous as dinosaurs, although paleontologists have made great progresses these years. I hope this book can let kids know better about paleoichthyologists and fish fossils," Zhang said, also the writer of the ancient fish volume.
Ge Xu, writer of the Chinese dinosaur volume, director of the Public Education Department in PMC, said the major audiences to the museum are children under nine years old, who are also the targeted readers of this series.
"When it comes to dinosaurs, many kids think of only such foreign dinosaurs as Tyrannosaurus or Triceratops, because they mainly read imported books on this theme. As a matter of fact, China's study of dinosaurs started in 1938 when Yang Zhongjian discovered the first fossil of Lufengosaurus. So far, we have found 332 kinds of dinosaurs in China.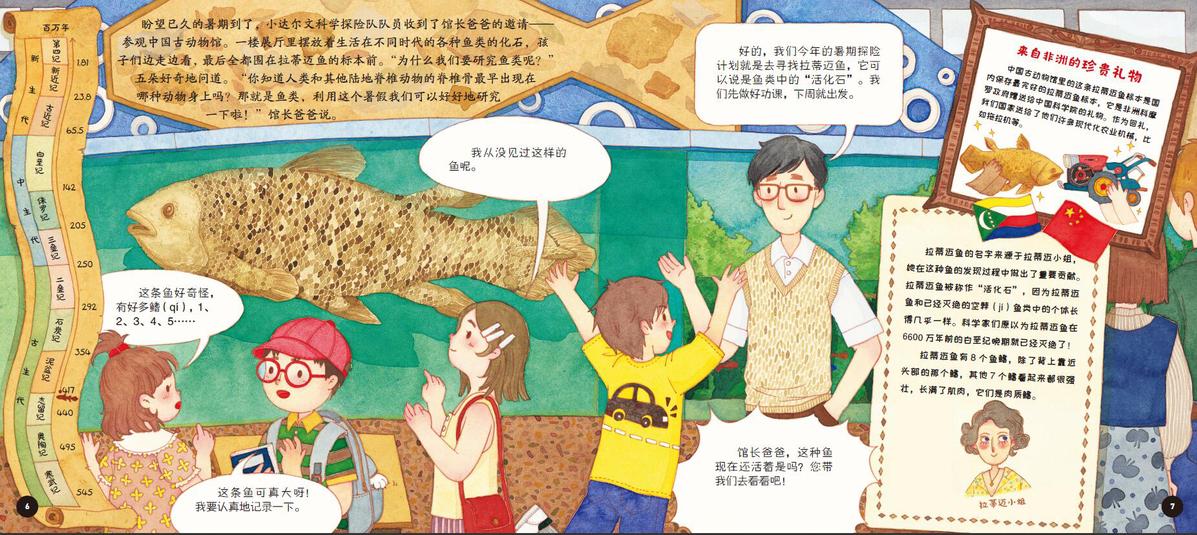 Most Popular