English education focuses on students in rural areas
Share - WeChat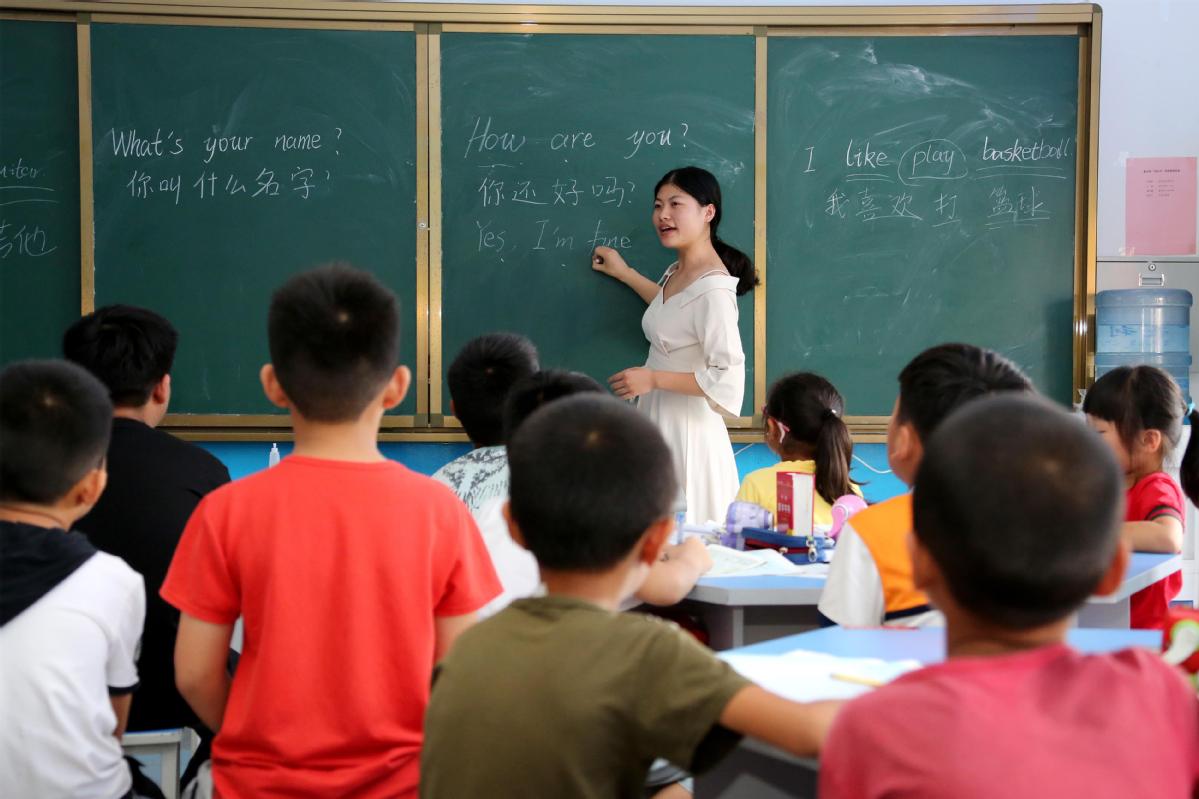 Editor's note: When the planet's most populous country thrives, the rest of world does too, and friends from other lands have been willing to help. This series explores the contributions of foreigners to China's success.
Better language skills can create opportunities in both cities and the countryside, says educator
High-quality English education and greater exposure to the outside world are opening up better opportunities for children and teachers in rural areas, according to an executive of a language institute.
Language study changes a child's mindset and allows them to broaden their perspectives, said Gareth Magowan, vice-president of teacher recruitment and training at EF Education First.
"For people from rural areas, especially those remote and poverty-stricken ones, the more they communicate, the more opportunities they will have," said Magowan, who taught in China for over a decade.
"That will then trigger a string of changes in their life and mindset and they will eventually see the benefits of what's possible and what they're capable of doing."
Last year's English Proficiency Index report by EF, a Swedish education company, showed China rose seven places to 40th in the rankings of 100 countries and regions.
Overall, China's proficiency level was ranked "moderate" for the first time.
"It's appreciable that China has combined the idea of alleviating poverty and increasing opportunities for education," Magowan said.
"Such a leap in people's English language proficiency on a large scale comes from the endeavors of the government, society and individuals."