Sensible eating will aid people and planet
Share - WeChat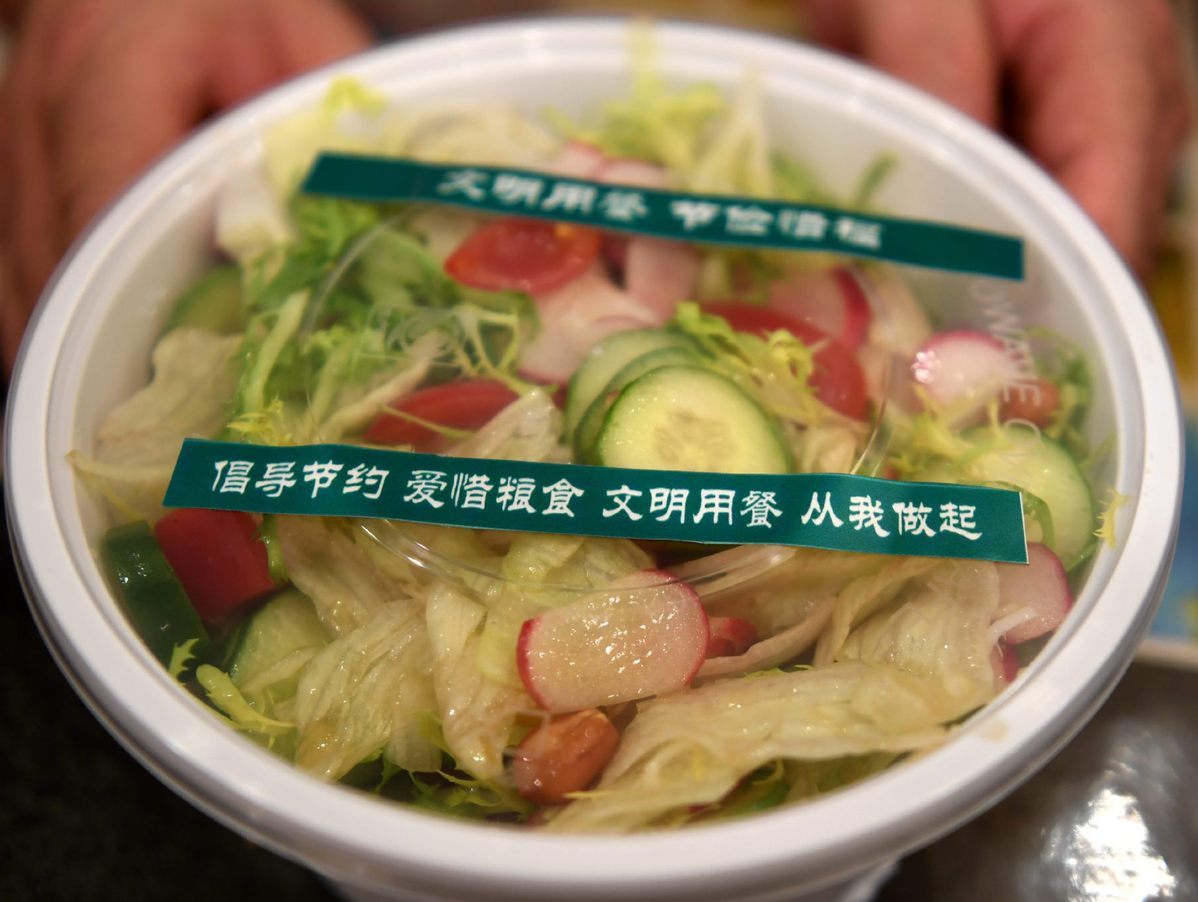 By declaring war on food waste in China, President Xi Jinping has highlighted a global problem facing many countries as they confront the twin challenges of the novel coronavirus pandemic and climate change.
In a world in which poorer societies continue to confront the scourge of malnutrition, the United Nations has calculated that around one-third of annual global food production is simply thrown away. Food wasted in Europe alone would be sufficient to feed 200 million people.
Advanced agricultural methods and greater food security have seen levels of undernourishment decline in recent decades, although the UN's Food and Agriculture Organization estimated in 2017 that around 820 million people worldwide still consumed fewer calories than they needed.
However, progress toward eradicating hunger has been undermined by a costly squandering of food resources that threatens long-term food security. The cost of food waste in the United States alone is estimated at up to $100 billion annually.
One positive impact of the restrictions that governments put in place to battle the spread of COVID-19 is that ordinary consumers have become more aware of food conservation.
In the United Kingdom, where people were confronted during lockdown with more limited access to supermarkets and the prospect of some products being in short supply, it was found that people were cutting down on their shopping trips and using up what they had in their cupboards.
The amount of staples such as bread, milk, potatoes and chicken that previously ended up in the bin had been halved by the height of the UK lockdown in April.
With restaurants temporarily shuttered, people were forced back to home cooking, and there was a well-publicized surge in home baking. Those who discovered the lost art of bread-making were perhaps less inclined to throw away any of their homemade loaves.
The question is whether consumers have learned a new respect for food or if they will return to their bad old ways once the immediate crisis has passed. In normal times, it is estimated UK consumers throw away up to half the food they buy.
There are cultural and societal factors that have fueled the trend toward food waste.
In affluent societies, food is plentiful, easily accessible and relatively cheap. With greater demands on their time, families in which both parents work have become used to relying on easy-to-prepare meals at the same time as losing the cooking skills that perhaps once encouraged greater frugality.
In some societies, not just rich ones, an overabundance of food has also traditionally been an indicator of wealth or generosity toward guests. Visitors to the US, for example, are often shocked by the portion sizes.
Additionally, many people are simply eating the wrong stuff, with diets heavily weighted toward sweetened and overprocessed foods that have provoked the growing crisis of obesity in many parts of the world.
There is a parallel problem in less-prosperous regions, such as Africa, where a cereal-centered food system means people consume insufficient fruit and vegetables for their health.
President Xi's initiative to reduce food waste has been geared toward making the Chinese public aware of the continuing long-term risks of food security, despite years of bumper grain harvests.
His appeal has led to restaurants, trade associations and local authorities introducing measures to reduce food waste.
In high-consuming Western societies, charities and activists have been promoting habits that would lead to better food consumption. Some urge a switch away from heavily meat-based diets because of the impact of meat production on climate change.
Others encourage consumers to make excess food available to the needy rather than throwing it away.
Meanwhile, supermarkets are being pressed to offer, and customers to accept, fruit and vegetables that do not meet common standards for size or weight. The message is that a bent carrot is just as nutritious as a straight one and does not have to be plowed back into the ground.
The overall message is that eating more sensibly is better for the consumer and better for the planet. It is a campaign in which education rather than legislation is likely to have the greatest impact.
It might be worth reminding people of the impact of food rationing in the UK during World War II and as late as 1954. The need to eliminate waste and to ensure wartime food supplies meant consumption of meat, fat, eggs and sugar were strictly limited and controlled.
The result was that the country emerged from rationing healthier than it had ever been before-or, arguably, since.
Harvey Morris is a senior media consultant for China Daily UK.