Shanghai meeting shows green creativity
Share - WeChat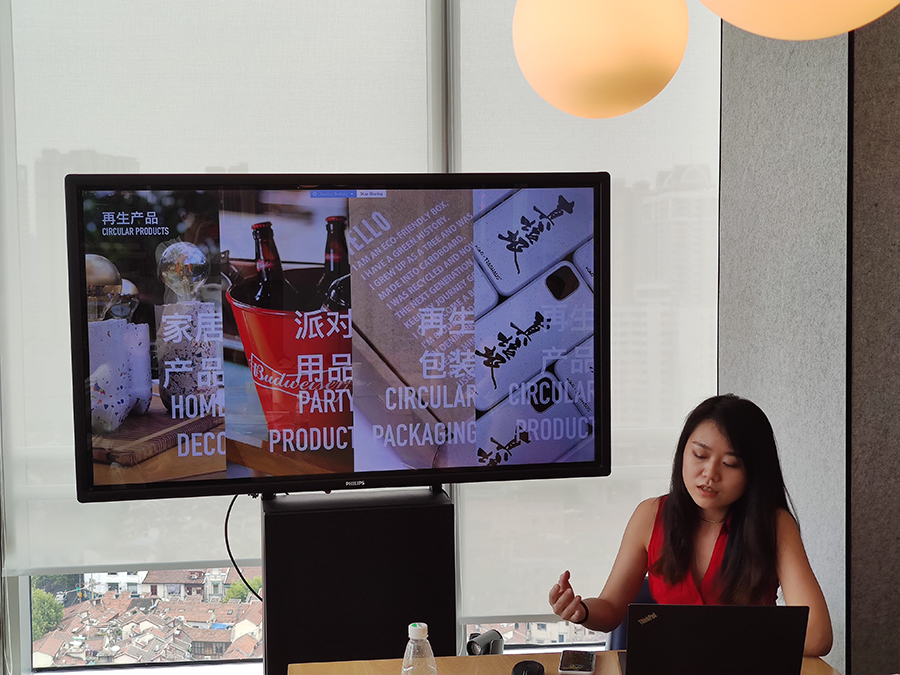 A smart pillbox developed by Zeng Jingqiang, a young entrepreneur from Guangdong province, won the best project award.
The palm-sized pillbox, with an internet connection, can remind elderly people when to take their medicine, what medicine to take, and whether they have already taken the medicine.
The idea came from Zeng's personal experience with his grandmother who suffers from diabetes and high blood pressure.
When Zeng lived with his grandmother, he found that she often forgot to take her medicine or took the wrong pills.
At that time, Zeng was a graduate student at Hong Kong Polytechnic University, studying information technology and entertainment industries with a focus on mobile application. Using what he learned at the university, Zeng designed the smart pillbox in 2016.
After inputting a medication plan, the pillbox will give reminders by flashing, sounding a loud alarm and vibrating, and it can also give instructions and reminders through a speaker.
Zeng received an initial investment from the university and founded a startup company. During the conference roadshow, two investors also showed great interest in his project.
"Entrepreneurs in the elderly care industry are mainly middle-aged people, and I hope more young people can join us," Zeng says.
Most Popular