In a class of her own
Share - WeChat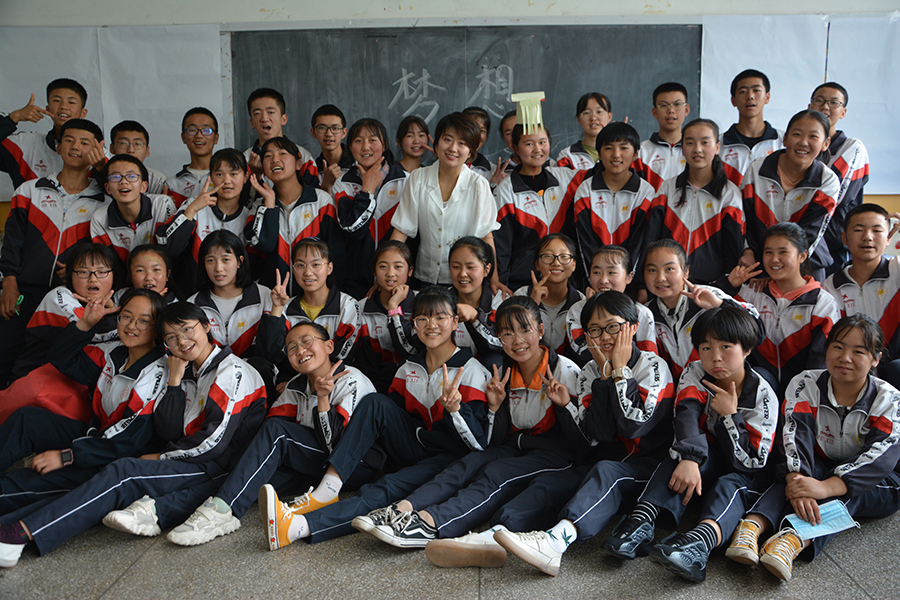 Her classmates were surprised. Wang Xinxin was quiet, shy and, well, almost predictable, especially at school mealtime. The 15-year-old student at Hanji Junior Middle School in Linxia county of Linxia Hui autonomous prefecture, Northwest China's Gansu province, seemed to always buy two steamed buns every dinner. But one day she chose a plate of rice topped with meat and vegetables.
The change, and small celebration, came after Xinxin had a pre-meal talk with teacher Li Wenjun, a volunteer from Lanzhou, provincial capital of Gansu.
As one of four children from a poor family, she didn't get much attention from her parents who were busy making a living. Consequently, she withdrew into herself. On the day she treated herself to a bigger meal, she had actually failed an exam and got a call to visit Li's office. Li, instead of blaming her, asked her tenderly if she was too tired and about her family situation, then comforted and encouraged her.
"I cried and unleashed my feelings," Xinxin recalls. "I was so happy that someone still believed in me, in my value and respected me such, that I thought I too, like others, deserve some better food and to be cared for."
Xinxin was among many students Li paid extra attention to during her stay at the school.
The 34-year-old volunteer from a middle school in Lanzhou served as a temporary Chinese teacher at the Hanji school from March 2019 to July 2020.
She invested a great deal of effort into helping them, garnering widespread praise when she left, and was awarded as "an advanced individual of education and teaching quality of Linxia county in 2019".
Most Popular