Dalian restarts factory work as COVID-19 threat recedes
Share - WeChat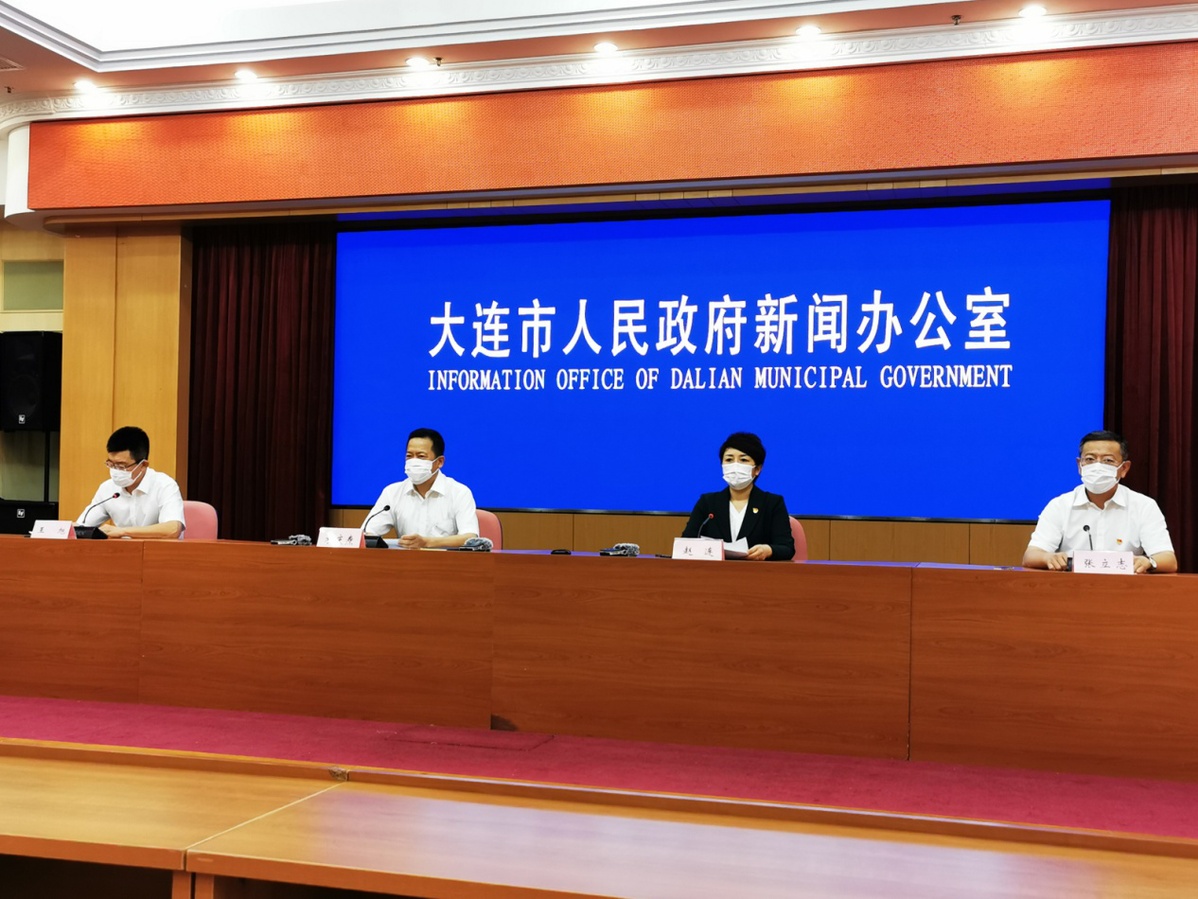 Production in Dalian, Liaoning province, resumed after the city lowered its COVID-19 threat risk to low, officials said at a news conference on Sunday.
"The Dalianwan sub-district of Ganjingzi district was labeled a low-risk area on Saturday night, signaling that Dalian has achieved initial results on the epidemic prevention and control work," Yi Qingtao, secretary-general of the city government, said.
Since the emergence of a confirmed COVID-19 infection on July 22, the northeastern port city has made great efforts to curb the spread of the novel coronavirus. Within 16 days, no new cases both with or without symptoms were identified, Yi said.
"After the large-scale nucleic acid testing covering all residents, Dalian has been ready to restore the order of production and life," he said.
According to Zhao Lian, deputy director of the Dalian Health Commission, a total of 92 cases have been confirmed, including 29 in hospital. The number of asymptomatic cases under medical observation was four as of Saturday.
A total of 85 patients, 63 confirmed infections and 22 asymptomatic infections, have been discharged as of Saturday, Zhao said.
"From today on, Dalian will fully restore normal economic and social order, and its citizens will fully resume their normal work and life," she said.
Zhang Lizhi, deputy director of the city's industrial and information technology bureau, said the city is encouraging all kinds of enterprises and units to resume work and production in a scientific and orderly manner.
Indoor entertainment venues such as cinemas, museums, and gyms, which were shut down on July 29, can resume business as of Sunday as long as they meet the requirements of epidemic prevention and control, Zhang said.
Since the Dalianwan sub-district has lifted lockdown, local government should strive to restore the production and operation status as before the outbreak of the epidemic, and promote the restoration of normal economic and social order, he said.