Xi concept on ecology helps guide world
Share - WeChat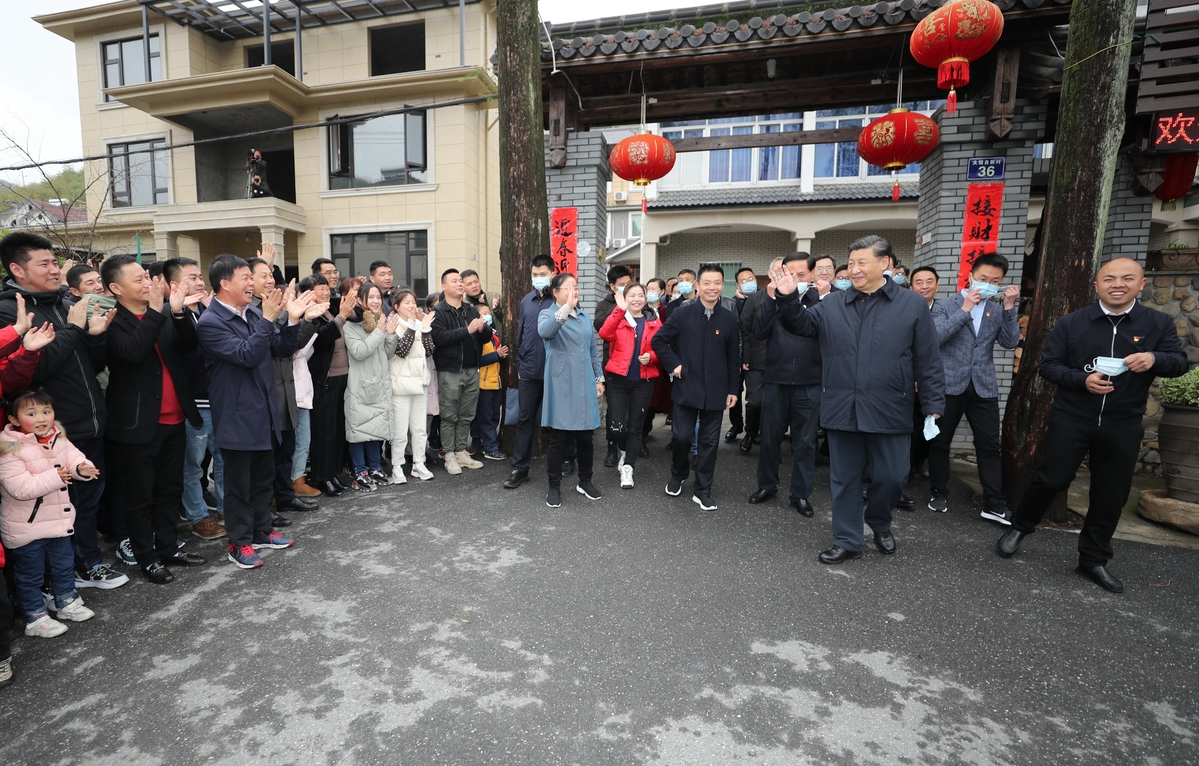 When President Xi returned to Yucun during an inspection tour of Zhejiang province in March, he again underlined the fundamental importance of ecological conservation in the country's sustainable development. He said that "the environment itself means the economy. If you protect the environment, you will receive rewards from the environment".
Under the guidance of Xi's Thought on ecological civilization, China has started to conduct central environmental inspections and has carried out guidelines to control air, water and soil pollution, published its own plans to realize the 2030 Agenda for Sustainable Development and is implementing a national plan to tackle climate change.
Speaking at a national conference on environmental protection in May 2018, Xi said that with the Chinese economy transitioning from high-speed growth to high-quality development, the building of ecological civilization has entered a critical period-a period that requires more quality ecological goods to meet people's ever-growing demand for a beautiful environment and at a time when China is capable of addressing prominent environmental issues.
Tsering said that the Secretariat of the China Council for International Cooperation on Environment and Development has sought UNEP's input on China's 14th Five-Year Plan (2021-25)."UNEP has worked closely with China to achieve ecological protection," she said.
"Our recommendations focus on building back better from the COVID-19 pandemic, which means increasing sustainable infrastructure, fostering sustainable consumption and production, greening supply chains, improving access to green finance and tackling climate change and air pollution."
China has said it considers the climate change fight strategically important for high-quality sustainable development at the forefront of building a community with a shared future for mankind. Policies and actions it already has taken have achieved remarkable results. China's GDP in 2019 more than quadrupled that in 2005, while carbon dioxide emissions per unit of GDP were reduced by 48.1 percent from 2005, equivalent to a reduction of about 5.62 billion metric tons.