New train system to improve efficiency
Share - WeChat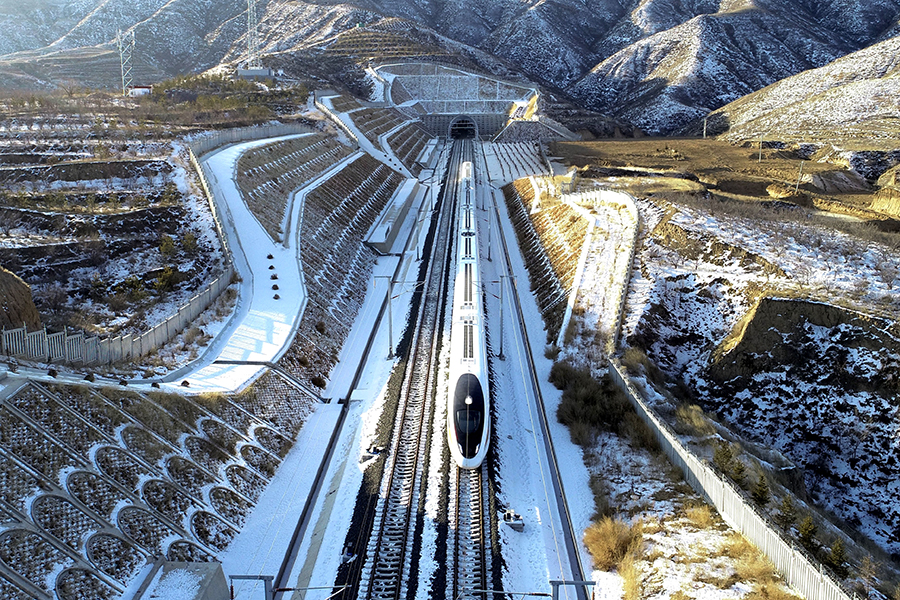 China has its eyes on a next-generation intelligent train control system in an effort to enhance operational efficiency and reduce energy consumption by adopting an integration of 5G technology and the Beidou Navigation Satellite System, the China State Railway Group said on Wednesday.
A conventional train control system requires a large amount of electronic equipment to be installed along rail lines for train positioning and control, which increases maintenance and affects system reliability, Mo Zhisong, director of the company's signaling division, said during a news conference.
The new intelligent system, using technologies including 5G and Beidou, will require much less trackside electronic equipment early on and possibly none in the long run, he said.
The system will be more efficient because it will replace the current fixed-block signaling systems with dynamic signaling commands, which utilize the rail track in the most efficient manner while ensuring safety, he said.
Fixed-block signaling is one of the most important parts of the control system. Its core function is to indicate the state of the block sections, where a driver is told of the distance his train is from another to guarantee the safety of the trains.
With the adoption of the new systems, the safety distance will be based on a real-time calculation of the train speed, he said.
Mo noted that the new paradigm will enable train intervals to be shortened from the current three minutes to about two minutes, increasing transportation capacity by more than 30 percent.
The company will also develop technologies such as environment sensing and automatic safety assessment to further reduce the need for manual operation, according to Mo.
Drivers are still required to be on duty when the trains are on autopilot, which has been put into use on the Beijing-Zhangjiakou high-speed rail line.