Amid wildlife ban, Guangxi keeps breeders from poverty
Share - WeChat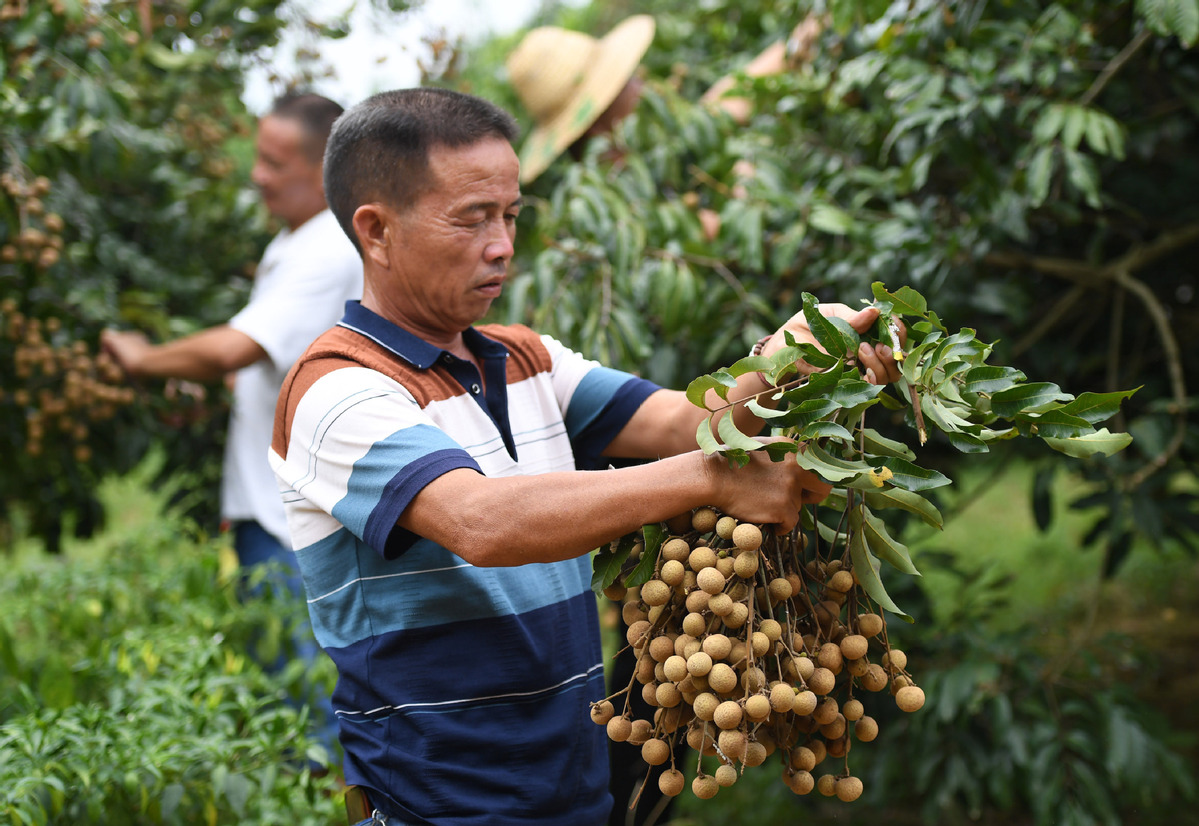 Zhang Wenming spent the past 12 years earning himself the title of "bamboo rat king" among the breeders of the animals-considered a regional delicacy-in the Guangxi Zhuang autonomous region.
At its prime, his business empire included three bamboo rat breeding centers in Guangxi, 19 franchisees in other provinces and a training center in Nanning, Guangxi's capital. Over the past decade, his company has coached more than 8,000 novices hoping to enter the multibillion-yuan bamboo rat business.
Months before the COVID-19 outbreak emerged at the end of last year, Zhang boasted on State television that his bamboo rat revenue exceeded 10 million yuan ($1.4 million) a year. But over the past six months, the 37-year-old has seen his sprawling business, which he built from scratch, collapse.
"The industry that I have been working in for over a decade has evaporated overnight, which makes my heart ache," he said.
The industry's fortunes imploded in February when China introduced a sweeping ban on trading and consumption of wildlife due to concerns that such animals may have played a role in the spread of the novel coronavirus to humans. After months of deliberations, agricultural authorities decided not to treat the bamboo rat as an edible species in a revised catalog released in late May.
That outlawed an industry with annual output worth 2.8 billion yuan that employed 182,000 people in Guangxi alone-one-fifth of them farmers who recently escaped poverty, said Liu Kejun, a senior livestock engineer at the Guangxi Animal Husbandry Research Institute.
Zhang said recent efforts by the regional government to compensate breeders had helped stave of bankruptcy for him and other veteran breeders and allowed them to start anew in other fields.
The autonomous region's forestry and financial departments jointly issued a guideline in June on how to compensate the breeders, detailing compensation standards for various kinds of human-bred terrestrial wildlife and how to dispose of the animals.
Zhang has filed for state compensation for 1,000 recently slaughtered bamboo rats and expects to receive the money this month. According to the guideline, he could get 180 yuan for each bamboo rat, equal to the market price.
Before that, he had quickly turned to a new area-selling mangoes, silk and other local specialties through livestreaming platforms in hopes of claiming a slice of the nation's e-commerce boom.
While acknowledging that the compensation offered was a reasonable sum for veteran breeders, Zhang said it was inadequate for new breeders, who had spent large sums to build facilities but had yet to earn enough to cover the costs.
Farming bamboo rats was seen as a way to help poor farmers out of poverty in southern provinces that have plentiful supplies of bamboo and sugar cane-the rodents' staple diet. But many breeders now risk losing money.
To address those concerns, the guideline urged local forestry authorities that oversee wildlife protection to work with poverty relief departments to ensure that poor farmers receive compensation, find new jobs and do not slip back into poverty.
Guangxi's Poverty Relief Office said the region had provided a total of 460,000 yuan in compensation to 379 poor farmers scattered across eight impoverished counties by the end of last month.
The document also encouraged snake breeders to work with local drugmaking giants so that the existing stock of snakes in captivity can be used up, generating jobs and bolstering the development of traditional medicines.
Among the drugmakers is Guangxi Jinshengtang Health Industry Investment, which is known for making yaoyao, a traditional medicine of the Yao ethnic group.
Snake venom, gall, blood and meat have been widely used in yaoyao, a branch of Chinese medicine known for medicated baths and the use of herbs common in China's southern regions.
Huang Heng, a snake-breeding mogul who now heads Jinshengtang, said China's demand for snake gall is about 20 to 30 metric tons annually, but the national output is only around 10 tons.
He said the government decision on snakes used to make yaoyao achieved many things in a single stroke.
"The decision is in line with the wildlife ban, and at the same time aids efforts to alleviate poverty, develop traditional medicines and revitalize rural areas," Huang said, adding that many breeders were located in the countryside.
According to an estimate by the National Snake Farming Association, China had 14,000 snake breeders last year, and experts say Guangxi is home to more than 70 percent of snakes in captivity in the nation.
Guangxi has been a front-runner in rolling out localized guidelines for compensating breeders of 12 nonconventional species, as part of a broader effort to prevent bankruptcy and mass impoverishment among the breeding community.
But farmers in provinces yet to release such guidelines have found themselves in a tight spot and suffered substantial losses, Shen Yueyue, a vice-chairwoman of the National People's Congress Standing Committee, said on Monday.
According to a report delivered by Shen at the bimonthly session of the NPC Standing Committee, more than 244,000 farmers have been affected by the ban on the wildlife trade. The value of their wild animals is estimated at 11.3 billion yuan, with breeding facilities worth about 7.43 billion yuan.