Cannes XR debuts at Longfu Temple in Beijing
Share - WeChat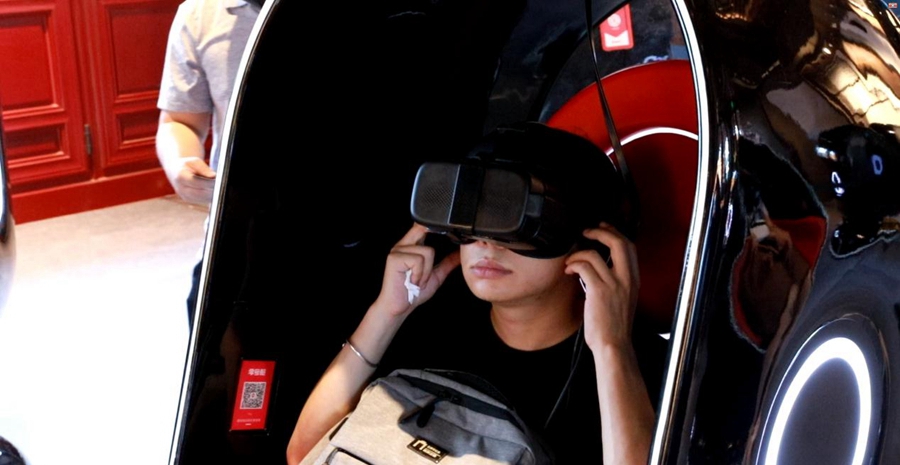 Cannes XR, which features augmented reality and immersive entertainment, made its debut in China Friday at the Longfu Temple, one of the capital's landmark attractions. Twelve VR films from eight countries, covering genres including animation, documentary and digital art, are on show at the avant-garde offline exhibition, which offers viewers an unprecedented experience of virtual reality. The program is fully dedicated to immersive technologies and will certainly revolutionize the art of storytelling in the film industry. The exhibition will run till Aug 30.
At the same time, Longfu Temple strove to enrich the city's night life by holding a summer night fair from Friday to Sunday, where 140 domestic cultural brands were featured at the event. Products on show and for sale ranged from antique books from time-honored bookstores to traditional handicrafts and from jewelry to edgy high-tech gadgets. Visitors could find plenty of street leisure at the fair.
Another highlight of the vibrant night life at Longfu Temple was a party held Saturday night on the top floor of the Longfu building. Trendy musicians like Jan Jelinek and German sound artist Alva Noto performed at the party, adding a chic note to the historic attraction.