Medical assistance from mainland to HK welcomed: National CPPCC member
Share - WeChat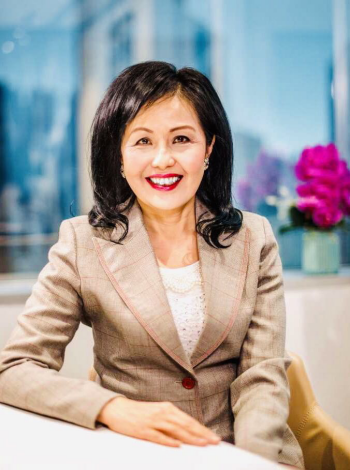 The central government's assistance is the only way Hong Kong can overcome its latest crisis during the COVID-19 pandemic, said Eliza Chan, a member of the National Committee of the Chinese People's Political Consultative Conference, the country's top political advisory body.

Close collaboration between the Hong Kong's health authorities and mainland advisers is paramount if the city is to take advantage of relevant experience from across the border, said Chan, senior consultant of Deloitte and a solicitor from the Hong Kong Special Administrative Region.

Hong Kong is facing its worst wave of the pandemic. If it's left unchecked, it will very likely trigger a collapse of the city's fragile hospital system and leave further economic ruin in its wake, she said. "Despite its best efforts, Hong Kong cannot solve the human and testing resources shortage on its own."

"With one of the most effective and successful responses to the pandemic in the world across the border, the decision to seek the mainland government's assistance was a practical and obvious one," Chan said.

"Not only can mainland experts provide technical advice on building temporary hospitals, they can also help us greatly increase our testing capacity," she said.

Responding the recent claim that DNA of Hong Kong residents will be secretly collected by the mainland experts, Chan said remarks that China would use this opportunity to collect DNA samples for surveillance purposes should be strongly condemned.

"We should always put public interest, health and safety above politics. These smear campaigns are consistent with the general anti-mainland sentiment and mistrust among many people in Hong Kong," she said.

"It is abundantly clear that these conspiracies are aimed at undermining the relationship between the central government and Hong Kong," she added.

Chan said that in combating these misinformation campaigns, the government should better inform the public with more details and examples of the assistance that the mainland will provide.

"Ultimately, actions speak louder than words. What is most important is for the mainland teams sent to Hong Kong to demonstrate their professional qualities and carry out their jobs transparently," she said.