HK offers free citywide testing amid new surge
Share - WeChat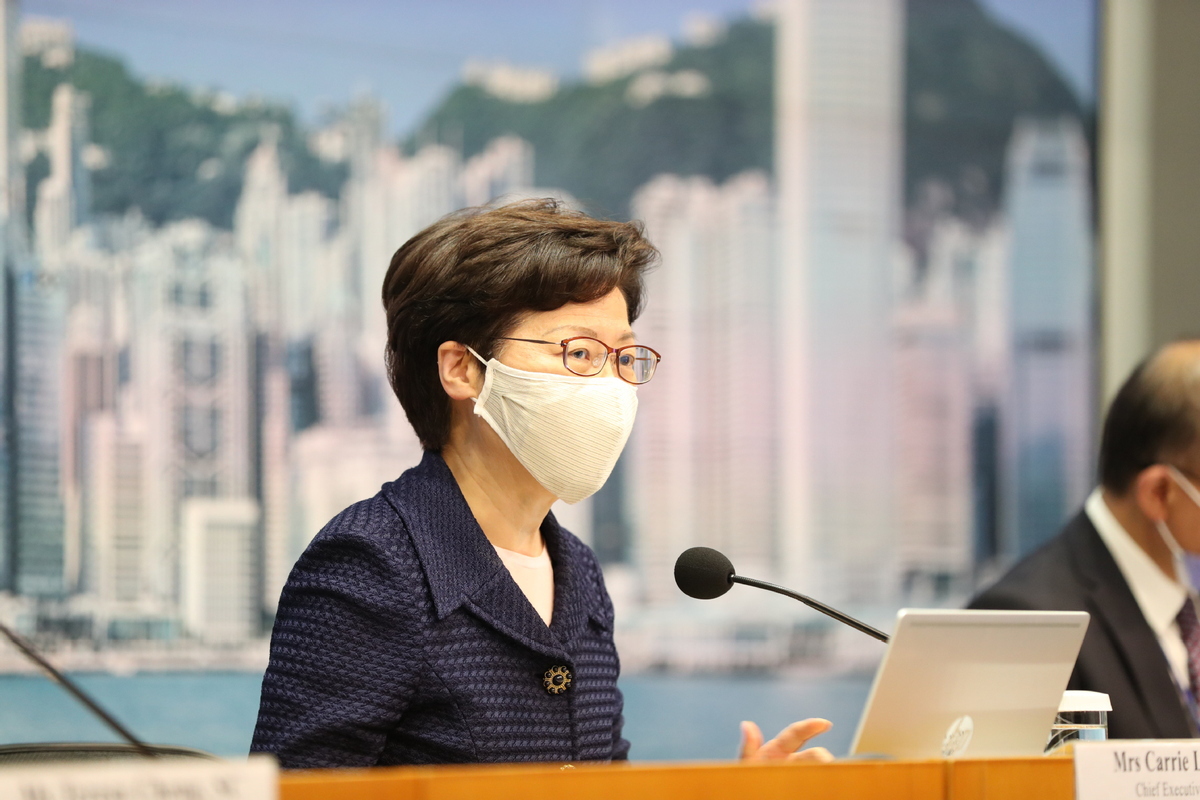 The Hong Kong government on Friday announced voluntary, universal mass testing for COVID-19 with assistance from central authorities after the city saw a recent jump in infections.
Any resident in the special administrative region can be tested for free. The large-scale testing campaign is expected to cover millions of people and is scheduled to take place over two weeks, Chief Executive Carrie Lam Cheng Yuetngor said at a news conference on Friday.
The SAR reported 89 new infections on Friday, of which 81 were locally transmitted, bringing total infections to 3,938, including 46 deaths since the outbreak began earlier this year.
Since July 5, more than 2,680 confirmed cases have been reported in Hong Kong, more than double the 1,258 cases reported during the previous six months since the outbreak surfaced in January. About 40 percent of cases confirmed after July 5 were untraceable.
Lam did not detail how residents would be tested, but stressed that several principles would be followed, including the entire testing and results return process being completed in a short time, social distancing maintained and privacy of those being tested protected.
In the meantime, the city will continue to expand testing of high-risk groups, especially those who have frequent contact with others including postal delivery staff and hotel receptionists, she said. Unemployed foreign domestic helpers in the city and pregnant women will also be included in the campaign.
Since the outbreak began in January, the government has tested more than 837,000 people, with 700,000 tests carried out in government-run labs.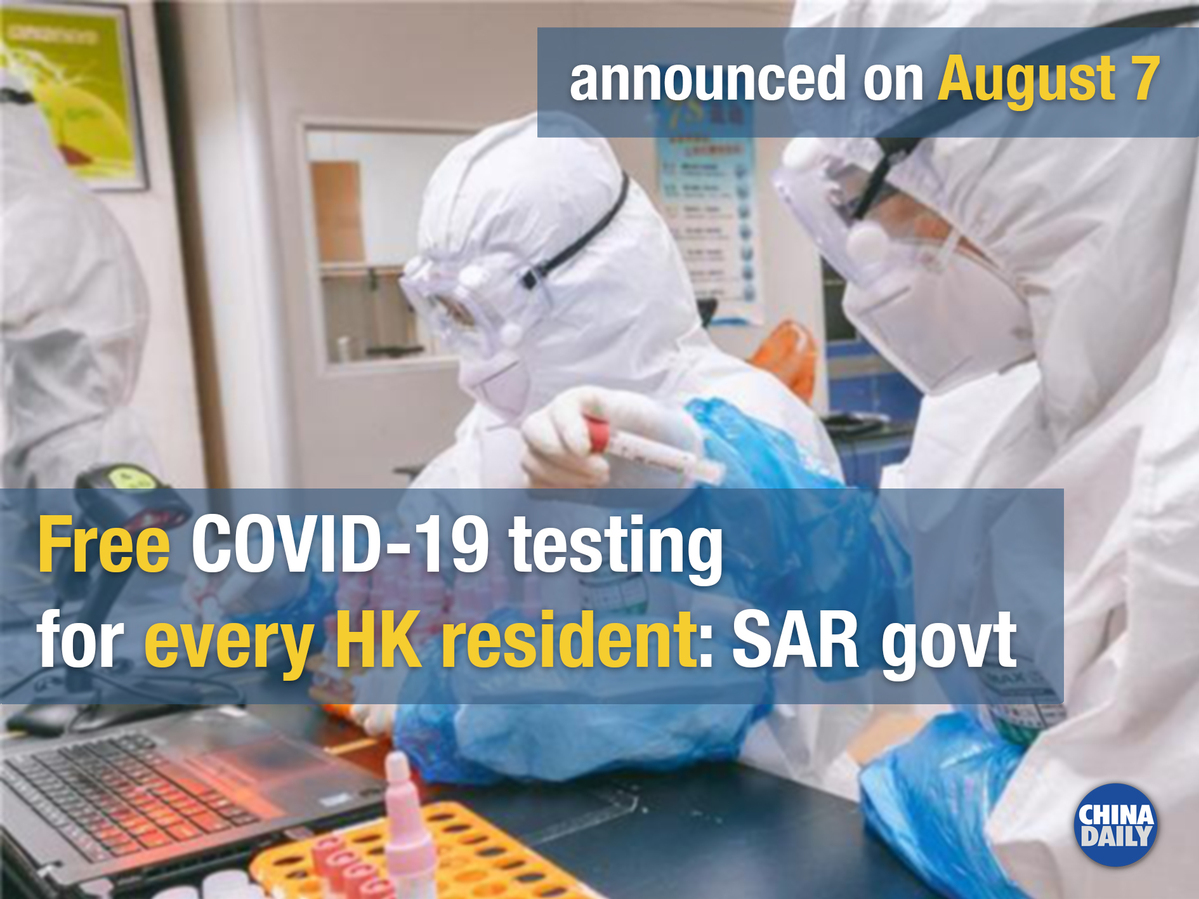 Since mid-July, private labs were called in to help. They have carried out tests for 137,000 people classified as high-risk groups and detected 54 infections. It was then estimated that there may still be 1,500 infected people among the city's 7.5 million residents.
Lam said such universal testing is only possible with the central government's support.
The central government will provide the resources for testing, including testing kits and sending a 60-member testing team. Three national-level testing labs will help to drastically expand testing capacity, she said.
Earlier, in an interview with Xinhua News Agency, medical expert Yu Dewen, who leads the mainland team, vowed to boost Hong Kong's testing capacity by 20 times to test 100,000 to 200,000 people a day.
Lam expressed anger over irresponsible accusations raised by a small minority that attempted to smear the generosity by the central government.
The vast majority of Hong Kong people can feel the central government's care and concern, she added.
The central government has been very consistent in offering help to Hong Kong over the past 23 years, whether in areas of public health, financial crisis or economic development, she said.
That's what it means to be one country, she said. The central government is willing to share its experience and medical resources built up in its fight against the pandemic in Wuhan, Hubei province, Beijing and the Xinjiang Uygur autonomous region. Hong Kong people should be thankful for the care the central government has for Hong Kong, she added.
More mainland support teams would help the city to build more treatment facilities in the community to receive patients. Lam said this would reduce the great pressure on already-strained local public hospitals, and prepare the city for another possible outbreak this coming winter.
They will help expand the 500-bed makeshift hospital at the Asia-World-Expo with an additional 1,000 sick beds. A temporary hospital will be built beside the expo with 800 to 1,000 beds in the months to come.