Rental business revitalizes village life
Share - WeChat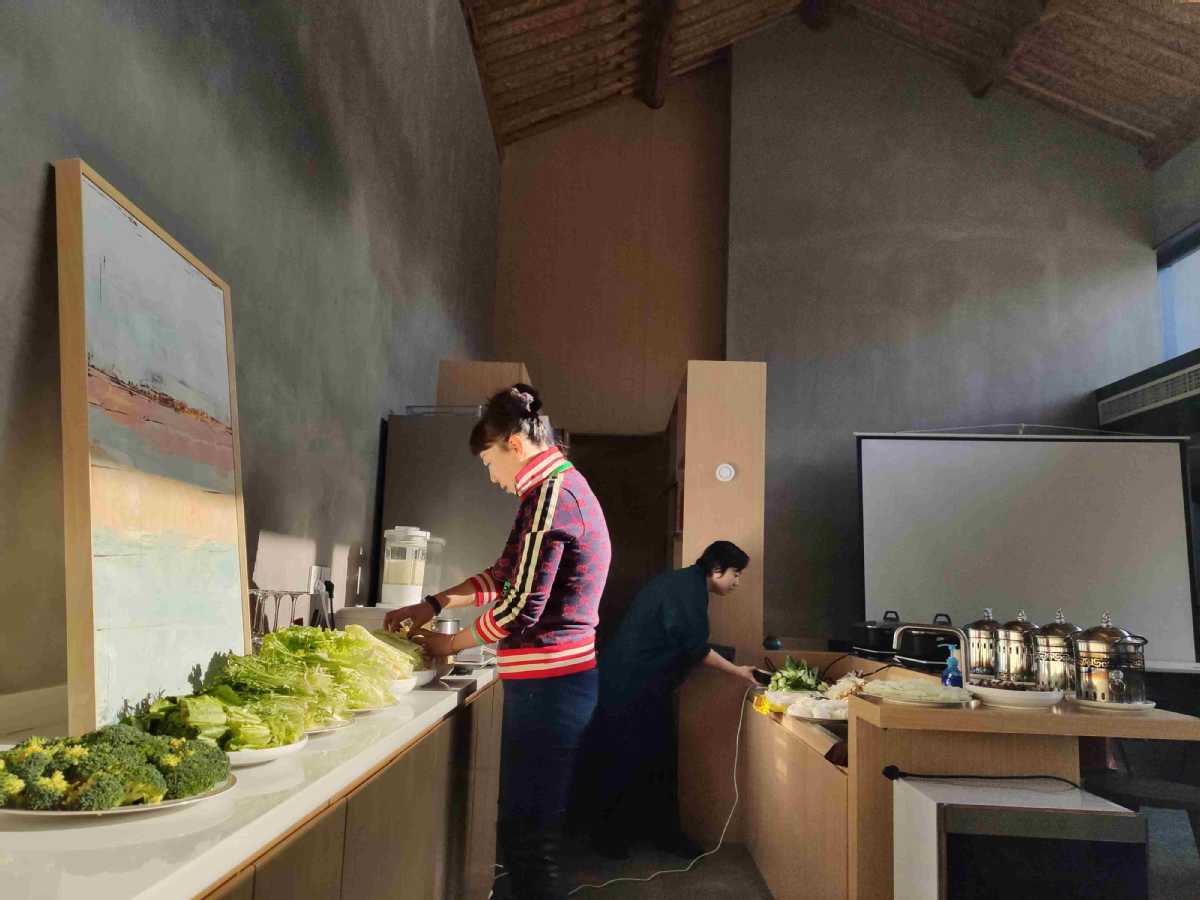 City dwellers are taking advantage of empty homes in the Beijing suburbs. Christine Low reports.
In Miyun district on the outskirts of Beijing, Zhang Chi moved around a modern Nordic style house with sunlight streaming through its wide windows and sliding doors. She was overseeing renovation work at the Little Tavern, Zhangjiazhuang village, to improve the experience of clients wanting a taste of modern rural life.
Zhang is an employee of Zhuang Homes, a company that works with farmers to rent out their unoccupied village homes to city dwellers looking for weekend retreats or quiet sanctuaries.
As farmers continue to migrate to cities to find jobs and leave their rural homes empty, Zhuang Homes hopes that its business model will help China's villages realize the potential of their unused homes and make rural communities vibrant again.
In December, Zhang was hired by the company to manage the Little Tavern, which is one of the farmer homes that the company remodeled to rent out. The 48-year-old is in charge of house viewings, and stays at the house three or four days a week to ensure that everything is taken care of whenever there are promotional events.
However, when COVID-19 struck in January, Zhang had no choice but to leave the tavern on the eve of Spring Festival due to restrictions that only allowed residents into the village.