Rental business revitalizes village life
Share - WeChat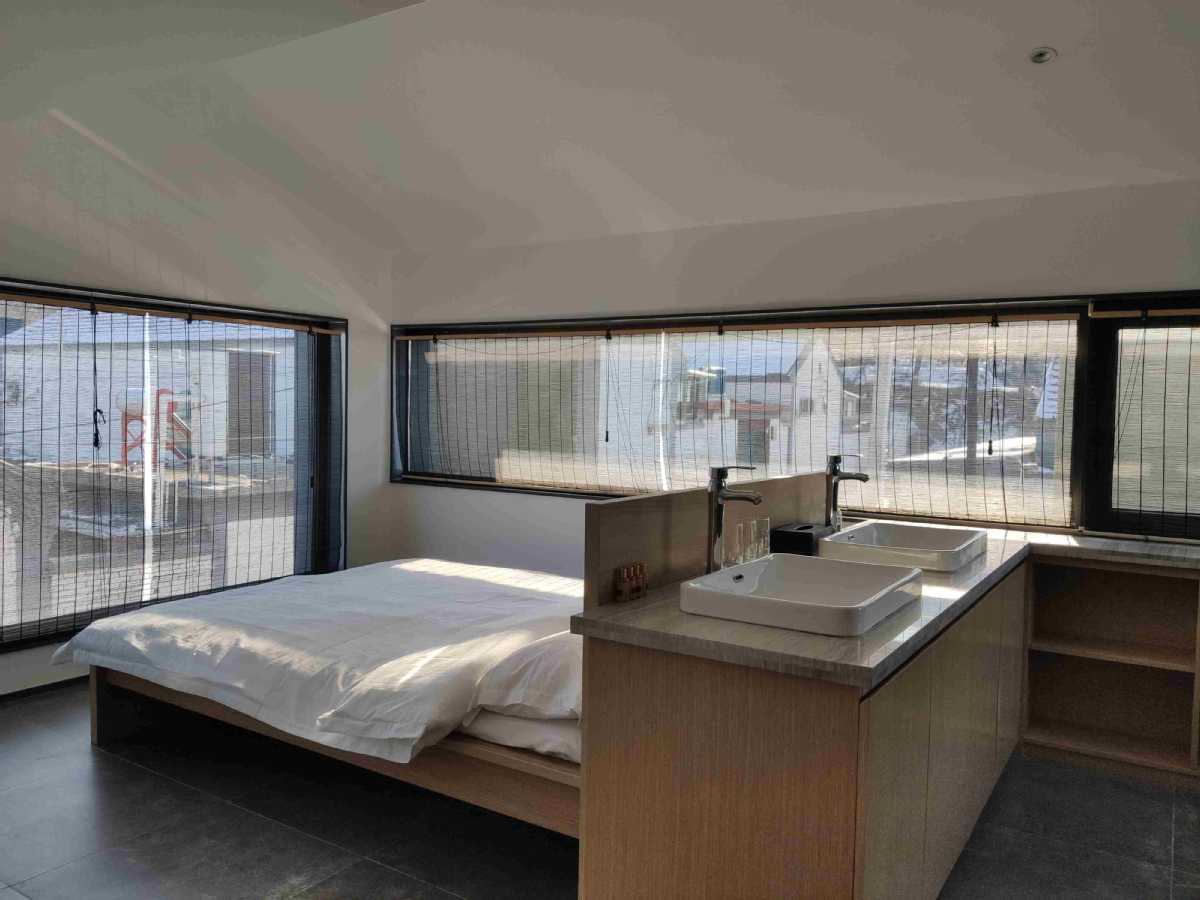 Suburban warmth
Zhang heard about the company from a friend, and attended an organized tour with her husband to one of the villages in a Beijing suburb in October. She was attracted to the rental homes as the atmosphere reminded her of her childhood.
"In the past, when we were children-about 5 or 6 years old-in Beijing, we lived in single-story houses and relations with neighbors were very good," Zhang said. "Now that we have grown up and have been living in multistory buildings for many years, we don't even know who our neighbors are."
Zhang and her husband have discussed many times what they will do when they are older as life in the city is too fast paced and high pressure.
They have considered a piece of land in the outer suburbs that they can call home and plant vegetables and flowers.
For her entire life, Zhang has lived and worked in Beijing. She used to work as an operations manager for sports clubs, but has stayed at home for about six years after quitting her last job. However, when the opportunity to work at Zhuang Homes arose, Zhang was eager to return to work. The fresh air, mountain backdrop and running water in the village were welcome bonuses.
It is also the warmth of people that has attracted Zhang to suburban life. Whenever she needs help, the "aunties and older sisters" in the village do not hesitate to offer assistance. One morning, Zhang cut her hand, and after she called her neighbors they quickly gave her a bandage. She said that kind of neighborly spirit is not something you see when you live in a multistory building in the city.
During the COVID-19 lockdown, Zhang said she really missed village life. "For each and every person who has been to the Little Tavern, there is not one person who does not dearly miss life there," Zhang said. "It's really a life of freedom."
Zhang Ruirong, a 63-year-old farmer who lives behind the Little Tavern, is one of two villagers helping Zhuang Homes to maintain unoccupied rental homes.
She quickly became friends with company staff and was eventually hired to help with the housekeeping. In a village where the average age is more than 60, Zhang Ruirong said that the locals are happy to welcome new arrivals.
"As the villagers like to say, 'If there is someone living in a house, there is vibrancy. If there is no one living in the house, there is no vibrancy'," Zhang Ruirong said.
As Zhuang Home employees got to know the villagers better, they also helped promote fruit that residents like Zhang Ruirong grow as their main source of income.
Whenever the company has promotional events or house viewings, the employees encourage the villagers to bring their fruit over and sell it to the visitors from the city.
Yang Fan, deputy general manager of Zhuang Homes, helps promote the villagers' organically grown produce. As the produce is inexpensive and high quality, Yang said she and other city dwellers are happy to buy it.
"Produce like this is hard to sell in remote areas, so we want to do an urban-rural exchange," Yang said. "And we bring these goods to the city people, who find this a novelty."