Beacon excavation sheds light on ancient garrison life
Share - WeChat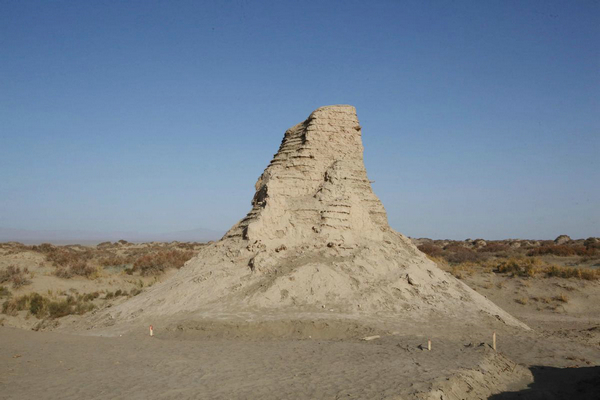 URUMQI-What was life like for soldiers 1,200 years ago? How did they guard the border? What did they do after work and how did they escape the summer heat? A recent excavation project in Northwest China's Xinjiang Uygur autonomous region may partly answer these questions.
From September 2019 to June, archaeologists in Xinjiang excavated the ruins of a beacon tower located in the wilderness some 90 kilometers from Yuli county in the Mongolian autonomous prefecture of Bayingolin.
Dating back to the Tang Dynasty (618-907), the Kiyakkuduk beacon tower was used to transmit military signals by smoke and fire, says Hu Xingjun, team leader of the excavation project from the regional institute of cultural relics and archaeology.
Hu says the tower was part of the beacon tower cluster built on the northern side of the Konqi River to prevent sneak attacks by the Tubo people via the nearby Loulan path.
Most Popular