Domestic film 'A First Farewell' wins hearts, box office
Share - WeChat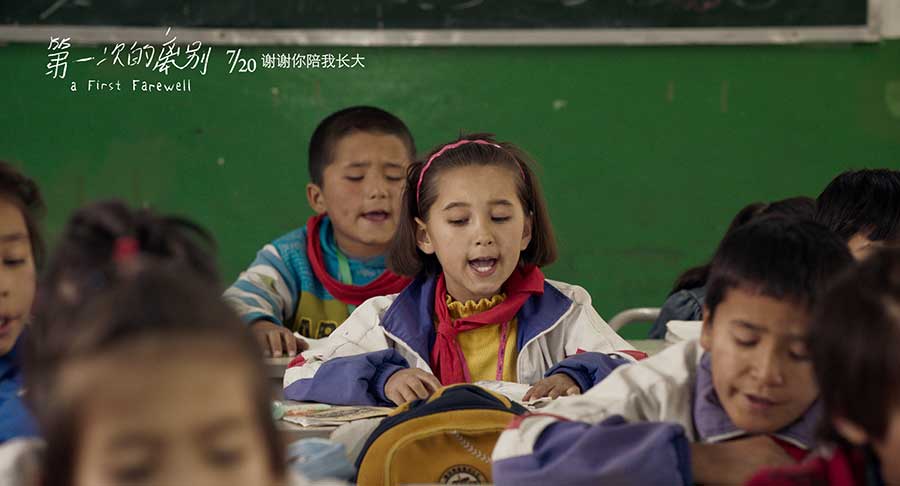 We long for reunion after time spent apart, something perfectly captured in the newly opened domestic film A First Farewell. (Trailer)
The movie, featuring Xinjiang Uygur autonomous region's natural scenery through the perspective of three children (photos), was one of the first films to grace the silver screen on the first day cinemas reopened their doors to the public on July 20, more than half a year after national closure due to the COVID-19 pandemic. On opening day, despite strict social distancing measures in place in theaters, it raked in nearly 1.5 million yuan ($214,950) in ticket sales, leading the race in daily revenue at the box office.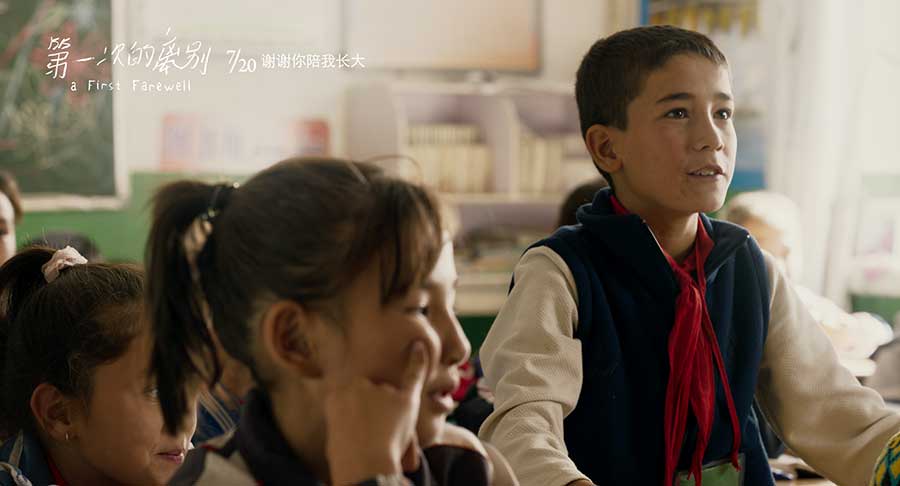 Set in the scenic Xinjiang Uygur autonomous region, the story unfolds between a farm boy Isa and his friend Kalbinur. Isa's mother, deaf and mute from meningitis, depends on her son to look after her. Kalbinur, though a smart Uyghur girl at school, finds the Chinese language hard to master at the village school. That winter, Isa's father decides to send the boy's mother to a nursing home, and Kalbinur's family makes plans to leave the village. Isa reads a story called A First Farewell in school, and although he does not fully understand the idea of farewell, he will soon experience it himself.
The film, set in Uygur dialect, is a directorial debut for young female director Wang Lina, who is a native of the Xinjiang Uygur autonomous region. It has already won her an Asian Future Best Film Award at the Tokyo International Film Festival in 2018 and a Crystal Bear at the 2019 Berlinale.
"The First Farewell is a long poem that I want to dedicate to my hometown Xayar and my childhood. I think the poetic lifestyle and the essence of living on this land gave rise to this film. I really hope to recreate the delicateness and depth of life through the poetic way of everyday life and breach the barriers of practical logic. I hope that viewers can depart from the dependence on a roller coaster-like plot and become participants in understanding life," Wang said in a video letter sent to the film's Beijing premiere on July 24 that she was unable to attend.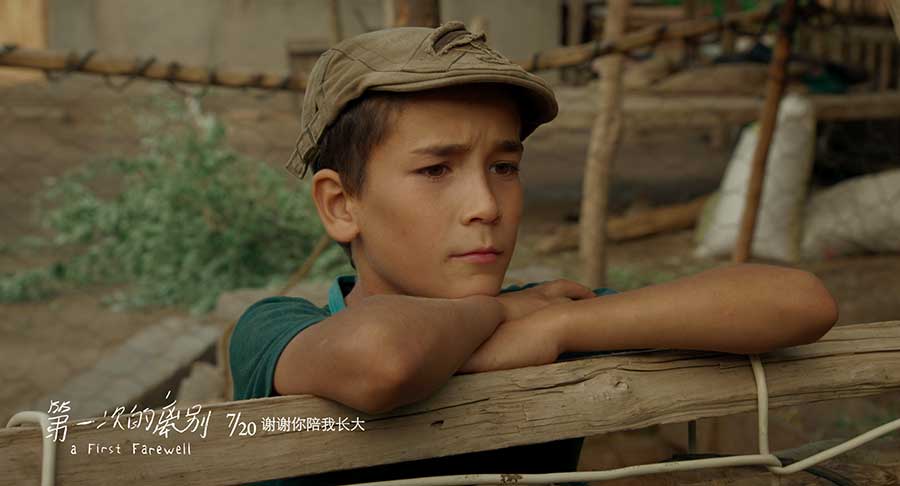 It took courage and determination to set an opening date after the film industry was heavily hit by COVID-19. It is not only a show of support for the revitalization of the industry, but also an warm embrace to film lovers. Renowned film industry figures in China rushed to support the move as soon as the news was out, including the Golden Lion-winning director Jia Zhangke.
Audiences had eagerly awaited the film, and cinemas responded to the best of their capabilities. On July 18, television host Wang Han, also one of the producers of the film, hosted an online ticket presale event that lured more than 9 million participants, and saw 16,000 tickets sell out instantly. Major cinema chains, including Wanda, Dadi and Huayi Brothers, showed their greatest support with a high number of shows.
Most Popular