Dalian marks first day with no new COVID-19 cases
Share - WeChat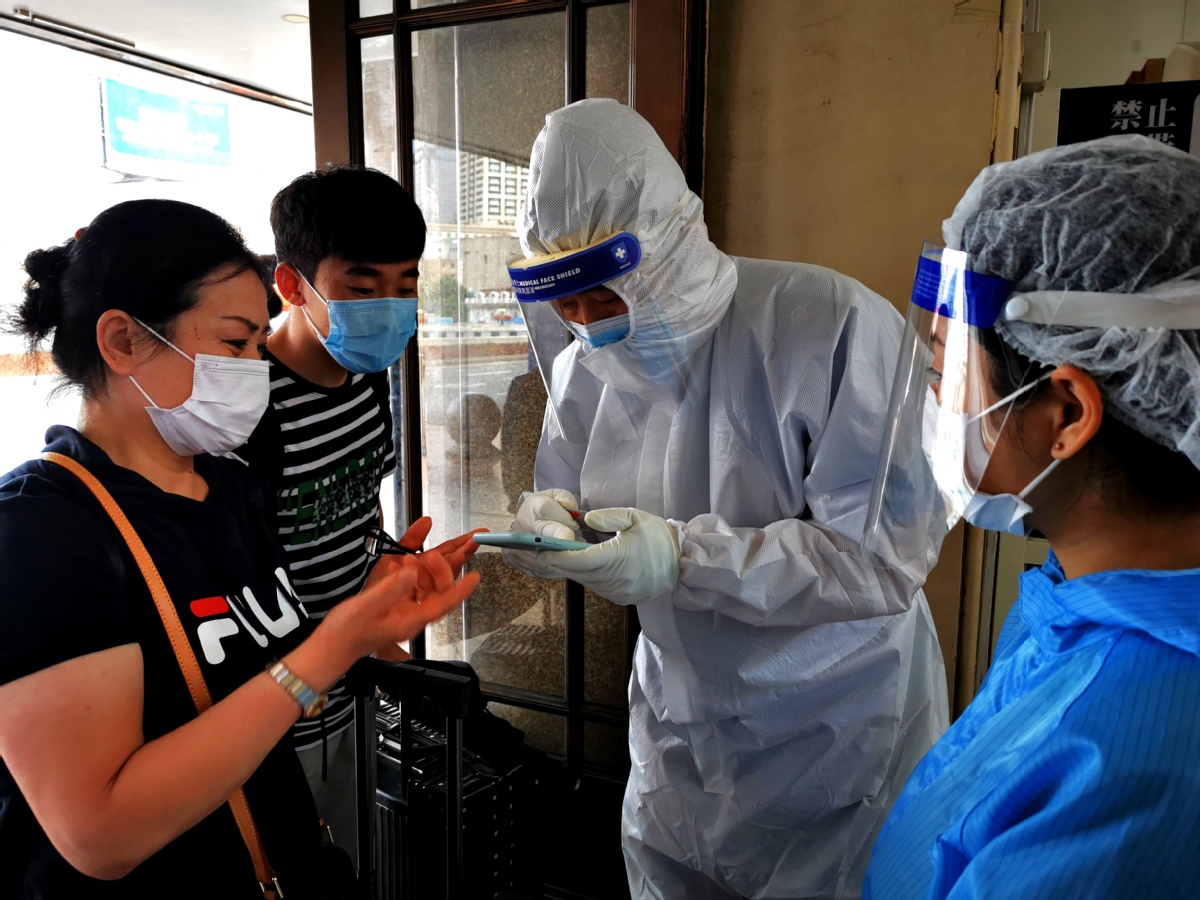 Dalian, Liaoning province, has identified no new confirmed COVID-19 cases on Tuesday, the first such day since the emergence of an outbreak in the northeastern port city on July 22.
The total figure of confirmed cases with symptoms remains 89. With one asymptomatic case identified and three cases discharged from hospital on Tuesday, cases with no symptoms dropped to 24, said Zhao Lian, deputy director of the Dalian Health Commission, at a news conference on Wednesday.
Zhao said the city will summarize its large-scale nucleic acid testing work and ensure full coverage of all residents.
Wang Wentao, deputy director of the city's market supervisory authority, said at the conference since July 22, the authority immediately checked the stores, import and sales information of Dalian Kaiyang World Seafood Co, took measures to stop selling their products and reported their sales information to other cities in Liaoning and other provinces according to prescribed procedures.
Wang said they also double-checked the storage and sales of frozen shrimp imported from Ecuador and persuaded distributors to stop selling and seal frozen shrimp produced after March 12 by three Ecuadorian companies where the novel coronavirus was detected on packaging.
The market supervisory authority also cooperated with the health department to collect samples for nucleic acid tests from the shrimp and their packaging, storage, and sales environment. All results were negative, Wang said.
Dalian also took measures to stop the spread of the virus out of the city or import from abroad, said Li Qi, director of the city's port administration office.
Since July 25, all people in Dalian were encouraged not to leave the city if not necessary. Those who must leave should have a negative nucleic acid test certificate received within seven days, Li said.
All people arriving at the city's airport, railway stations, or passenger ports should have their temperature monitored, he said.
For international vessels, Dalian carried out non-contact operations between ship and shore personnel to strictly prevent import of the epidemic through close contact.