Birthday celebrated for twin giant pandas in East China
Share - WeChat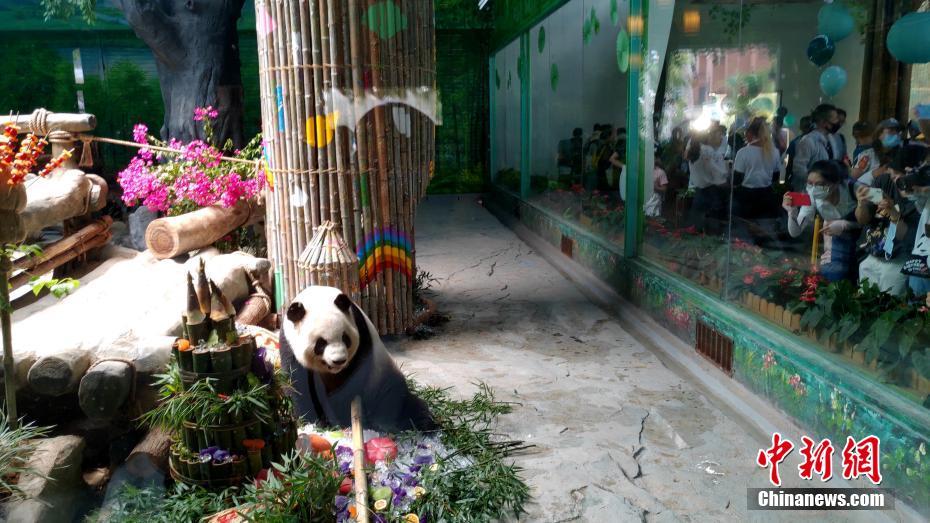 XIAMEN - A birthday party was held for twin giant pandas, Si Nian and Si Junjun, in a zoo in East China's Fujian province on Sunday.
The panda house in the Ling Ling zoo in Xiamen was newly decorated with colorful balloons, traditional folding paper fans and bamboos. In the corridor, there were dozens of cards written by children to celebrate the fifth birthday of the twin pandas.
A five-layer cake covered with food that giant pandas love, such as carrots, apples, bamboo shoots, and pumpkins, was prepared for the twin.
Gao Pengchen, a local primary school student, said this was the second time for him to come here to see the twin pandas.
"They are adorable. I wish them a happy birthday and good health," he said.
The twin pandas are from the Chengdu Research Base of Giant Panda Breeding in Southwest China's Sichuan province.
As an indigenous animal species in China, fewer than 2,000 pandas live in the wild, mostly in the provinces of Sichuan and Shaanxi.