Xinjiang's confirmed virus cases show slowdown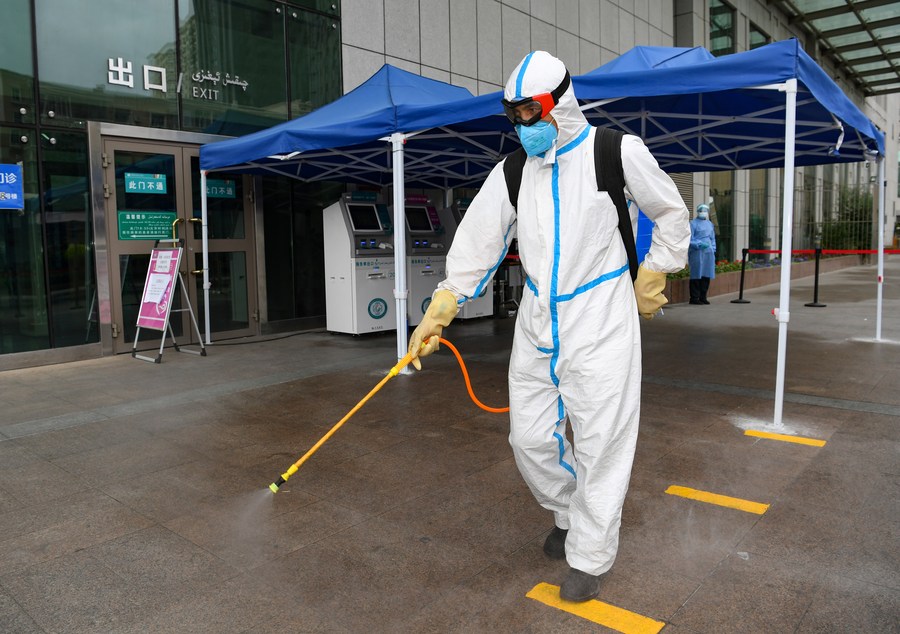 The daily figure of confirmed COVID-19 cases in Northwest China's Xinjiang Uygur autonomous region started to show a downward trend during the weekend, after it had increased for eight consecutive days since the start of the outbreak on July 15.
During the recent rebound of COVID-19 cases, the first locally transmitted infection was found in Urumqi, the region's capital, on July 15 and most of the confirmed and asymptomatic cases detected in the region came from the capital.
In Urumqi, the number of locally transmitted infections reported on Friday dropped to 31, a significant decline from the 111 confirmed cases the day before, and it remained stable on Saturday with 29 confirmed cases reported in the city, official figures show.
According to the region's health commission, as of Saturday, the total number of confirmed cases in Xinjiang was 569, with only four cases not in Urumqi, and among the 112 asymptomatic carriers, in the region, only two are not in the capital.
The health commission also said a total of 23 confirmed infections have been discharged from hospitals after recovery, and the region has 14,640 people under medical observation as of Saturday.
During a press conference on Saturday, Rui Baoling, head of the city's disease control and prevention center, said the city's epidemic prevention and control situation is still severe and complicated, and there must be no relaxation of vigilance or carelessness regarding the disease.