WHO calls for attention on care facilities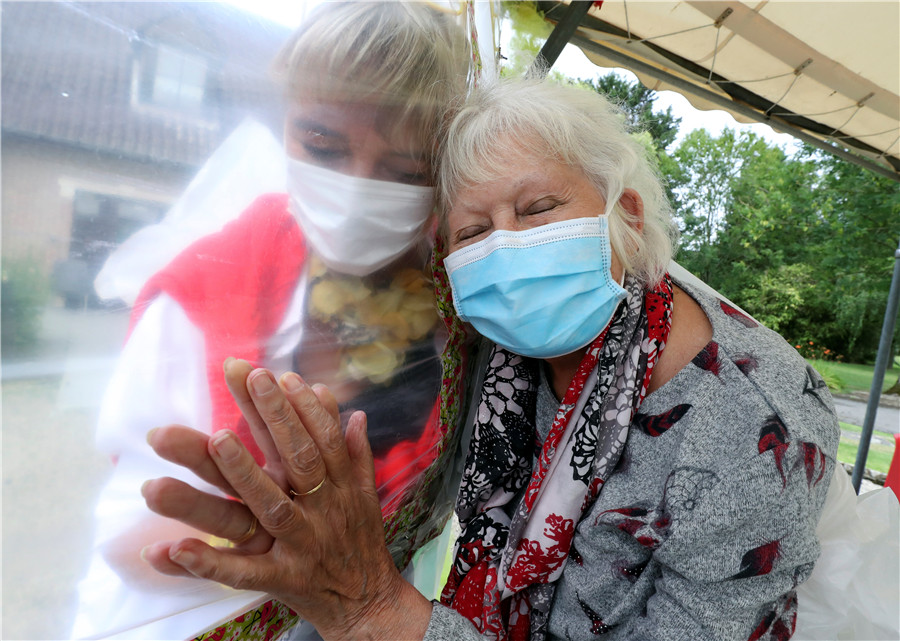 The World Health Organization has called for special attention to long-term care facilities, which have recorded a disproportionately high number of deaths due to COVID-19.
In many countries, more than 40 percent of coronavirus-related deaths have been linked to long-term care facilities, and up to 80 percent in some high-income countries, according to the WHO.
"We must all learn to live with the virus, and to take the steps necessary to live our lives, while protecting ourselves and others-especially those at highest risk of COVID-19," WHO Director-General Tedros Adhanom Ghebreyesus told a virtual news conference from Geneva on Thursday.
He noted the vulnerability of older people, especially those living in long-term care facilities.
The WHO released a policy brief last week on preventing and managing COVID-19 in long-term care facilities. It lists key actions that must be taken by policymakers and national and local authorities to protect older people.
Thursday marks six months since the WHO declared the novel coronavirus a public health emergency of international concern, the highest level of alarm under international regulations.
The New York Times reported that by July 23, 59,000 deaths and 335,000 cases were detected in US long-term care facilities, accounting for 42 percent of the total deaths and 8 percent of the cases.
The virus has claimed more than 150,000 lives in the US, by far the highest death toll in the world, with more than half a million fatalities around the globe.
There were 72,238 new infections officially recorded in the US on Thursday, meaning the country has seen nearly 4.5 million infections since the beginning of the pandemic.
In Europe, countries such as Belgium, France, Ireland, Norway and Spain saw more than half of their COVID-19 deaths coming from long-term care facilities, according to the European Center for Disease Prevention and Control.
Tedros warned that young people are at risk, too."One of the challenges we face is convincing younger people of this risk," he said, adding that evidence suggests that spikes of cases in some countries are being driven in part by younger people letting down their guard during the northern hemisphere summer.
"Young people can be infected; young people can die; and young people can transmit the virus to others," Tedros said.