Strawberries lift villagers out of poverty
Share - WeChat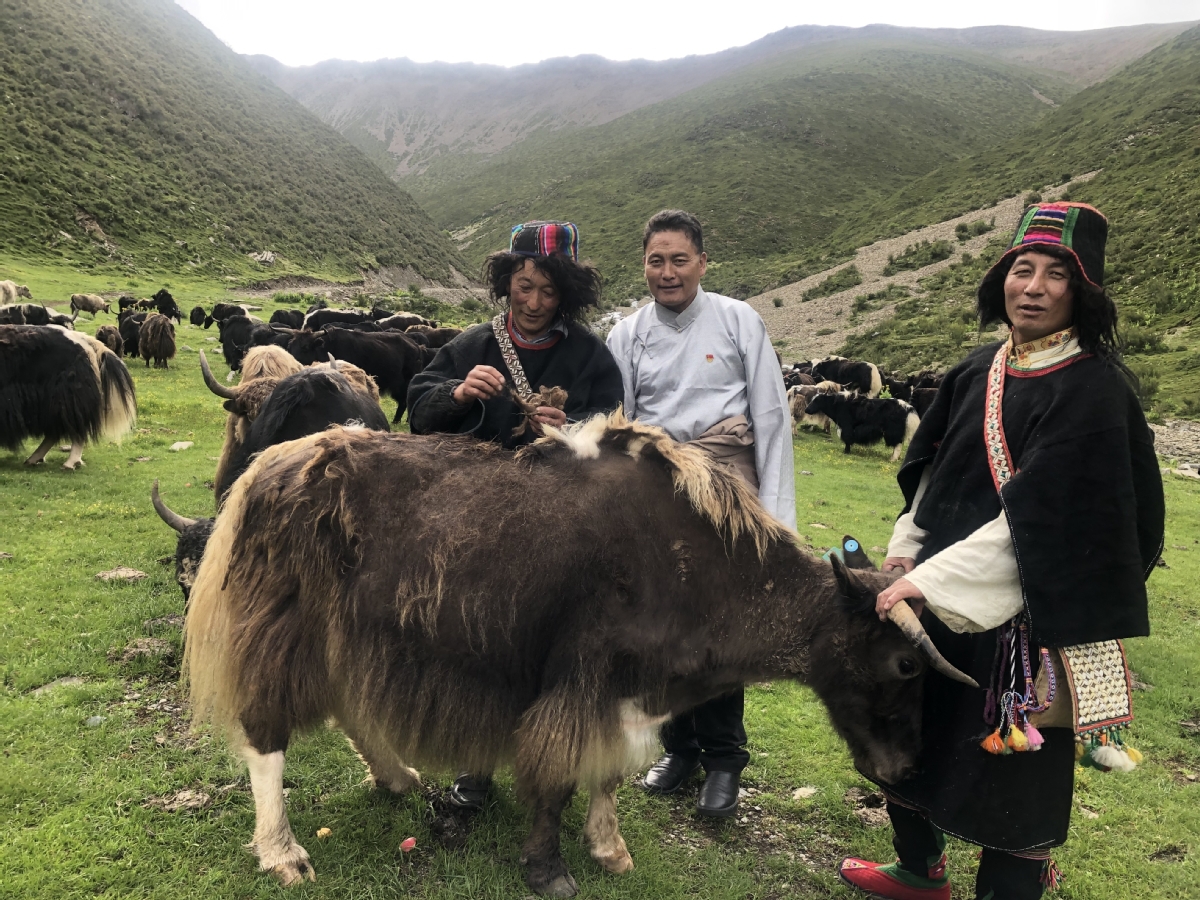 Togyal and his fellow villagers in Juphar village in Nyingchi, Tibet autonomous region, enjoy a better life thanks to a collective strawberry project, which helped the village emerge from poverty in 2016.
Located 120 kilometers from Bakyib, the city proper of Nyingchi, Juphar is better known as Strawberry Village and attracts many tourists.
All 30 households in Juphar plant strawberries in their greenhouses as a source of income, which has lead to a better life for them. Thanks to the business, all the villagers were taken off the region's poverty list in 2016, three years ahead of the schedule set by the government.
"My fellow villagers lived a poor life 10 years ago. Many did not have jobs and could not even afford to pay their electricity bills," Togyal said.
"By engaging in industries such as strawberry plantations, tourism and transportation, villagers saw their net income reach around 38,000 yuan ($5,400) per capita in 2019, and all the households have been equipped with showers, restrooms and water purifiers," he added.
For the strawberry plantation project, villagers have adopted a collective economy as a new source of income in addition to traditional farming and herding.
Similarly, in Sergola, a village near the Yarlung Zangbo River in the Manri township of Nyingchi, locals have been operating a sheep breeding cooperative to generate income.
According to villager Donbrup, the cooperative was established in 2014, with more than 500 sheep. A total of 173 people from 33 households invested in it, and each household has benefited from an average annual income of above 5,000 yuan between 2016 and 2019.
So far, there are more than 1,000 cooperatives in Nyingchi's remote villages. In 2019, more than 40,000 jobs were provided by various special industries, according to local government.
A yak cooperative in Rongtse village in Nyingchi's Nang county is another example.
Because the county was enriched with natural fertile grassland and farming fields, the village's Party secretary Kalsang Chokar developed the idea of running a yak herding cooperative years ago.
His proposal was acknowledged by his fellow villagers, and after careful surveys and discussions, more than 700 yaks were purchased by 80 households in 2017.
The villagers have been gradually benefiting from the industry by selling milk, cheese, yak hair and butter.
"Villagers did not have many yaks individually, and it is a waste of both human and grazing resources. Working as a collective economy, we rent a public grazing area and hire a few herdsmen," Kalsang Chokar said.
"We believe that in the long run, the cooperative will bring more profit for our villagers, as we can sell yak meat or produce more yak meat products in the future."