State firm makes major strides in clean power
Share - WeChat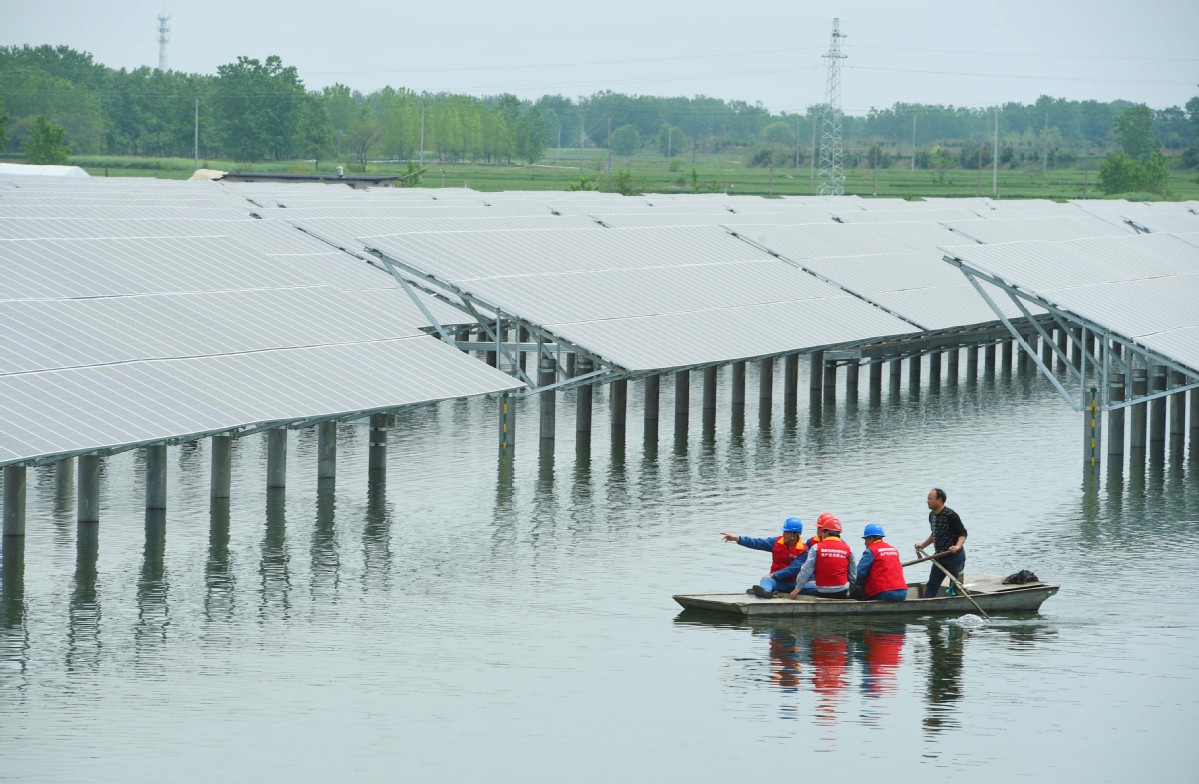 State Grid Corp of China had made major strides in clean power in the first half, and has pledged to further increase utilization of renewable energy through technological innovation.
The company, which runs the majority of China's electricity distribution networks, saw its combined installed capacity for wind power and solar power reach 294.7 billion kilowatt-hours, up 15 percent compared with the same period of last year. Wind and solar power accounted for 11.4 percent of total power generated, up 1.6 percentage points year-on-year.
The utilization rate of wind and solar power reached 96.9 percent, up 0.9 percentage point year-on-year, said the company.
It pledged to continue expanding clean energy networks and boost efforts to reduce the country's reliance on fossil fuels.
Joseph Jacobelli, independent energy analyst and executive vice-president for Asia at Cenfura Ltd, said he believed the trend of the increasing ratio of clean energy in the power generation portfolio will continue in China.
Grid networks are expanding quickly and improving supply, which will also result in improved take-up rates, Jacobelli said.
Han Xiaoping, chief information officer at China Energy Net Consulting, suggested a continuous development of ultra-highvoltage power line construction to send renewable energy mostly generated in western and northern regions over long distances to cities and industrial centers in China's central and eastern regions.
The company said power generated by wind and solar rose 12.3 percent and 19.2 percent, respectively, in the first half. China's sanbei (Northwest, North and Northeast China) regions, which have rich wind and solar resources, are expected to see an increase in the renewable energy power generation. The utilization ratios of renewable energy in the regions also reached 99.5 percent, 99.5 percent and 96.4 percent, respectively.
State Grid also said it would continuously improve the transmission capability of its power grid by putting more UHV direct current lines into operation.
The company's Zhangbei flexible direct current power grid was also recently put into operation, which will supply Beijing with cleaner electricity generated by renewable energy while making Beijing 2022 the first Winter Olympic Games in history to exclusively use green energy resources.