China's oil giants spin off pipeline assets
Share - WeChat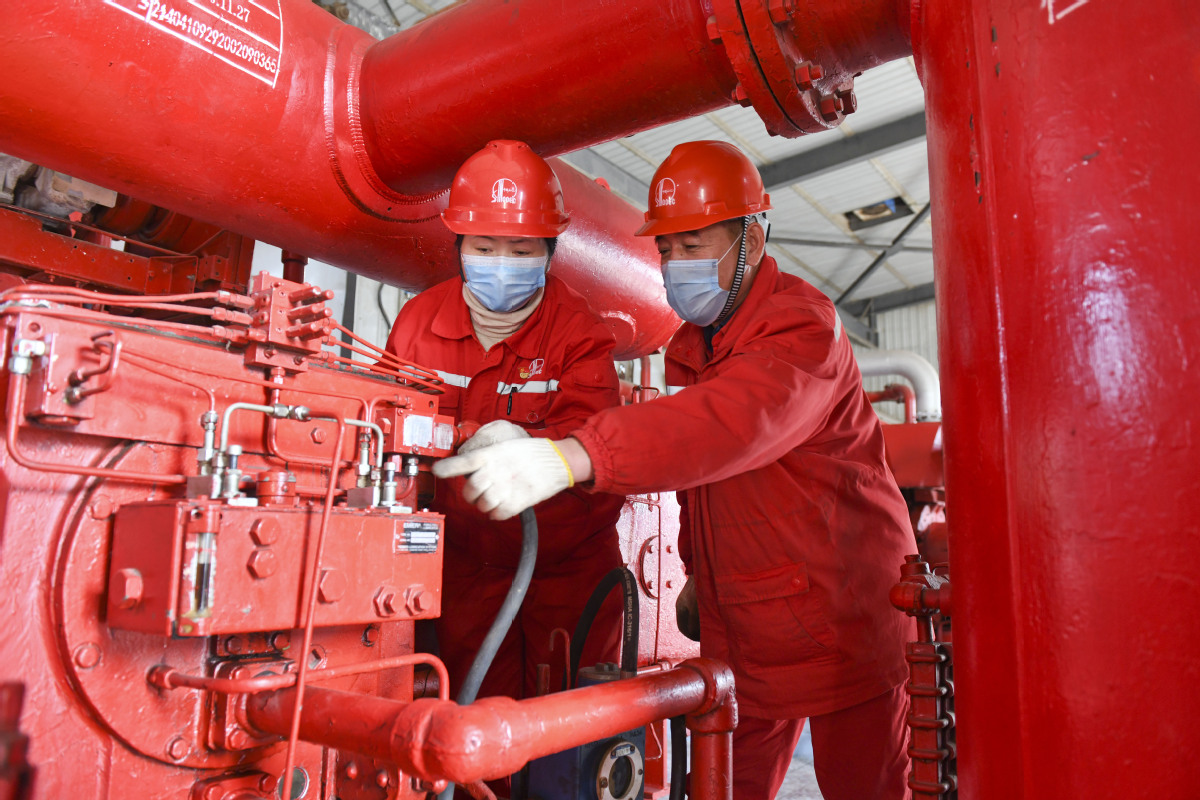 New central SOE to be responsible for nationwide crude, natural gas network
China has taken a major step in its energy supply reforms by bringing the pipeline and storage facilities of its State-owned oil giants under the newly formed China Oil & Gas Pipeline Network Corp.
China National Petroleum Corp (CNPC), one of China's top three oil giants, said on Thursday it will sell most of its oil and gas pipelines and storage facilities to China Oil and Gas Pipeline Network Corp for 268.7 billion yuan ($38.36 billion) and hold a 29.9-percent stake in the latter. The sale, however, excludes the assets of Kunlun Energy, in which CNPC has a 54.4-percent stake.
The country's largest oil refiner China Petrochemical Corp (Sinopec) said it will sell some of its oil and gas pipeline assets for more than 47.11 billion yuan to the pipeline company, of which 22.89 billion yuan will be invested (in the pipeline company) for an equity interest.
China set up China Oil & Gas Piping Network Corp, a new centrally-administered State-owned enterprise, in December to be responsible for the investment, construction and interconnection of its main oil and gas pipelines so as to form a nationwide network for transporting crude oil, refined oil and natural gas.
Previously, China's pipeline networks were primarily operated by the three major State-owned energy giants-China National Petroleum Corp, China Petrochemical Corp and China National Offshore Oil Corp.
By interconnecting the country's oil and gas pipelines, the company will help raise the allocation efficiency of oil and gas resources and ensure safe and stable energy supply.
Industry experts said the deal is a further step in the marketization of China's oil and gas pipeline industry and has a major effect on the oil and gas market mechanism in the country.
The asset transaction will give CNPC a stake of about 30 percent and make it the largest shareholder of the pipeline company, which also lays a solid foundation for Beijing's future plans of creating a fair market and boost investment in oil and gas production, said Li Li, research director at energy consulting company ICIS.
It is also a step forward in deepening reforms in the sector for a more safe and stable energy supply, she said.
Li Ziyue, an analyst at research firm BloombergNEF, said the moves have kicked off the long-awaited asset spinoff from national oil companies to the pipeline company.
She said the premium market-friendly valuations are likely to put to rest investor concerns on whether the deal would adequately compensate the national oil companies.
"As pipeline assets are injected into the pipeline company, open and fair third-party access is more guaranteed, which is one of the primary requisites for oil and gas sector reforms," she said.
"With the pipeline company taking hold of midstream assets in the oil and gas market, city-gate prices might be as valid as before, which is likely to trigger a pricing reform to better suit the new market situation," said Li from BloombergNEF.
"Gas retailers will go through significant changes. They will have more open access to gas infrastructure from LNG terminals to gas pipelines, benefiting from the opportunity to diversify gas supply sources."
However, they will also need to renegotiate prices with gas sellers. The retail market may become more competitive as national oil companies will try to extend their grip to the downstream market after they lose control over pipelines, she said.